U21 Match Preview | Cardiff City vs. Ipswich Town
Academy
16th March
Cardiff City's U21 side host Ipswich Town in the Welsh capital on Friday, 17th March 2023 - 11am kick-off.
Darren Purse's side will be looking for an immediate reaction to our clash with the Tractor Boys earlier this week, which ended in a 4-1 defeat.
Cameron Antwi scored an impressive late strike for City, though it proved to be a consolation as the hosts took the points from the match at Town's Playford Road training base.
Tuesday's result saw Ipswich climb to seventh spot in the PDL Group South table, whilst the Bluebirds were overtaken by Reading in the standings, dropping to fourth position.
City have picked up 10 wins and two draws from their 22 league fixtures, and will be looking to finish strong ahead of a two-and-a-half week break before their next PDL match.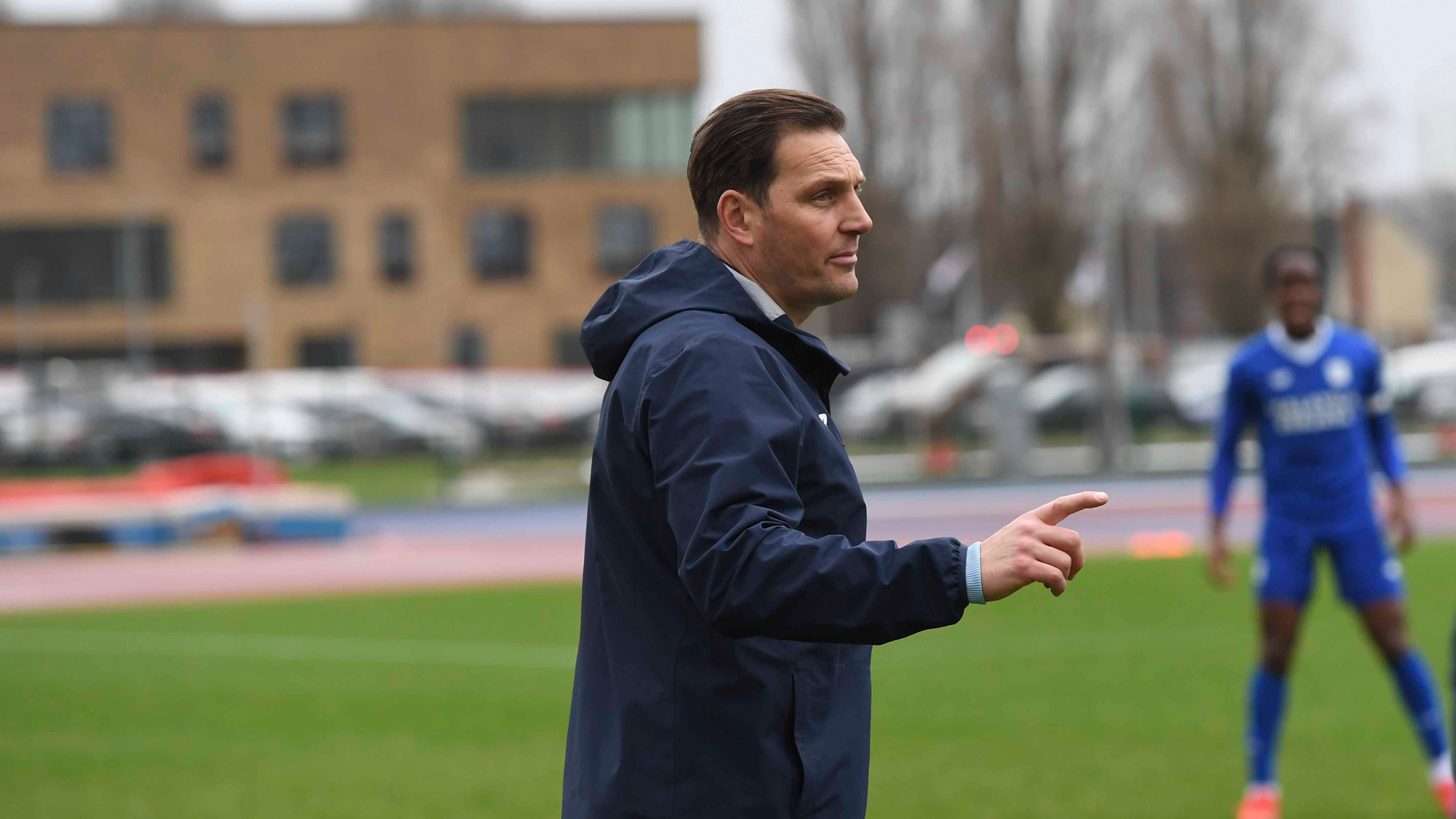 With his side seeking their first victory in the month of March, Purse said: "We definitely need to learn from the result on Tuesday. We played with a lack of confidence and a lack of energy, really. We need to be better, in and out of possession.
"It's good for the boys; we always try and give them as much information about the team that they're playing as we can, but this should be pretty clear in their minds. It's a good opportunity for us to go out and put right the wrongs from Tuesday.
"The good thing at this moment in time is that we're getting lots of players back from injury. We're trying to get them some minutes, and I think that's why we're a little bit hit-and-miss at the moment, because we've been putting round pegs in square holes.
"That competition for places is key at any level - you need people that are committed and performing consistently. It gives the boys the chance to play for new contracts, or play themselves into the starting eleven for next season. One season always rolls into the next, so every opportunity to cross that white line is an opportunity to perform."
Attendance on Friday morning will be free for those who wish to attend, and livestreamed by Cardiff City TV via the Club's official YouTube channel!