U21 Match Preview | Cardiff City vs. Reading
Academy
24th November
Cardiff City's U21 side return to Premier League Cup action as they host the Royals on Friday afternoon - 2pm KO.
Entrance to this fixture will be free for all who wish to attend. Cardiff City TV will also be broadcasting the match for free via their official YouTube channel.
Having opened their account in the cup campaign with Monday night's impressive away victory against Sunderland, the Bluebirds are looking to continue their fine run of form, having now won six of their last eight fixtures in all competitions.
Caleb Hughes' brace proved the difference between City and the Black Cats last time out, securing victory in their second match of the campaign. Reading have won two of their three matches so far in the group, having defeated the Bluebirds earlier in the season, as well as securing a 3-1 victory over Sunderland in October.
Having also defeated the Royals at home this season, City will now look for a similar result as they look to replicate recent form in Leckwith.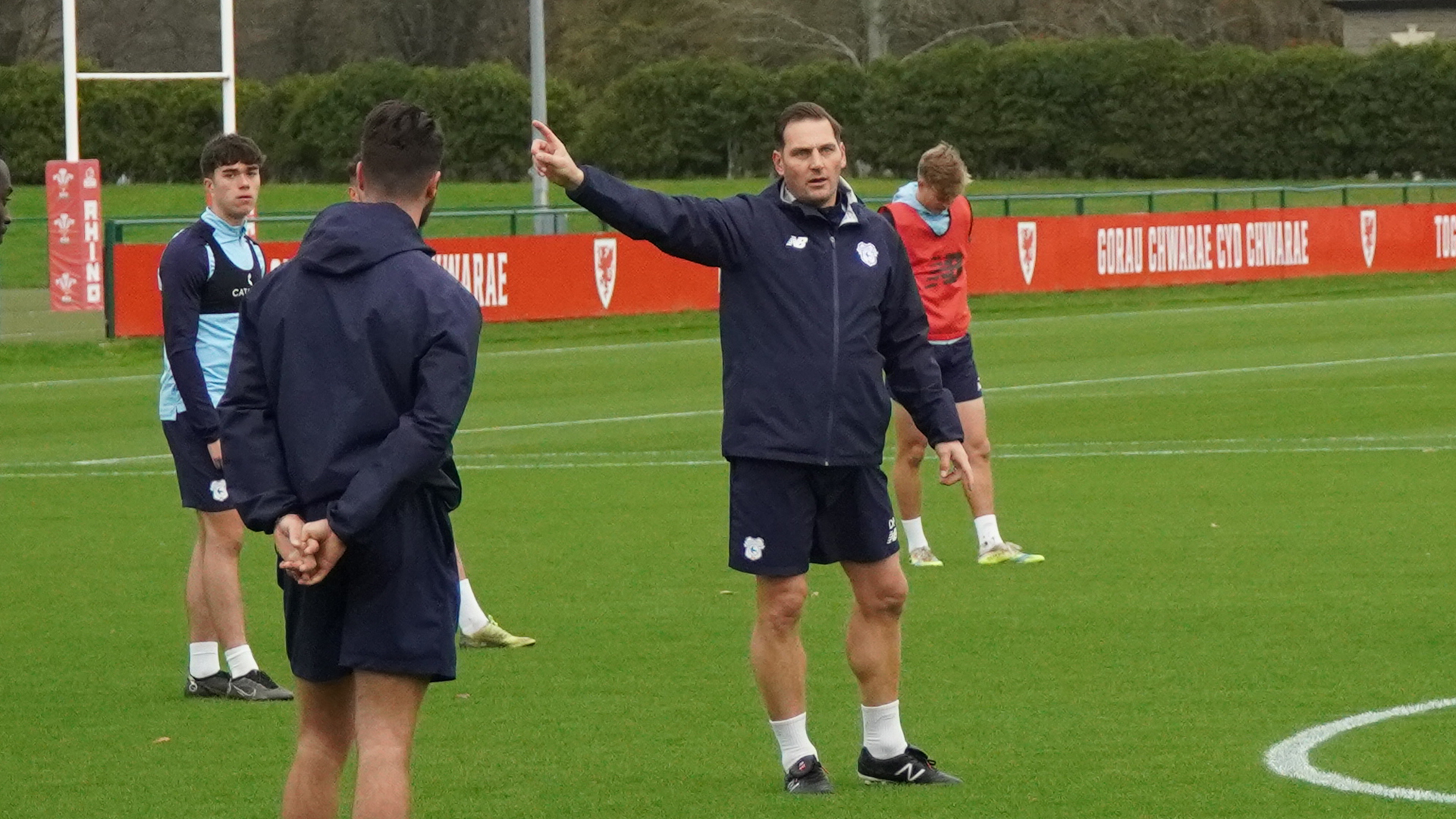 Ahead of the fixture, U21s Manager Darren Purse discussed his side's approach to another important cup tie, following several weeks of travelling for away fixtures:
"The boys are full of confidence," began Darren. "The results we've had recently have been really good, and you can see that things are starting to click. Our work-rate and possession have been really good, and we've been ruthless in front of goal, which is always a good recipe for winning football matches.
"If you look back at where we've been over the last four weeks, we've played all over the country. We've done a lot of travel, and asked a lot of the players, so every time we've asked something of them they've come up with the goods.
"From the two times that we've played Reading this season, you can see that they're a good side with possession of the ball. They're physical and move the ball well, and can be hard to pick up.
"We're going to have to be on it, match their work-rate and hopefully our quality on the ball can help to win it for us."