U21 Match Preview | Fleetwood Town vs. Cardiff City
Academy
14th August
Cardiff City's U21 side kick off their 2023/24 PDL campaign with a trip to face Fleetwood Town on Tuesday afternoon - 1pm KO.
The young Bluebirds will face Fleetwood Town's U21 side at Highbury Stadium, with tickets available to purchase via the hosts' ticketing site. 
Tuesday will mark our hosts' first ever fixture in the Professional Development, after the Cods' youth setup earned Category Two status in July. The side is managed by Lead U21s Coach Matt Lawlor, who stepped into his current role with the club in December 2022, following a prior spell as Fleetwood Town's Head of Coaching.
The young Bluebirds head into the new campaign off the back of a positive pre-season campaign facing both Welsh and English opposition, with competitive fixtures also being part of the schedule thanks to the side's involvement in the Nathaniel MG Cup. 
Playing both cup ties so far in away fixtures, City have enjoyed success in the competition so far, defeating both Cambrian & Clydach Vale and later Haverfordwest County, with striker Cian Ashford notably scoring four goals in the latter.
The Academy has also recently celebrated several new First Team debuts for our young Bluebirds, with Xavier Benjamin, Joel Colwill and Ashford all making their first competitive appearances for the Club in a Carabao Cup victory against Colchester United at CCS.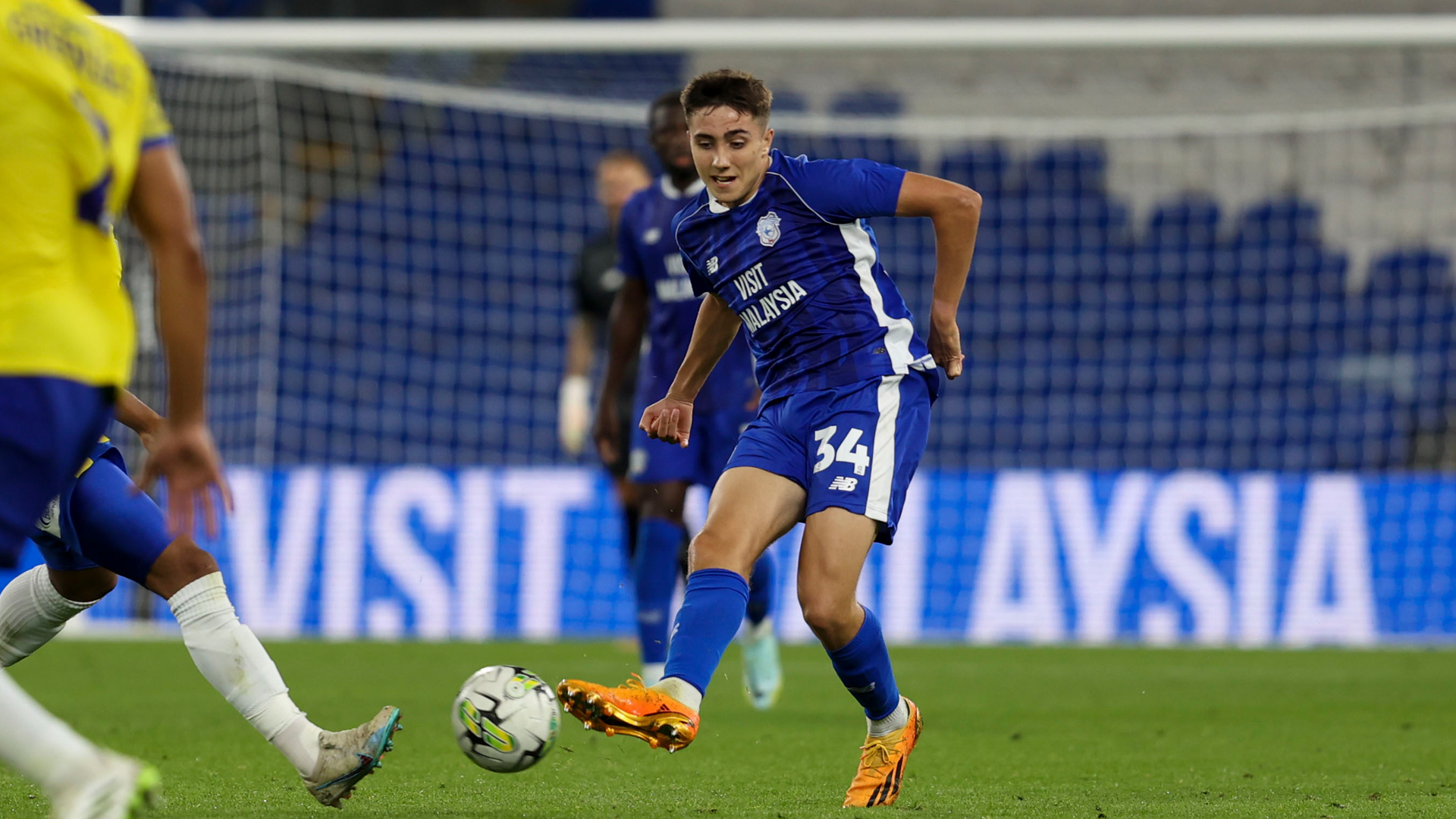 Ahead of the first match of the new campaign, U21s Manager Darren Purse shared his thoughts as he previewed Tuesday's fixture:
"It's been a bit of a stop-start pre-season between games being cancelled against sides we were expected to play, and being involved in the Nathaniel MG Cup," began Darren. "I think that the lads are in a really good place, physically; we've gotten through the pre-season with very few injuries, and everybody has gotten good minutes from the time that they've played over the course of the last few weeks. I'm looking forward to what should be a really interesting league campaign for us.
"Fleetwood Town are a new side at this level, and one that we haven't played against before. Some of these Category Three academies have got some really good players involved in them, and it's going to be a tough challenge for us, dealing with the travel and all that it entails.
"Every game you play will present these challenges, and it's up to the boys to learn from each challenge that's set. I expect a tough challenge from a side that will like to press high and put teams under pressure. It's going to be a tough game to deal with.
"It you look at the last year to eighteen months we've been a really young squad, and I think that given that inexperience at a young age I think that it's now coming to fruition with some of our young players like Joel and Cian making their debuts in the Carabao Cup. They're only First Year Professionals, but they've gone and played 25-30 U21 games already, which is giving them great experience.
"I think that you get the fruits of your labour when these young players have that experience and make that step into the First Team environment. It's the same with Xav; he's joined from a Category One academy at the start of last season, had a really good campaign with us last year as our captain, and has now gotten his full debut. 
"For the Academy and for the U21s it's been a really good week, and now it's about building on that and pushing one or two of the boys into the First Team environment on a regular basis. It's what everybody is working very hard to do."
Darren concluded: "It's a tough start to the season for us. There's a fair bit of travelling and we've got four games in two and a half weeks. Before the international break we've got a tough schedule. All of the work that we've done in the pre-season should give us a really good base to go into these games and hopefully win some football matches, but more importantly get some good performances from some of the young lads, and continue their development. 
"Hopefully now when the Carabao Cup Second Round match against Birmingham City comes around we'll have one or two boys ready to take part once again. We're here to produce these players for the First Team, and it's great that they get these experiences, and are learning from each game that they play in."
Stay up-to-date with the latest from Tuesday's fixture via the Academy's official Twitter account, @CF11Academy!