U21 | Purse post-Swansea: The boys thoroughly deserve it
Academy
11th October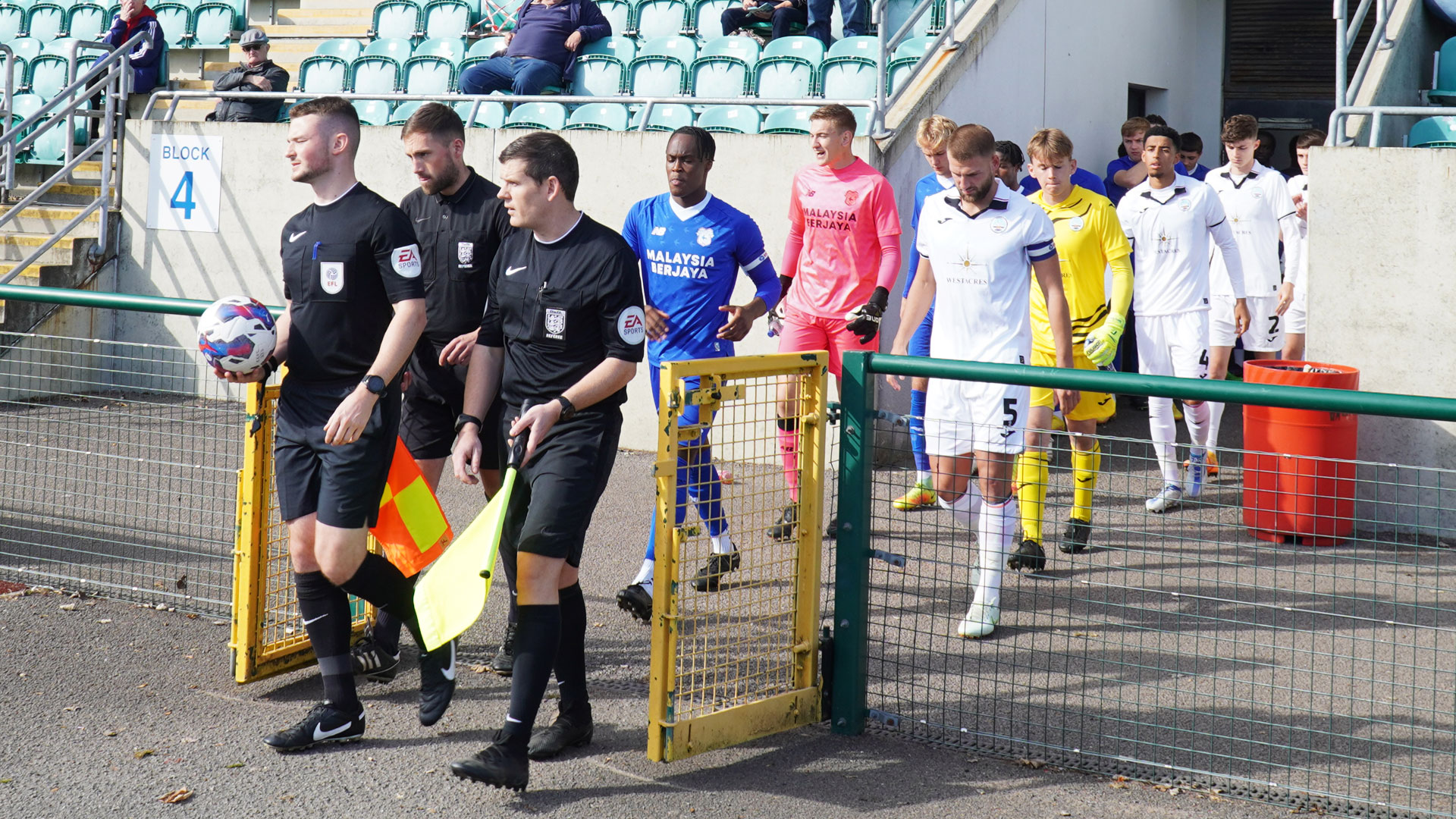 Darren Purse spoke to Cardiff City TV after his U21 side defeated Swansea City 4-3 in the Welsh capital.
"After the lad gets sent off, I think everyone feels like it will be easy" Darren began. "But, the sending off actually affected us more than it affected them. They were a lot better down to ten men, probably until the last twenty minutes of the game.
"We changed our shape a little bit, went to two up-top and played our wide players very high. To be fair, we managed to scrape a win. 
"When you play in these local derbies, it isn't always about the performance. It is about getting the win. The boys thoroughly deserve it for the efforts they put in."
James Crole and Jack Leahy were both on target for the young Bluebirds, with Purse full of praise for the attacking duo.
He said: "When James is through, he shows that composure. When he's on it, he's very tough to play against. Games like today, they suit him. Especially when it is open up top.
"They're quite expansive in the way that they played, and with the way we set up, we hit them on the counter, for the first goal and then for the penalty as well. He takes that well. Croley is the type of player that he will take opportunities when they come."
On Leahy, he added: "We have a go at Jack for not affecting games enough - but he scores goals! When he's coming up with goals like that, you just have to stand back and applaud it. He's got some quality, the kid."