U23 Match Preview | Cardiff City vs. Bristol City
Academy
28th February
Cardiff City's U23 side will return to U23 PDL action for a top of the table clash on Tuesday afternoon, hosting the Robins in Leckwith - 1pm kick-off.
Entry for this fixture is free for all, with Cardiff City TV also live streaming the match free of charge for supporters to watch remotely.
Following a three-week break since their last outing, the Bluebirds will be looking to return to winning ways on Tuesday against Bristol City.
City's most recent meeting with the Robins took place on February 1st, when they came back from being three goals down with 20 minutes remaining to draw 3-3 at Bristol City's training ground.
Having gone behind early on, City's comeback was sparked by Rubin Colwill's directly taken low free-kick.
Ibrahim Bakare's neat finish at the far post reduced the deficit to a single goal with less than ten minutes remaining, before Cian Ashford's corner-kick curled in and over the goal line in injury time, securing City a hard-fought away point away from home.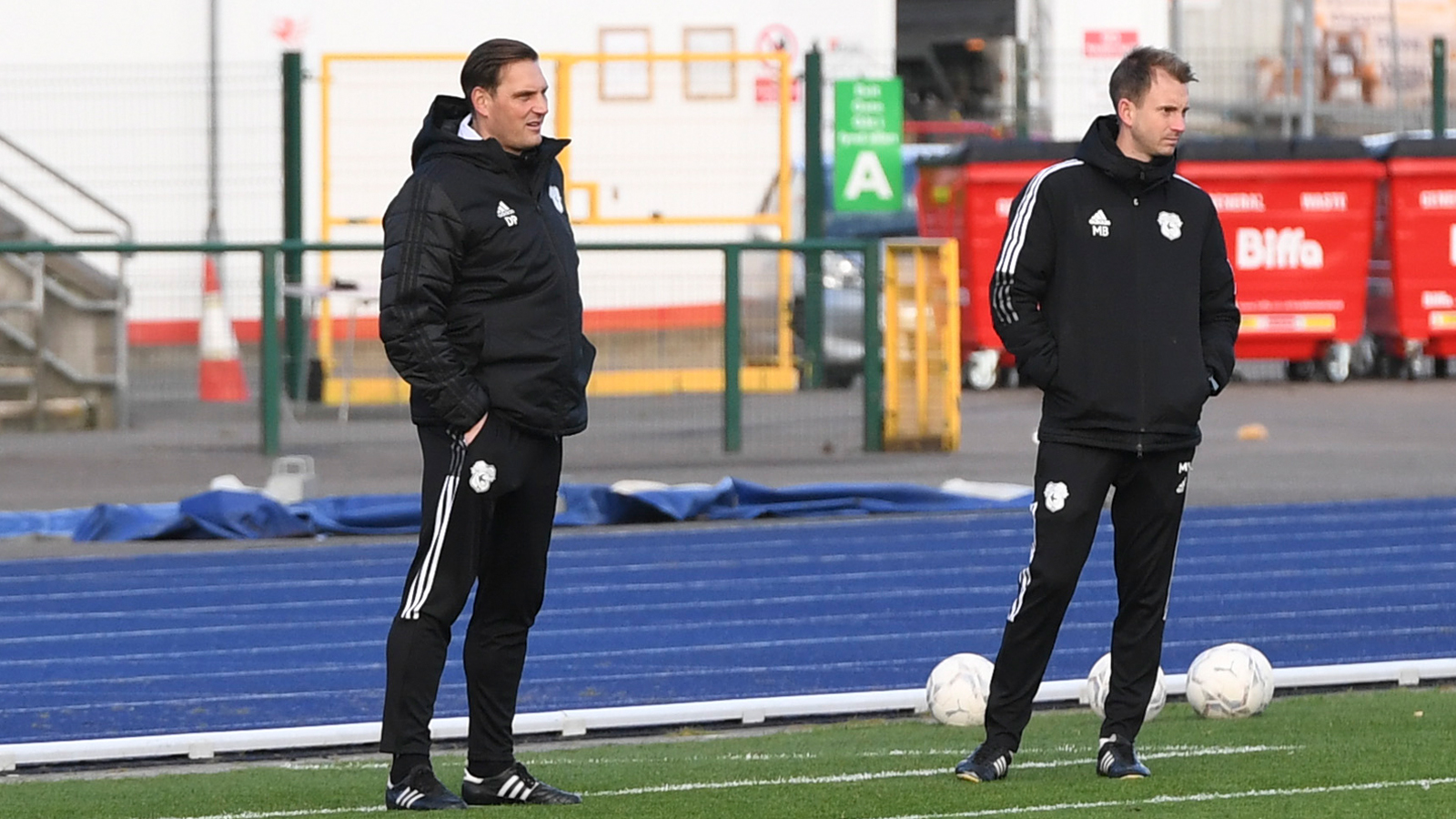 Before Tuesday's meeting, U23s Manager Darren Purse spoke to cardiffcityfc.co.uk to preview the fixture:
"We've had a good week," Darren began. "It's been a bit strange with players like Chanka [Zimba], James Connolly and Kieron Evans all going out on loan; they were some of the bigger lads in the dressing room, but this week we've really seen a lot of the lads stand up and start to come out of themselves a little bit.
"The training sessions have been really lively, which is what you'd expect ahead of a top of the table clash against Bristol City. 
"There have been a lot of positives this week, but there's no point of having them in training when they've got to be out there on the football pitch for a full 90 minutes. We'll have to wait until tomorrow to see their reaction when they put that training to practice.
"A few of the results haven't gone our way in recent weeks, but they've now got to step up to it, and go out to get some results. As much as U23 level football isn't about the results, it is about preparing players for how to win football matches, and that's what tomorrow will be all about.
"We want to go out there and maintain our position at the top of the league, and a win will do that for us. That's just as good a lesson to learn as anything from a technical or tactical point of view, and the boys will be prepared for that tomorrow."