Ugbo post-SWFC | Today was for the fans
Interviews
26th August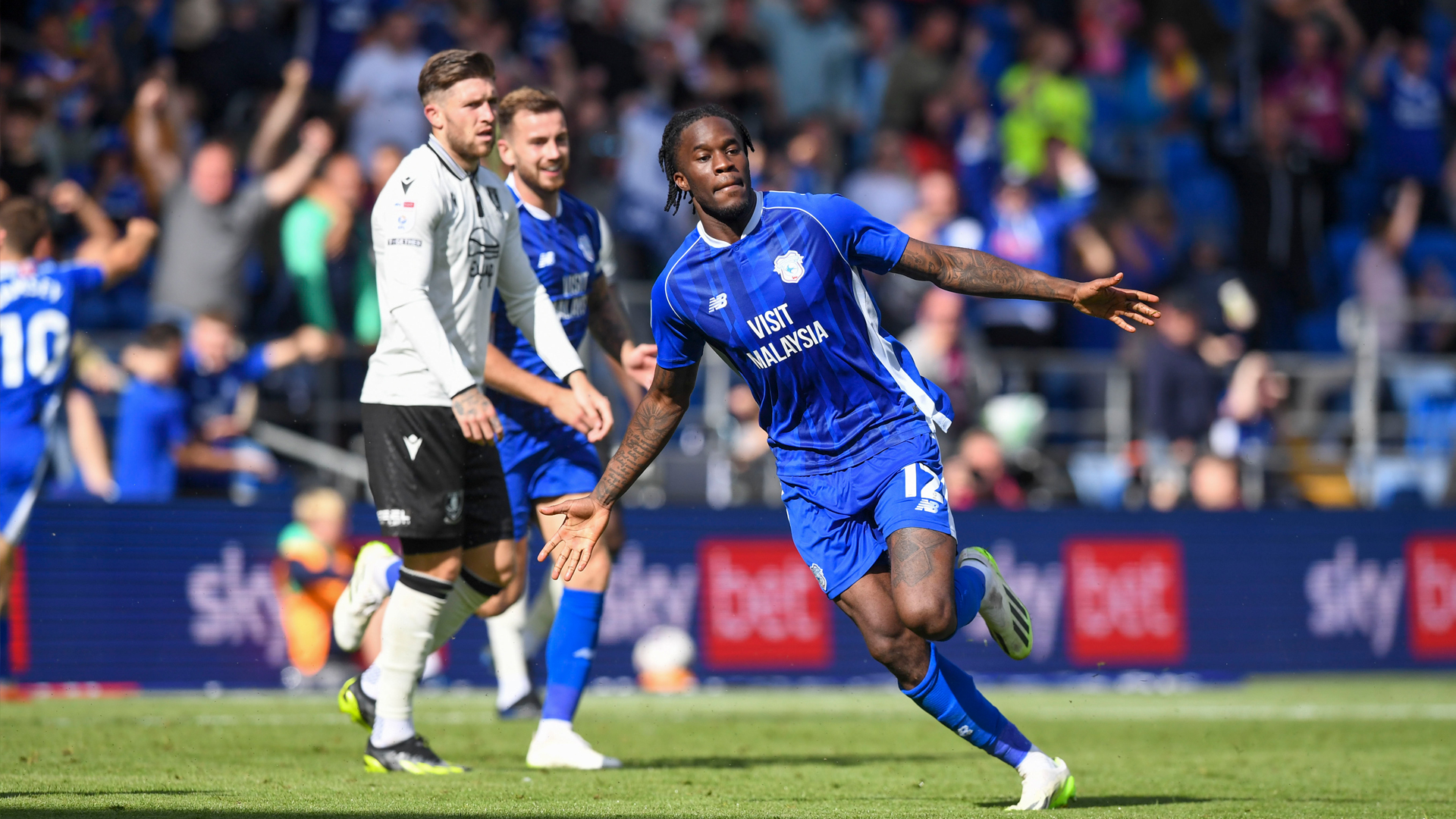 Bluebirds striker Iké Ugbo spoke to the press after Cardiff City's 2-1 victory against Sheffield Wednesday.
Iké was on the scoresheet once again for Erol Bulut's men, now scoring three times in four appearances as City recorded their first win of the season in the Sky Bet Championship.
"Early on in the season, it's good for both me and the team to get goals in," began Iké. "It's good for my confidence too and to show what I can do.
"In the past couple of games, we needed a goal and sometimes we lacked that. But, I think today we showed what we can do.
"In that position, we have to be composed. There weren't many chances in the game, but I think I did well to slot it in.
The Bluebirds scored late on to secure the victory, as Ryan Wintle netted an injury-time penalty to the delight of the home crowd at CCS.
"I think now after that win, we can hopefully push on and give those performances back-to-back," Ugbo continued. "The last couple of games we lacked in certain areas and were a bit unlucky, but today we were overdue three points.
"After half time, we played okay but lacked chances in the final third. We owed it to the fans after the QPR game, because we weren't too happy with that performance. But today was for the fans."
"I'm just happy to be back in the Football League. I've been waiting a long time to come back, I'm settling in well as you can see and want to keep pushing on."