Vaulks pre-QPR | We want to make the most of next two home games
Interviews
3rd November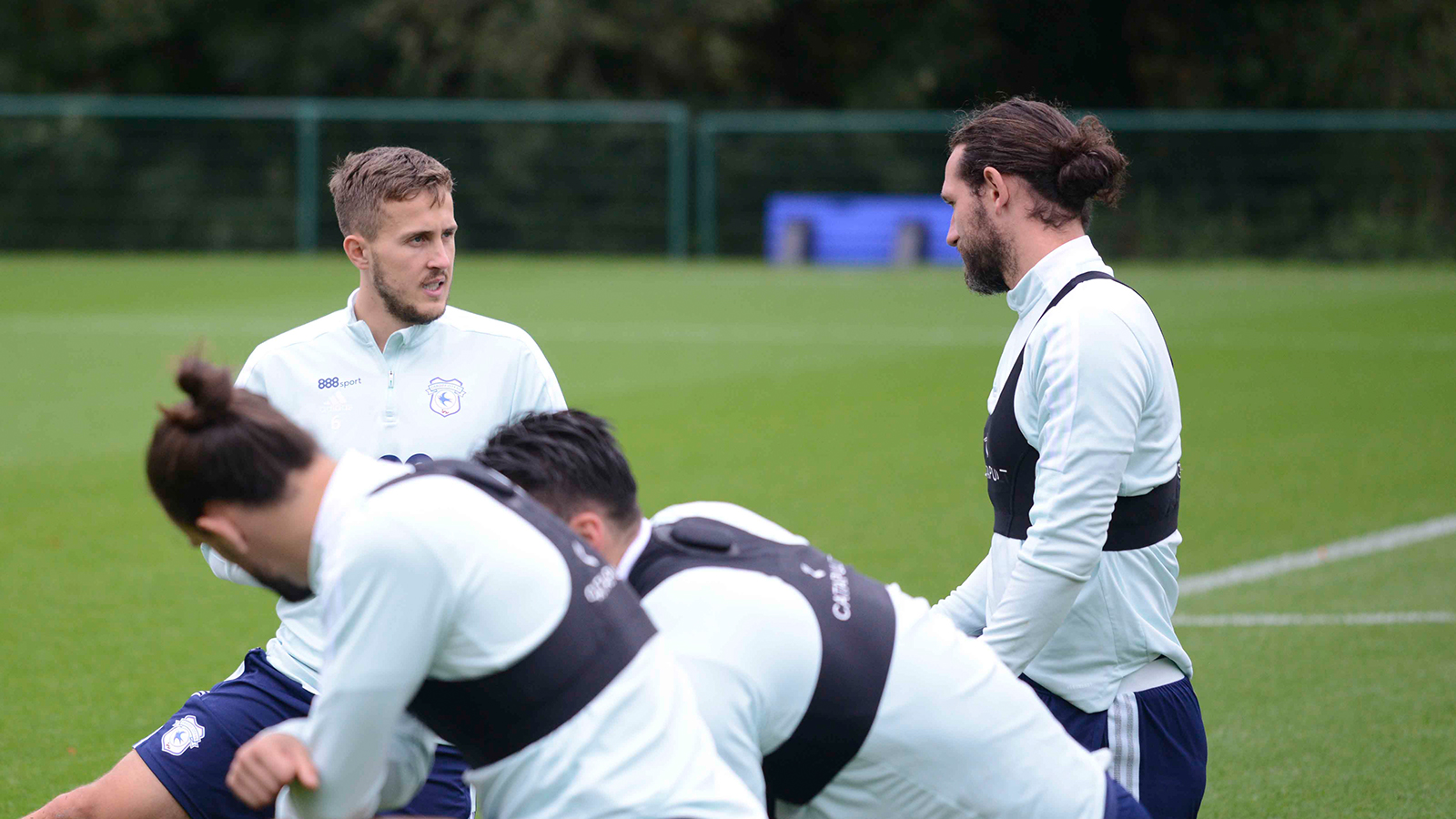 Ahead of Wednesday evening's fixture against QPR, Will Vaulks spoke to the press to preview City's return to CCS.
With Steve Morison continuing to lead City from the dugout following his first match in Saturday's 3-3 draw against Stoke City, Vaulks began by discussing training over the last week.
"Quite a bit has changed since he's come in," Will explained. "We've had quite a bit more detailed analysis of the games in training, trying to look at what we did well and not so well against Stoke.
"He's tried to instil that belief that we can play better football, and that we are better players than perhaps what we've shown over the last period. Of course he's doing his best to get results, as are we as players.
"From being 3-0 down at the weekend to getting the draw, we'll see where that change can take us. We know Steve from him having seen us training when coaching the U23 side, so for him to manage us currently isn't a massive transition."
In the run-up to next November international break, Wednesday's fixture will be followed by another home clash on Saturday afternoon, as City host Huddersfield Town. Eyeing these two fixtures, Vaulks is now focused on getting the results needed before he joins the Wales squad in their World Cup Qualifiers next week.
"QPR are a good team, who've proved that they can go on some good runs in this division," said Will. "They've got some players who can cause us some problems. We've hopefully done enough work and research to negate that and get a result.
"As with almost any team in the Championship, their strengths outweigh their weaknesses.
"I think that we have to see Wednesday and Saturday as an opportunity as opposed to a burden, trying to get results at home. We'll be looking to finish before the international break with a bit of pride that we need.
"Heading into this break, you can't ask for much more than two home games before it. They'll both be tough, but winnable, as any game in the Championship is this year. On Wednesday night it would be lovely to get the win and see where that can take us, building momentum.
"Saturday felt like a win but it wasn't, so we're working towards that. International breaks can work for you or against you. Hopefully this one will work for us, that we can pick up two results before it. If we do well, and have that time to decompress in the break as a team, we will then be able to go again properly once we're back."
Will Vaulks' press conference is now available to watch on Cardiff City TV!