Why I Love the Game | Sean Morrison
First Team
8th May
The Bluebirds squad take a trip down memory lane, telling us how they fell in love with football...
My first memories in football… 
My dad's a massive Newcastle United fan and I remember watching them on the TV.
But my first memories would be him taking me up to the park to play football from a super-young age. I remember being four or five years old and dragging him to the park to kick a ball around with me. 
I used to follow…
Of course, my dad always wanted me to support Newcastle too. My older brother did and I had lots of hand-me-down kits off him.
I followed a lot of teams though; my grandma was a massive Man United fan and used to sing Eric Cantona songs to me when I was a kid...
But I took a shine to Arsenal, while I had a season ticket at Plymouth Argyle for three or four years as they were the closest team to watch.  
My first team… 
I went to play with a lad from my primary school. I still remember, his mum told my mum she was taking her son to training and asked if I wanted to come along. Weston Mill Oak Villa was the team's name. 
I went up there, had a training session, and the manager pulled my mum aside afterwards to say I looked a good player and ask if I wanted to keep coming. That was at U7 level and I carried on playing there until I was 15.
I absolutely loved playing local football. I had opportunities to go and play for Plymouth, but I just wanted to keep playing with my mates on a Saturday.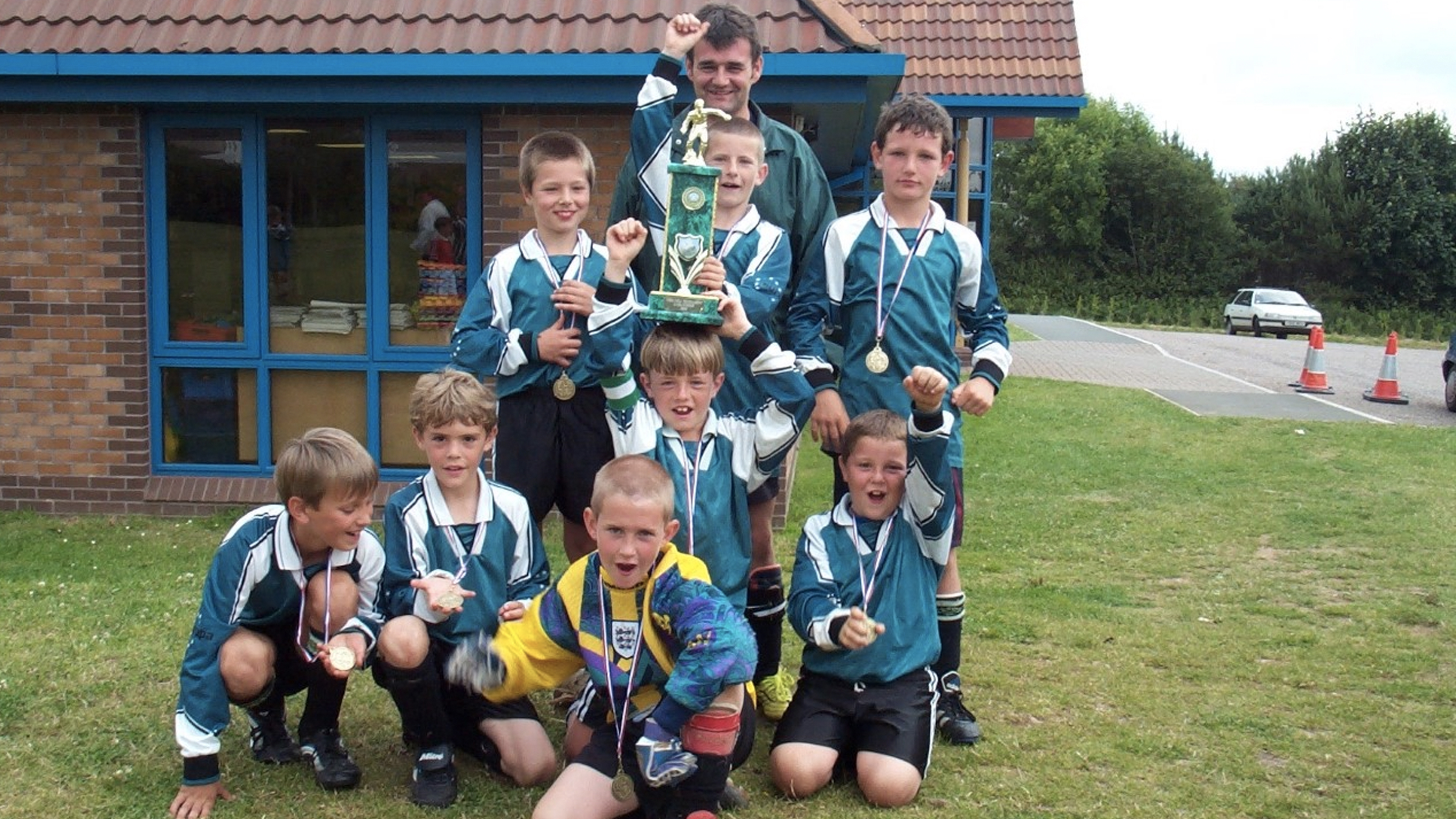 My first boots… 
My first boots were probably a pair of super-cheap, plastic ones! I was growing out of them all the time, so I'd only really get a nice pair of boots for a birthday or Christmas.
I remember getting a pair of adidas Predators as my main Christmas present one year. Blue, white and red, they were, and I absolutely loved them.
I looked after them like they were the holy grail and literally wore them around the house, to bed – all sorts!
My first shirt…  
I'm pretty sure my first was one of my brother's old Newcastle ones with the big Newcastle Brown Ale sponsor.
It must have been Alan Shearer or Andy Cole on the back and was about ten sizes too big! 
I loved kits growing up. Like I said, I followed Arsenal, but was a lover of all team shirts and wanted all of them.
I had Plymouth, West Ham, Aston Villa shirts... Even Peter Schmeichel's green goalkeeper top with the zip on the neck – I used to wear that one in to mufti days!
My heroes… 
My very first footballing hero would have been Alan Shearer, and that's down to my old man. 
At the time I used to play central midfield and loved strikers like Shearer and Thierry Henry.
But as I got older and dropped back to my position, there were lots of players I really aspired to: Sol Campbell, Rio Ferdinand, Nemanja Vidić...
The best match I've seen…
The Champions League Final in Cardiff a few years ago. I was lucky enough to get tickets and went with a couple of friends and the missus. 
I've watched Premier League games live over the years, but to be able to watch Real Madrid and Juventus – the two best teams in Europe that year – was a really cool experience.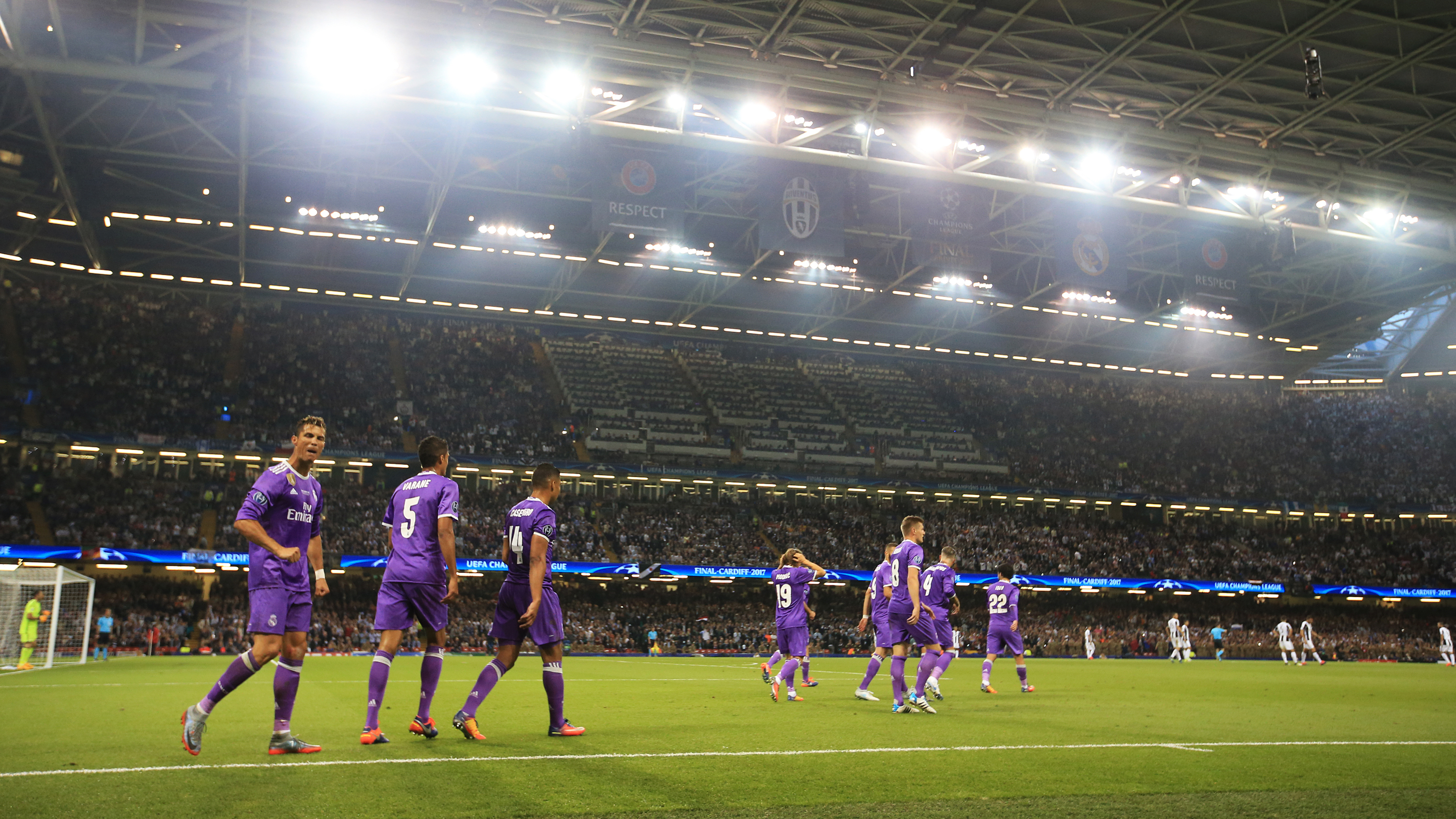 My favourite stadium… 
Leading on from that, the Principality Stadium has an unbelievable atmosphere when it's full and generates so much noise. Along with our stadium, this city is lucky to have incredible venues like that on our doorstep.
Villa Park is one of my favourite grounds to play away games at. Of course, some of the modern ones are incredible, but I do like the old grounds with a good, hostile atmosphere. 
The best match I've played in… 
For me, it would have to be that Hull game. I know I scored two goals that day, but also because of the week building up to it. 
We'd dropped a few points and almost looked like we were going to throw it away. To go up to Hull, which is a hard place to go, and do the business as a team was vital.
We stood resolute for the first 20 minutes, came through the pressure and did it together. I remember I looked around the changing room afterwards and kind of knew we were getting promoted then, with one game to go. Nothing was going to stop us.
The best goal I've scored… 
I absolutely love that goal at Hull.
There are a few for Cardiff that I've loved. I scored a late header against Blackburn a few seasons ago which is my favourite header – I thought it was a winner until Rudy [Gestede] equalised even later. 
But it has to be the second goal in the Hull game, for circumstance and the feeling that I shouldn't have been anywhere up there. It was gut instinct, chasing after Mendez like a headless chicken!
The noise and the goosebumps I got running over to our fans, all in fancy dress, was incredible.
My favourite thing about football…
It's going into training every day and being around a group of 25, 30 lads, all working together to try and achieve something great.
You meet some great people and when you spend that much time with a group of players, you become very close and develop a tight bond.
To be able to interact with the fans too and put smiles on people's faces, young and old, is another big positive. We're lucky to be able to do that.