Wintle post-Stoke City | We stick together
Interviews
24th April
Following Saturday's draw against Stoke City, Ryan Wintle spoke to Cardiff City TV to discuss the result at CCS.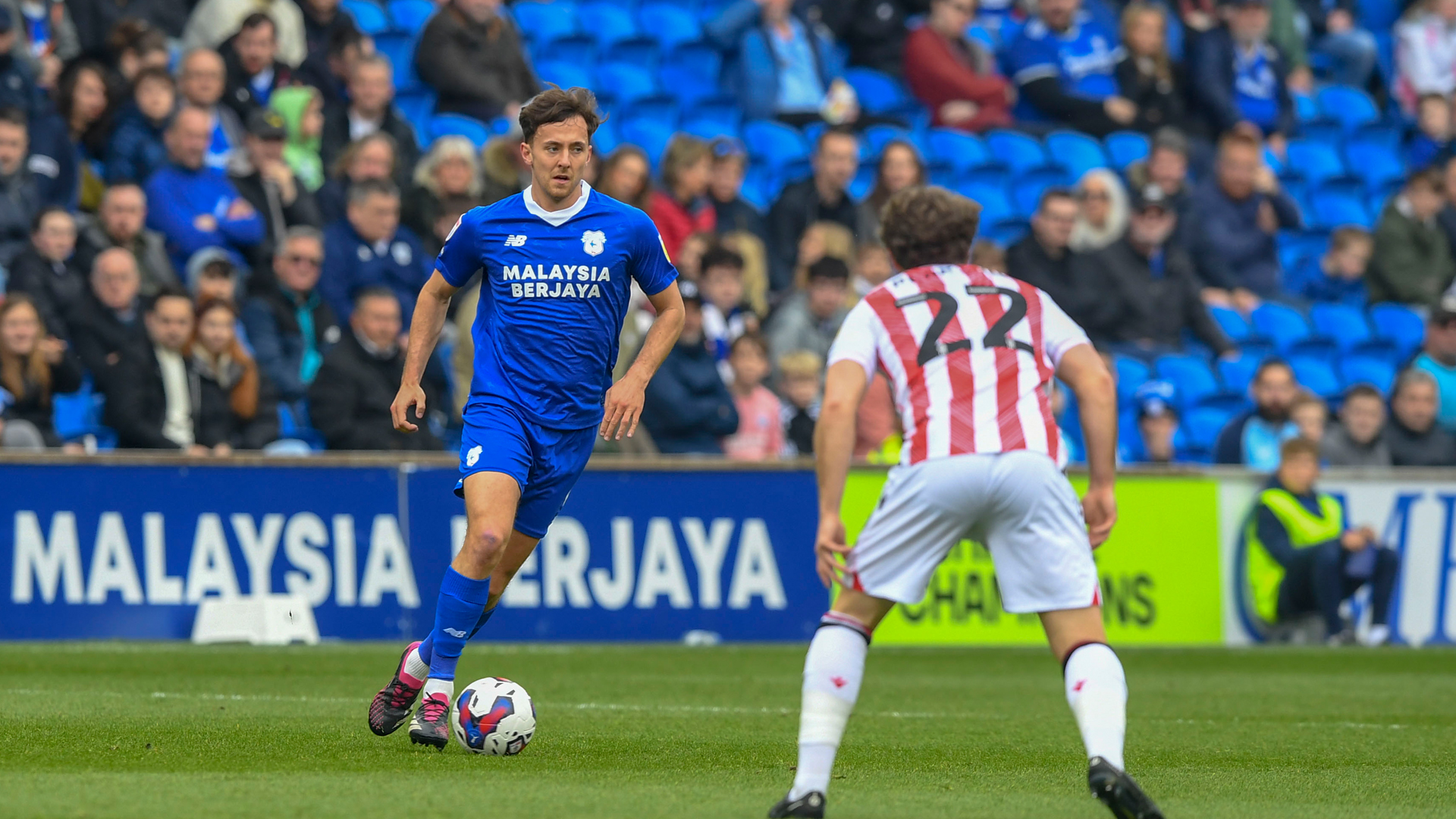 Responding from going behind earlier in the first half, Sory Kaba's equaliser in the 29th minute proved crucial as the Bluebirds went on to claim another vital point in the league campaign. With three fixtures now remaining for City to secure Sky Bet Championship status, Ryan reflected on another hard-fought point.
"We've got a lot of games this month, so we've got to keep recovering and ploughing on," the midfielder began. "That's football, and we're in this business so we've got to make sure that we go into every game as fresh as we can, and get the results that we can to stay up.
"We've got enough quality in the changing room, so that's what we're trying to do.
"Going into these two games, you'd take the four points we've now had. We haven't come from behind much this season, so that's a positive as well.
"Hopefully we don't have to do it again, we'd like to go in front more but as long as we get the points then that's all that matters."
Continuing, Ryan discussed the impact that both Sory and manager Sabri Lamouchi have had since joining the Club in January.
"Every time Sory gets anything he's going to score," said Wintle. "With the penalty he was very disappointed with himself because he knows it's a chance to get us another two points, but that's football and you can't score them every time. I'm sure he'll hold his head up and score a couple more by the end of the season.
"We're sticking together and making sure that we're harder to beat as a team. If we do go behind we stick to the game plan. The Gaffer has put it in place for us and we know what we're doing going out there, so it's about getting the points and rewards from it."
Watch the highlights and post-match interviews following Saturday's match on Cardiff City TV.