Women: Match Reaction – Briton Ferry Llansawel 1-6 Cardiff City
Women
21st October
Cardiff City FC Women Head Coach Iain Darbyshire and forward Danielle Green shared their thoughts at Old Road following the Bluebirds' 6-1 win over Briton Ferry Llansawel Ladies on Sunday afternoon.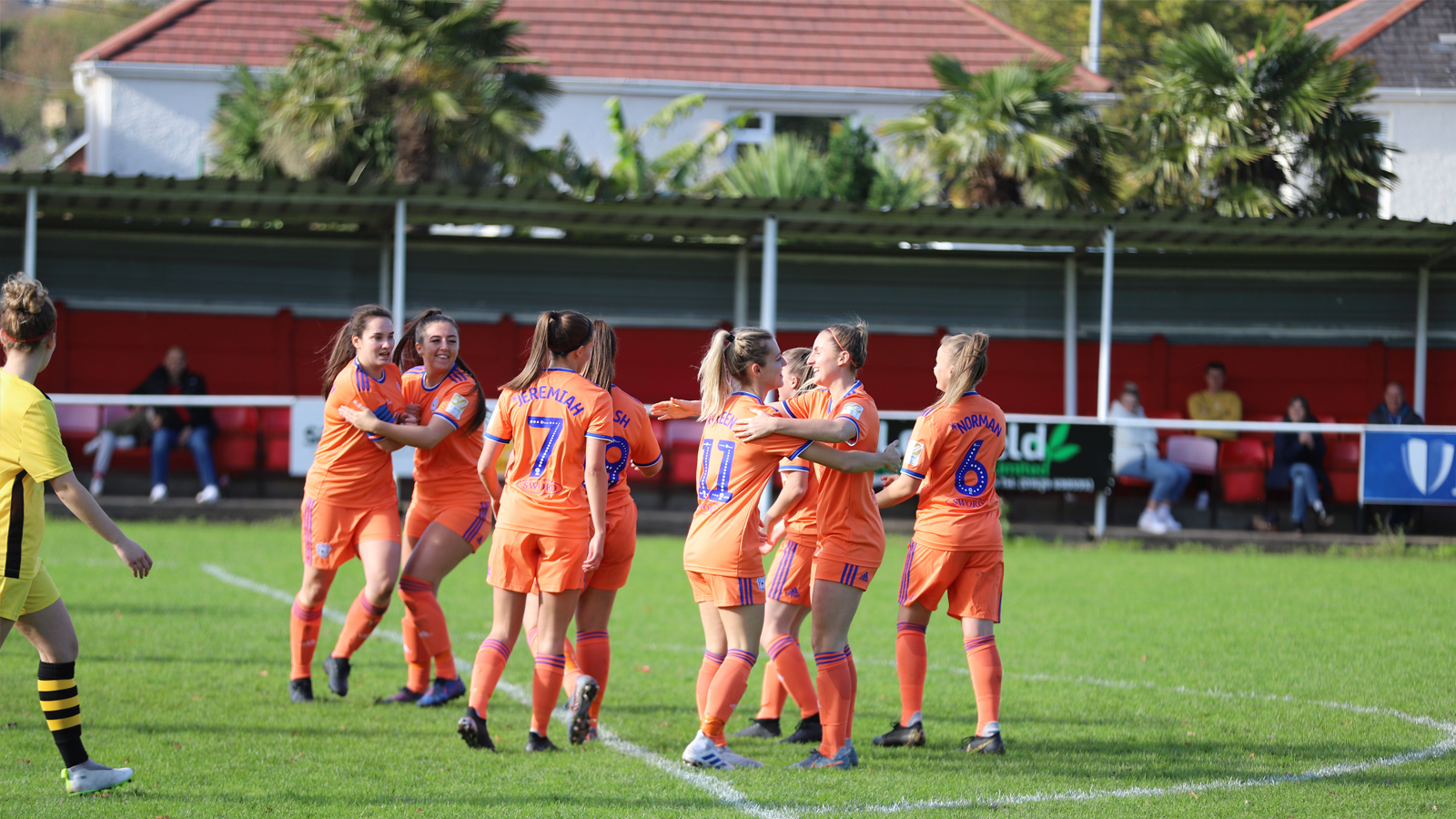 Danielle Green sent City ahead before Sophie Topper equalised, but Catherine Walsh regained the visitors' lead before half-time. After the break Kate Jeremiah and Zoe Atkins netted respective braces.
"It was a tough game, but we rose to the challenge," began Iain following the final whistle. "Briton Ferry defended very well: they were compact and difficult to breakdown, but our players were very persistent and played some great football while dominating the encounter, so we're very happy with the result.
"We've worked a lot on our fitness, so scoring in the second-half is something we've done in every game this season and it's testament to how hard the team work.
"Everything's really positive going into the Swansea City match on Sunday, which we can't wait for!"
Forward Green opened the scoring after 15 seconds, securing her second goal of the campaign to date. Danielle added: "We played really well and didn't want to put too much pressure on ourselves to score loads because I know we've scored a lot so far this season, but we still scored six and it was a great result.
"It was fantastic to find the net and it was a first-time finish just like my goal against Abergavenny, so it was a great start that got us going towards another big win.
"The victory puts out a statement and we'll go into the next round and have to do the same thing because we want to win the FAW Women's Cup." 
Iain concluded by revealing that the organisation behind Green's goal was straight off the training ground, saying: "We're trying to get creative and want to start as fast as possible. We had a bit of a routine setup and luckily it came off - but it was a shame to concede after - so fair play to the girls for responding really well and scoring another five."
Keep up-to-date with all the most recent news via our official Women's Twitter & Instagram accounts, @CardiffCityFCW!
Article: Richard Early
Photography: Steffan Clifton