Women: Match Reaction – Llandudno 0-7 Cardiff City
Women
15th September
Cardiff City FC Women Head Coach Iain Darbyshire and forward Kate Jeremiah expressed their delight at Maesdu Park following the Bluebirds' 7-0 win over Llandudno Ladies on Sunday afternoon.
Jeremiah netted a hat-trick, Alana Murphy scored a brace, Jasmine Simpson slotted home on her debut and Catherine Walsh added a late seventh.
"I don't think it could have gone much better," began Iain following the final whistle. "It's always a long journey to Llandudno and we played very well with dominant, attacking football - so 7-0 is a fair reflection.
"Kate [Jeremiah] and Alana [Murphy] have got a good connection building and they used to play together at Abergavenny, but their link-up play is working and I think they'll only get stronger.
"Jas [Simpson] scored with her first touch and she's been itching to play because she's been out for a while, so it's great for her to get a goal to get her confidence up and hopefully she can build on that.
"Cath [Walsh] worked her socks off, gave 110% and could've scored in the first-half, but kept going and battling and it was great for us to have that little bit of icing on the cake with the seventh.
"It's also two clean sheets from two and scoring lots of goals is brilliant, but you want to keep a clean sheet because that gives you a chance in any game, so hopefully we can keep it up."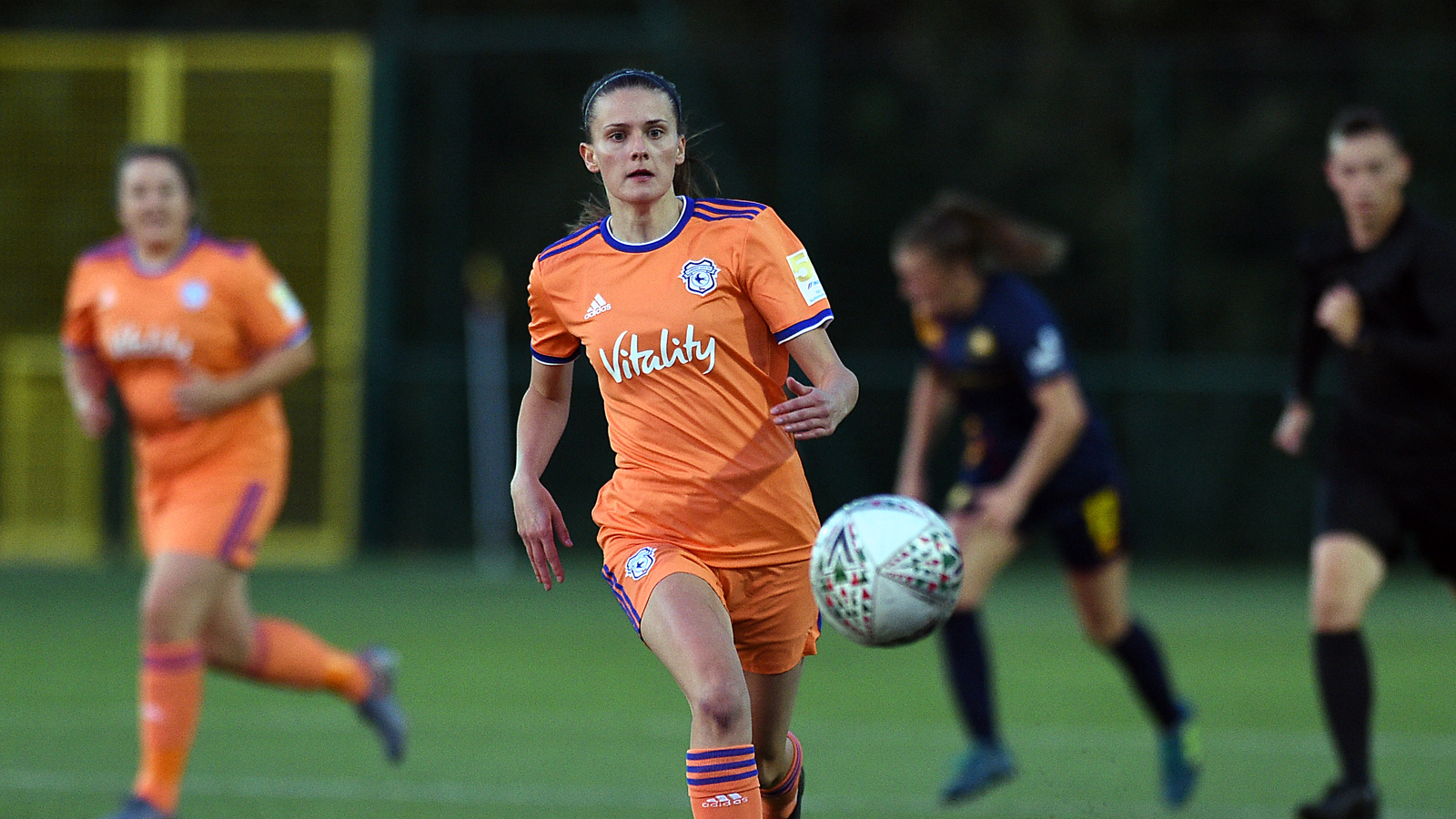 Hat-trick hero Kate, added: "It was really pleasing to win by a seven-goal margin and everyone gave everything, but the way we played is the way we've been training to play each week and we're all delighted.
"I was chuffed to score my first competitive goal for Cardiff City and the hat-trick topped it off, but scoring goals as a team is what it's all about and as long as we win - that's all that matters."
Keep up-to-date with all the most recent news via our official Women's Twitter & Instagram accounts, @CardiffCityFCW!
Article: Richard Early