The Bluebird | Digital Programme Offer for Barnsley & Bristol City
Club News
2nd November
Cardiff City FC Season Ticket Holders can receive the next two digital editions of The Bluebird - Official Matchday Programme free of charge!
The Bluebird recently became available digitally as well as in its traditional print format. City Season Ticket Holders can redeem their free Barnsley (Nov 3rd) & Bristol City (Nov 6th) editions of The Bluebird by downloading the MatchDayInfo App on either iOS or Android.
To redeem your free programmes simply find the programme you wish to download, click the 'redeem voucher' button and input your Bluebirds Club Account Fan Number.
If you are not a current Season Ticket Holder, Digital programmes can be purchased for a reduced cost of £1.99 per edition.
Edition 05 - Barnsley, featuring cover star and feature interviewee Sean Morrison, is now available via the MatchDayInfo App.
Edition 06 - Bristol City - will go live on Thursday, November 5th, 2020 at 5pm.
To download the MatchDayInfo app click on the links below and search 'Cardiff City':
iOS
Android
A 'how to' guide on how to download and read can be watched below...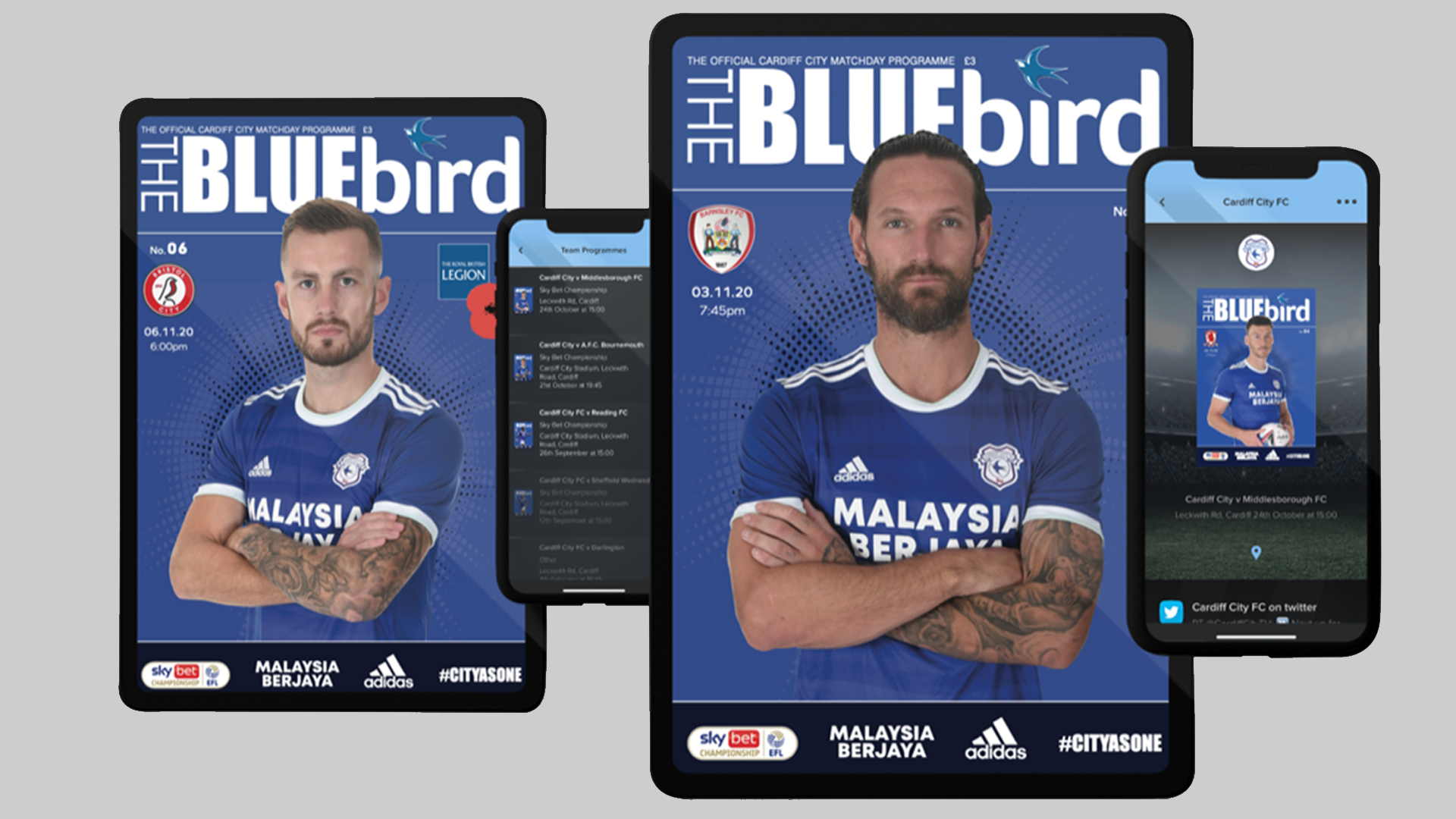 Corporate Bluebirds fans who have a matchday programme as part of their Season Ticket can redeem their issue for free each game by submitting their unique redemption code when prompted.
Of course, collectors and supporters wishing to purchase a traditional print copy of The Bluebird can continue to do so on an individual basis or by subscribing here!
For sponsorship or advertising opportunities on either medium, please email sales@cardiffcityfc.co.uk
Season Ticket Holders - if you have any issues redeeming your code, please email: will@matchdayinfo.com