Bluebirds Rewards | Now live for 2023/24!
Commercial
3rd August
Bluebirds Rewards - our loyalty and incentives programme for City supporters - is now live for 2023/24!
We're excited to announce the launch of brand new games, challenges, badges, exclusive rewards and never seen before content in our Bluebirds Rewards Portal as we get ready for a thrilling 2023/24 season!
2023/24 Season Ticket Holders have priority access to the Portal from today. Access for Club Members will be announced at a later date - keep your eyes peeled!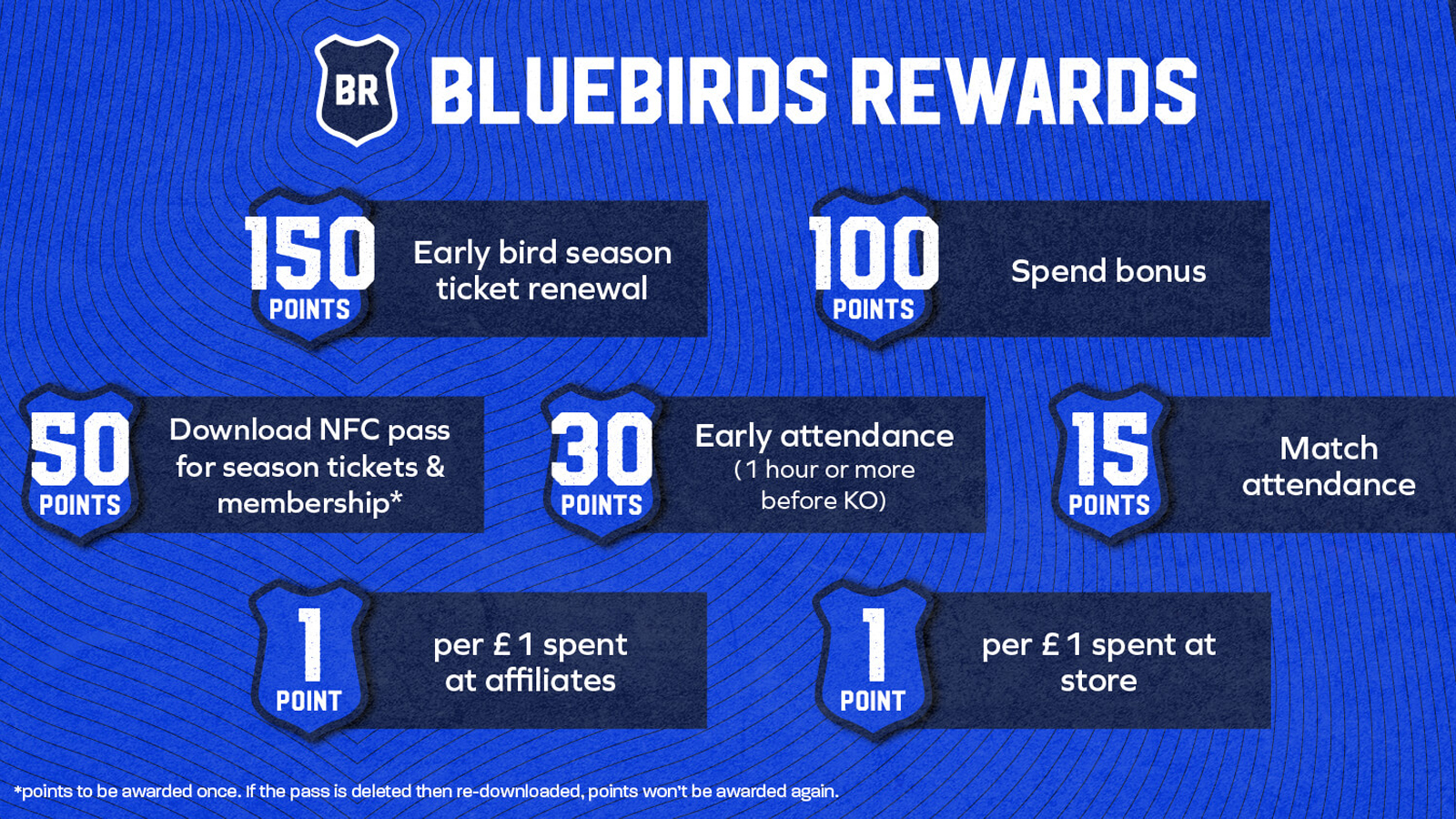 New Games
Head over to the Games section where we are proud to introduce 'Pick A Player'; each game this season, select a Cardiff City player who you think will perform well, earn points, top the scoreboard against other Bluebirds and win fantastic prizes throughout the season.
It's crucial to remember that while points collected can influence your ranking on the leaderboard, they cannot be used for rewards on the portal itself.
Fan favourites Trivia, Polls and Predictors will be making a return with weekly updates, while a Score Predictor will additionally make an appearance to ensure Bluebirds can earn more points this season to redeem against exclusive Bluebirds Rewards prizes!
Exclusive Affiliates
Shop with your favourite retailers through Bluebirds Rewards to earn even more points! Connect your credit/debit card to your Bluebirds Rewards account through the Payment section to ensure that points are earned when shopping with our affiliates, in-store or online.
Follow the instructions on the Portal as some affiliate and partners require spend exclusively online or in -store.
To earn points per spend, fans must click on the link to the affiliate's webpage on the Bluebirds Rewards Portal, otherwise the points will not be rewarded. Please refer to the portal to see where you can spend with each affiliate, partner offers and their exceptions.
Our extensive list of affiliates covers fashion, health and fitness, food & drink, broadband & insurance, travel and more! Additional exclusive partners and affiliate rewards as the season progresses.
Challenge time! For the first month of the season, fans who link their card and spend with an affiliate can win a signed football and an exclusive tunnel tour experience for up to four fans!
Additionally, the first spend with affiliates will earn each user an additional 100 points.
New Challenges and Content
Challenges are back! Supporters can expect to see a range of challenges on the rewards portal throughout the year. City fans can win bonus points, entry and more this season! Keep an eye out for the challenges!
This season there will be new badges to be unlocked, showcasing your loyalty to your friends, family and other Bluebirds, with the most loyal fans able to win big bonus prizes!
New Rewards
Keep an eye out for a monthly featured prize, which will be the most exciting and exclusive prize for the month. Supporters will also have the opportunity to vote for the featured prize for the following month!
Be sure to check into the Portal to avoid missing out on the latest exclusive rewards. This season, fans can pick up their rewards from CCS - be sure to read the description and terms and conditions to see where, when, and how to collect your reward!
This year fans have the opportunity to be featured on the Bluebirds Rewards homepage, in the Cardiff City Matchday Programme and in our Bluebirds Rewards updates! Simply win a prize to have the chance to be featured (T&Cs apply).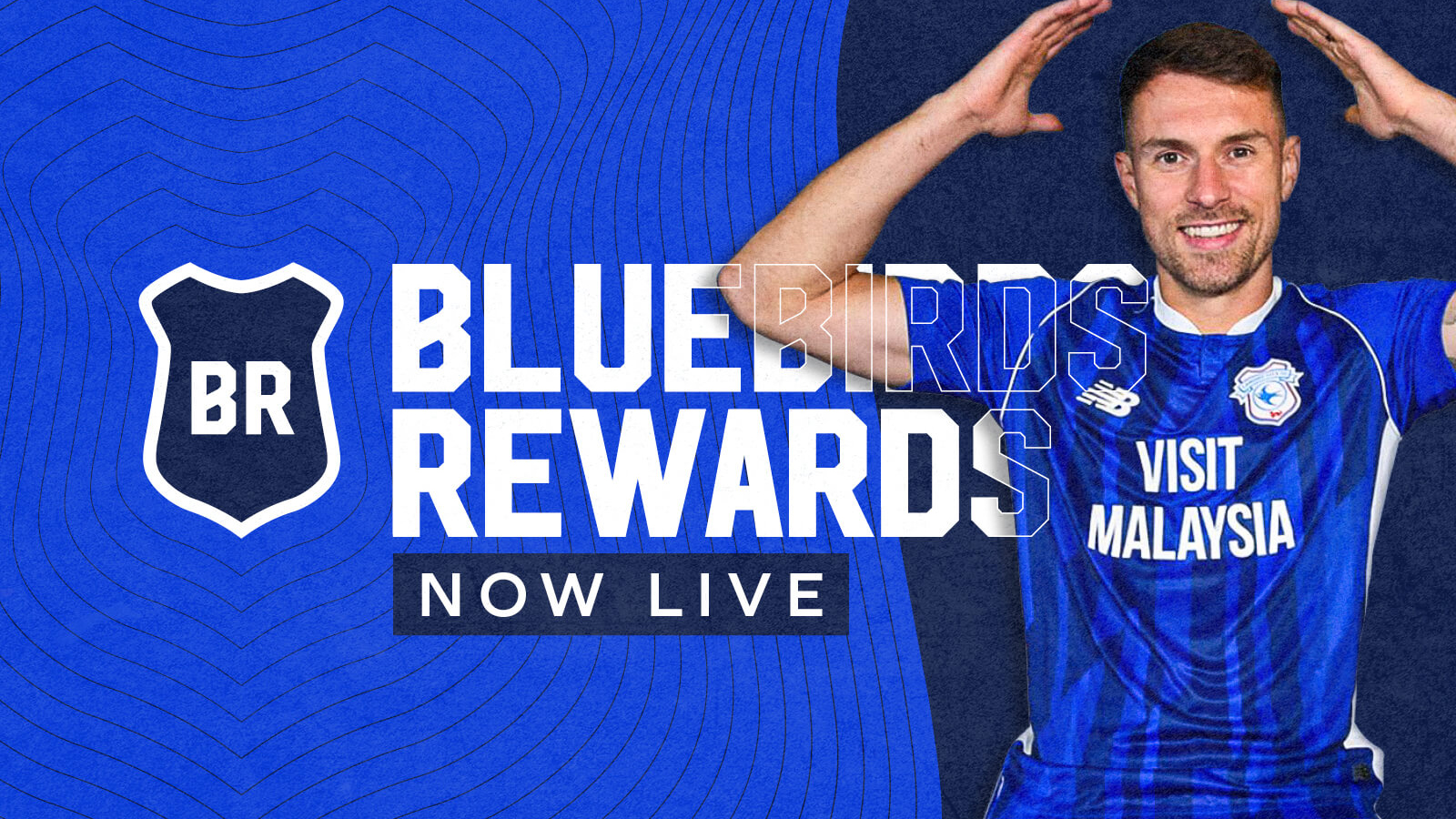 How to link your payment card
Step 1 – Log into Bluebirds Rewards Portal here.
Step 2 – Click 'Payments' to go to the Payments Tab.
Step 3 – Click on 'Link Card' and accept the terms and conditions.
Step 4 – Enter card details.
Step 5 – Spend with affiliates via Bluebirds Rewards.
Please refer to the Terms and Conditions and FAQs below for more information:
Terms and Conditions
For further queries please contact us at rewards@cardiffcityfc.co.uk.