Cardiff City back Stonewall campaign
Community
6th December
Cardiff City will be supporting Stonewall's Rainbow Laces campaign, which aims to use the power of football to make the game more accessible, enjoyable and welcoming to all supporters, when the Bluebirds host Barnsley on Saturday afternoon.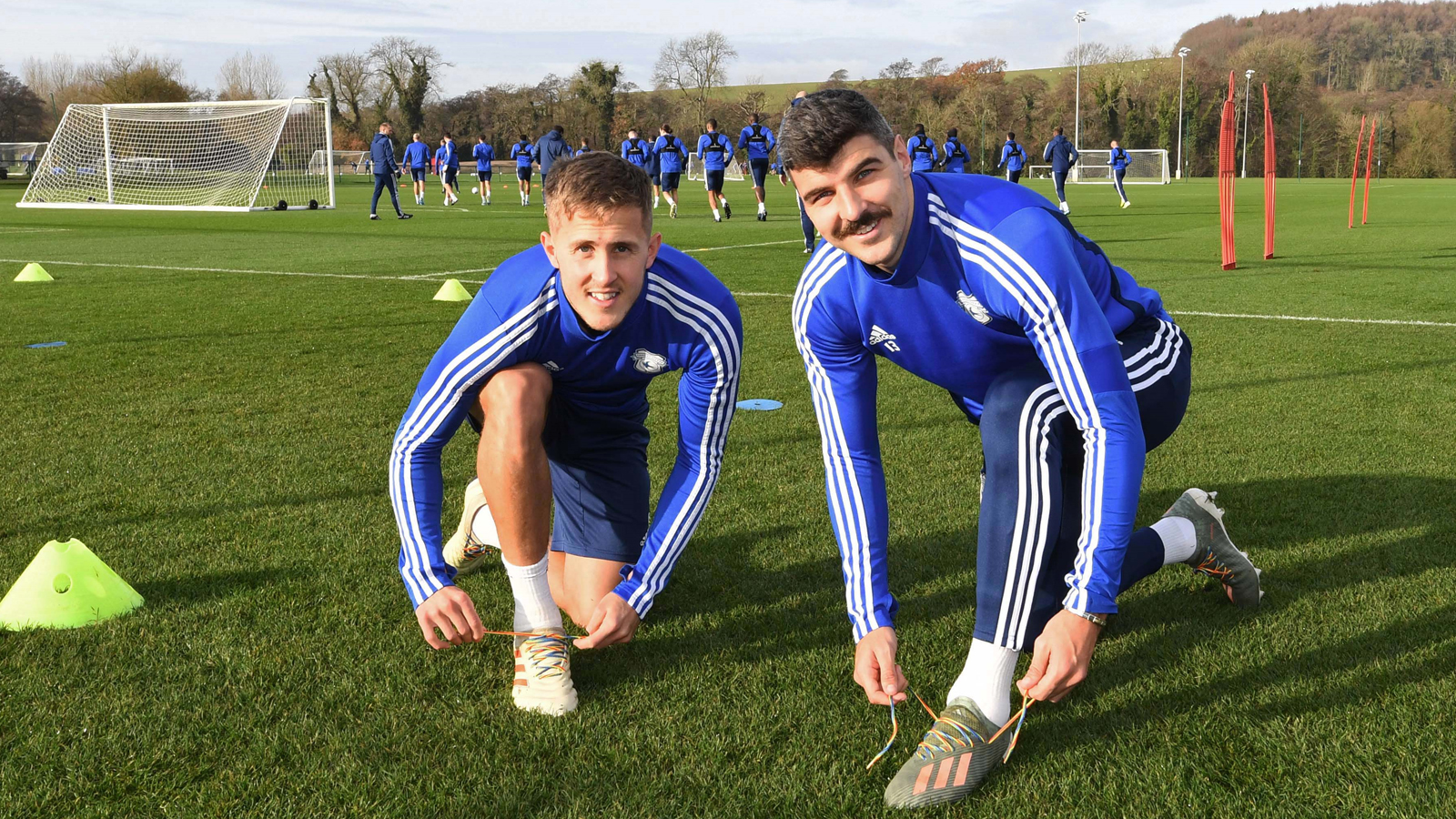 Football is everyone's game!
Stonewall is a registered charity which supports the rights of lesbian, gay, bisexual and transgender people, while the Rainbow Laces campaign celebrates lesbian, gay, bi and trans inclusion in football.
There will be corner flags, substitution boards and laces on the players' boots, all in a rainbow theme, in a show of support for the campaign.
Saturday's match against Barnsley forms part of a campaign led by Stonewall, which began on Friday, November 22nd and will continue until Sunday, December 8th.
The rainbow coloured captain's armband will be worn throughout Saturday's fixture, as it was by Marlon Pack last week against Nottingham Forest.
Stonewall aims to:
Inspire sports fans and participants with the stories of LGBT people in sport and those who work hard to make sport everyone's game.
Educate everyone about what it's like to be LGBT in sport and the challenges faced.
Encourage people to challenge anti-LGBT language and ensure that LGBT people, across all communities, are valued, welcomed by all and can participate fully in society.
Encourage working together, as diverse LGBT communities, and with wider communities, to change and win hearts and minds, and to tackle prejudice or discrimination within LGBT communities.
Football has the power to bring everyone together, and clubs and communities are stronger when everyone feels welcome. Football is everyone's game!
Visit stonewall.org.uk/rainbowlaces to learn more about the campaign.