Cardiff City FC Women | Pre-Season Update
Women
26th July
After a season of huge progress in the 2021/22 campaign, which ended in FAW Women's Cup glory, Cardiff City FC Women's preparations for the new season are well underway.
Iain Darbyshire's side have aspirations of further improvement across all age groups, with the women's programme at the Club taking huge strides.
Ahead of the new campaign, a key figure in the squad is on the path back to full fitness after a long-term injury, while the Women's team will have a new training kit sponsor this season.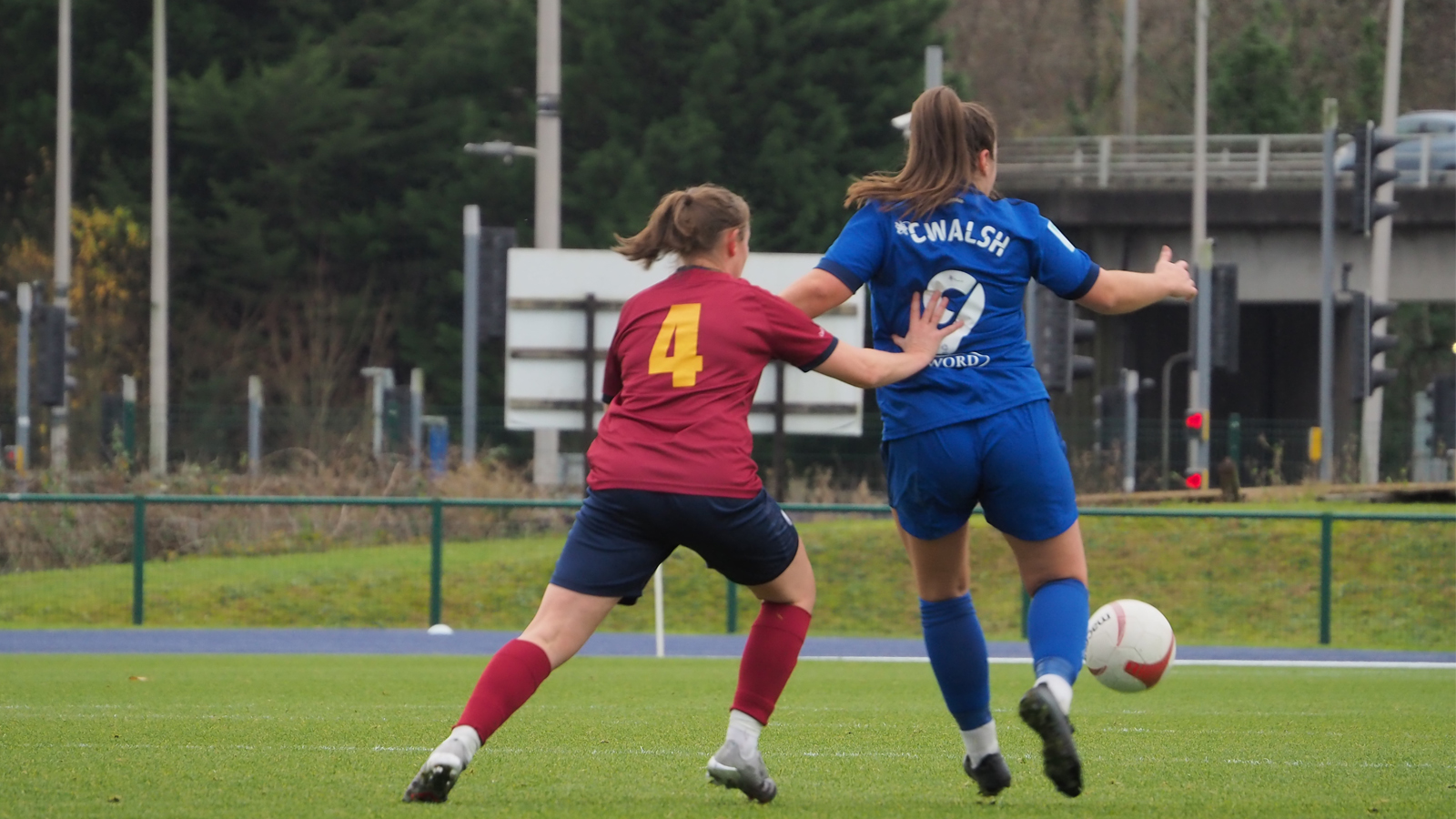 CATHERINE WALSH ON THE ROAD TO RECOVERY
An integral figure for the Bluebirds in recent seasons has been Catherine Walsh, who operated in a deeper role as an attacking midfielder last campaign.
The switch in position proved to work brilliantly, as Walsh netted 15 goals in all competitions.
However, an unfortunate ACL injury suffered in an away fixture at Cardiff Metropolitan University saw Walsh ruled out for the remainder of the season.
After a successful surgery, the midfielder is now on the road to recovery, running for the first time since the long-term injury.
"I'm nearly four months into my recovery now," she began. "I've started doing some straight-line running, treadmill and a lot of strength exercises in the gym - nothing in terms of twisting and turning at the moment, but hopefully, I can get back into full training in September and do some ball work.
"I think I'm over the worst part of it, when you can't really move much, so it's nice to be in and around training, being with the girls and doing some fitness work. I don't think I'll be seeing the pitch anytime this calendar year, but being around it, seeing how training is going, which it's exciting because there's a real buzz around the place."
Walsh, along with her sister and City captain Siobhan Walsh, have both been fantastic servants to the women's programme in the Welsh capital.
Having been with the Bluebirds for a number of seasons, Walsh expressed her gratitude to the Club for it's support during her time on the sidelines.
"They've been really good for me. Iain supported me with everything I needed. They sorted the surgery out to start with, but since then, I can use the gym facilities at the stadium and at the Vale. I've been going to see our physio, Amy, to have my rehab and massages, so the Club have been really good."
Recovering from a long-term injury can be a lonely time for a footballer, but Walsh and the rest of the City squad welcomed a special guest to their first pre-season game against Briton Ferry Llansawel.
11-year-old Penny, who plays for AFC Whitchurch, has suffered a similar injury to Walsh, with the two supporting each other through their recoveries.
Walsh said: "I saw her dad post on Twitter about her injury, so I reached out to him to see if there was anything we could do to help her. Obviously, she's only 11, so can't have an operation, but has to do six months of rehab, so I just invited her to the game on Sunday.
"I told her not to feel down about it, and that I could help her if she had any questions. I'm sure that if I can come back at my age, then she'll be fine!
"Iain and Amy said that she could come to training and she can do some work with me. It's good to have someone there, because it can feel quite lonely when everyone else is training. Even if she just wants to sit and watch training with me, we're happy to help her as much as we can."
NEW TRAINING KIT SPONSOR AHEAD OF 2022/23 CAMPAIGN
The women's First Team will be sponsored this season by Capital Law, a UK and international commercial law firm, who have offices in Cardiff, London and Paris.
They will be sponsoring the training kits for the First Team, U19s and U16s in another positive step for the development of the women's programme at the Club.
Commenting on the sponsorship, Head Coach Darbyshire said: "We're delighted to have Capital Law on board with us. It's another step for us and I'm really looking forward to see our partnership grow."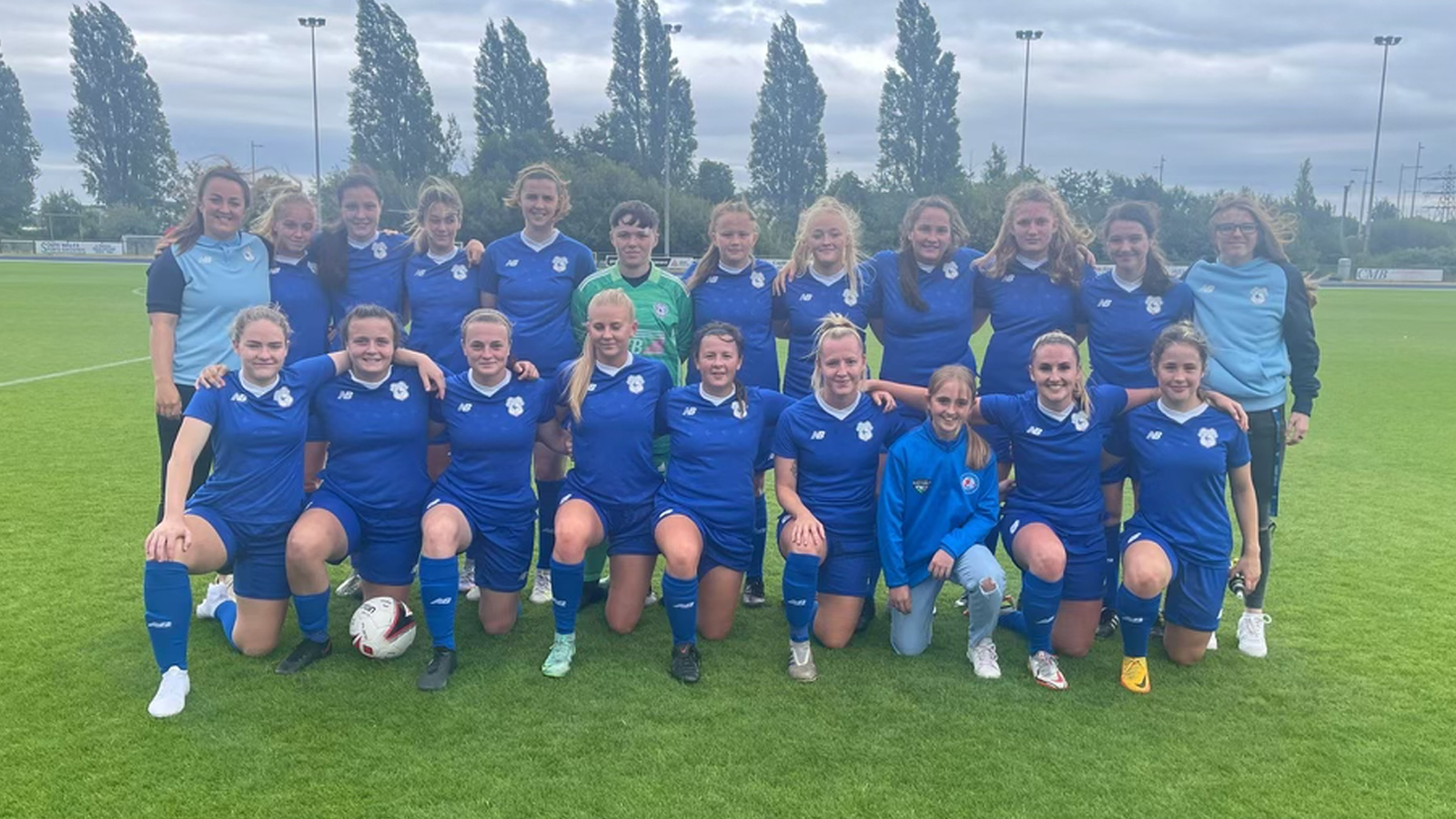 PRE-SEASON SCHEDULE
The women's First Team kicked off their pre-season preparations with a competitive, behind-closed-doors friendly fixture against Briton Ferry Llansawel Ladies on July 24th!
Further matches are planned for the coming weeks, including:
August 14th – Portsmouth (A) 2pm
August 21st – Bristol City U23 (A) 2pm
With spaces still available in our pre-season schedule, including this Sunday (31/07), teams who are seeking an opponent for a friendly fixture should email noah.bushby@cardiffcityfc.co.uk.