Cardiff City FC Women turn Semi-Professional
Women
29th June
We are delighted to announce that Cardiff City FC Women will be turning semi-professional ahead of the 2023/24 campaign.
The Bluebirds are the reigning champions of Wales & FAW Women's Cup holders and are currently awaiting the UEFA Women's Champions League draw this Friday.
 
This new investment in our Club will strengthen City's position at the top of the Welsh system, help us to continue supporting the Welsh international teams with talented stars coming through the ranks, and help us to offer further growth of the Women's game both on and off the pitch.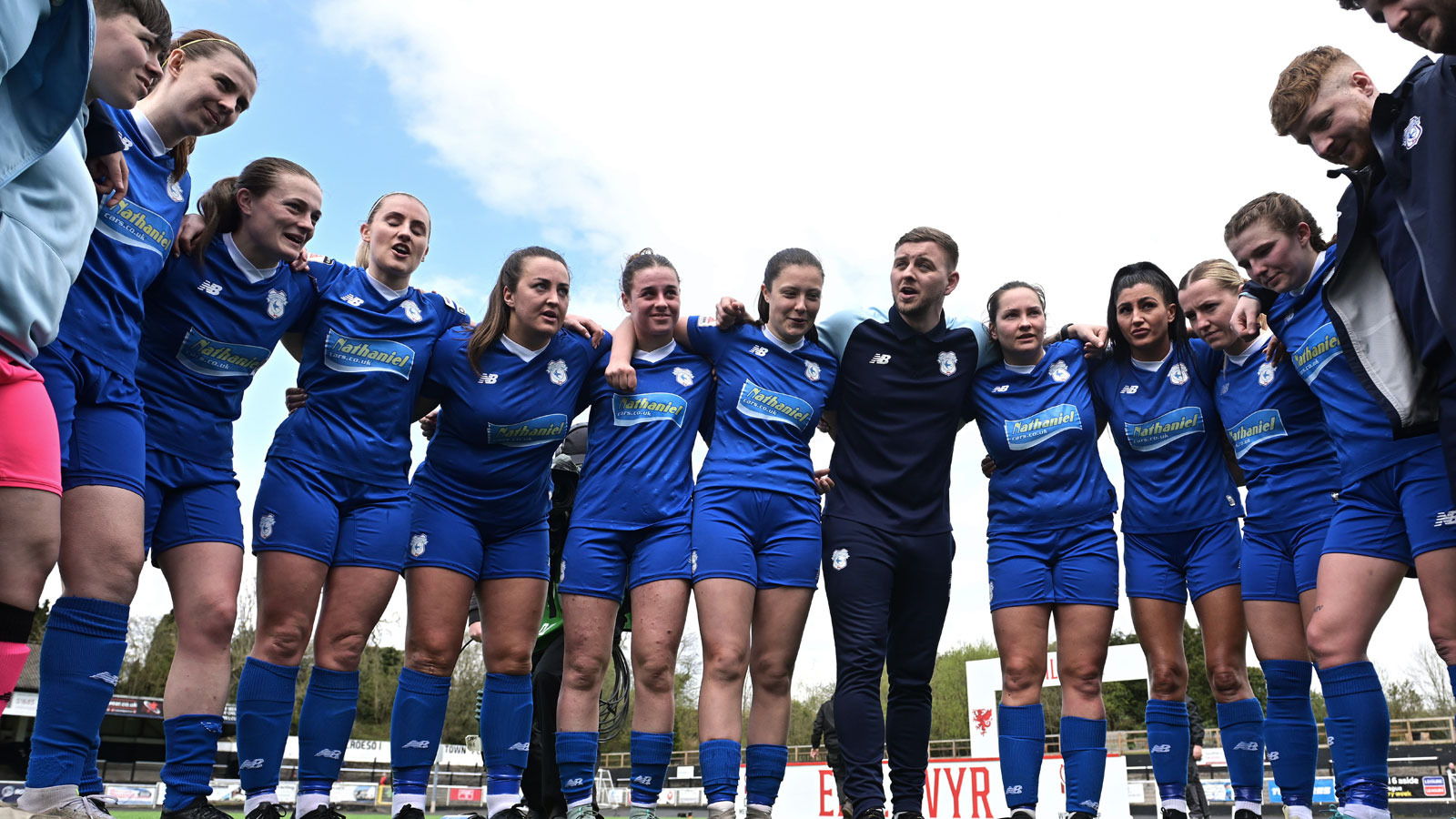 Speaking about this new development, Iain Darbyshire, Head of Women's & Girls' Football at Cardiff City Football Club, said: "We are delighted to be able to offer semi-professional contracts to our full senior squad. This is a huge moment for the Women's game in Wales, and something that we can be massively proud of as a football club.
 
"We believe that our players deserve to be recognised and rewarded for their hard work and commitment over previous seasons, and this announcement is the first step in doing so. We are now training three times a week, regularly playing in front of large crowds and seeing significant increases in commercial revenue and it's only right the commitment from our players to perform at the top level is rewarded and recognised.
 
"I would like to thank our operational staff, the board, and club directors for their support in delivering these contracts, and a special thank you to Capital Law who have guided us on this process.
 
"The focus now turns to deciding our final squad for the upcoming UEFA Women's Champions League, where we will be aiming to represent Wales with pride, and the upcoming exciting 2023/24 Adran Premier campaign."
 
Our incredible sponsors have played a huge part in making this possible, with their vocal support, and desire to see the Women's game grow essential to what we do. We'd like to take this opportunity to thank Nathaniel Cars, Capital Law, Airtec Solutions, Castle Care, Vanaways, CMB Engineering, Blackfords, PMD Finance and Dragon Signs.