Cardiff City Stadium | Work complete as new pitch installed
Club News
16th June
Following several weeks of hard work at Cardiff City Stadium, this weekend will see the ground's newly-installed pitch be used for the first time.  Having developed and overseen the project, Cardiff City TV caught up with Grounds Manager Liam James, who discussed the process.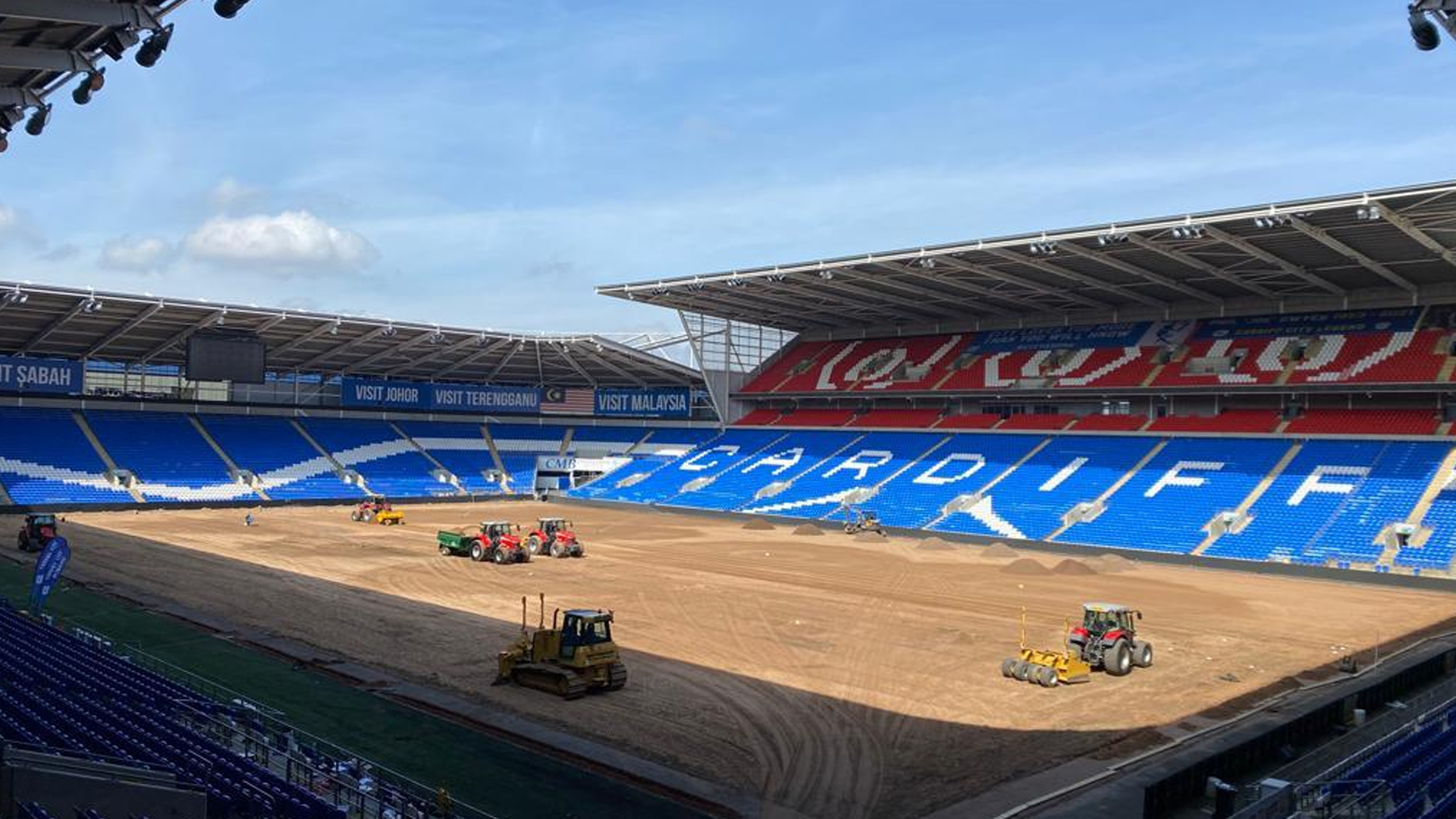 "We had a really tight turnaround," Liam began. "After the last game of the season here, we had Hewitt Sportsturf come in and strip the existing pitch out, taking around 1,000 tonnes of the previous base of sand for the turf.
"They then renewed all of the irrigation and brought in the new sand to get the levels right, adding new surroundings to the pitch as well, which includes both artificial grass and 4G turf.
"The pitch itself is 3% artificial, and it was brought in by a company called Grassmax Systems, who worked with Hewitt throughout the process. They've worked for a number of other clubs such as Paris Saint Germain and Leicester City.
"It's been a massive investment from the Club to install this new pitch. They say that it should last ten years, the last one was used for around 15. We did a good job on that last pitch, and if we have a similar duration of time on this new pitch as we expect, then the investment will have paid off."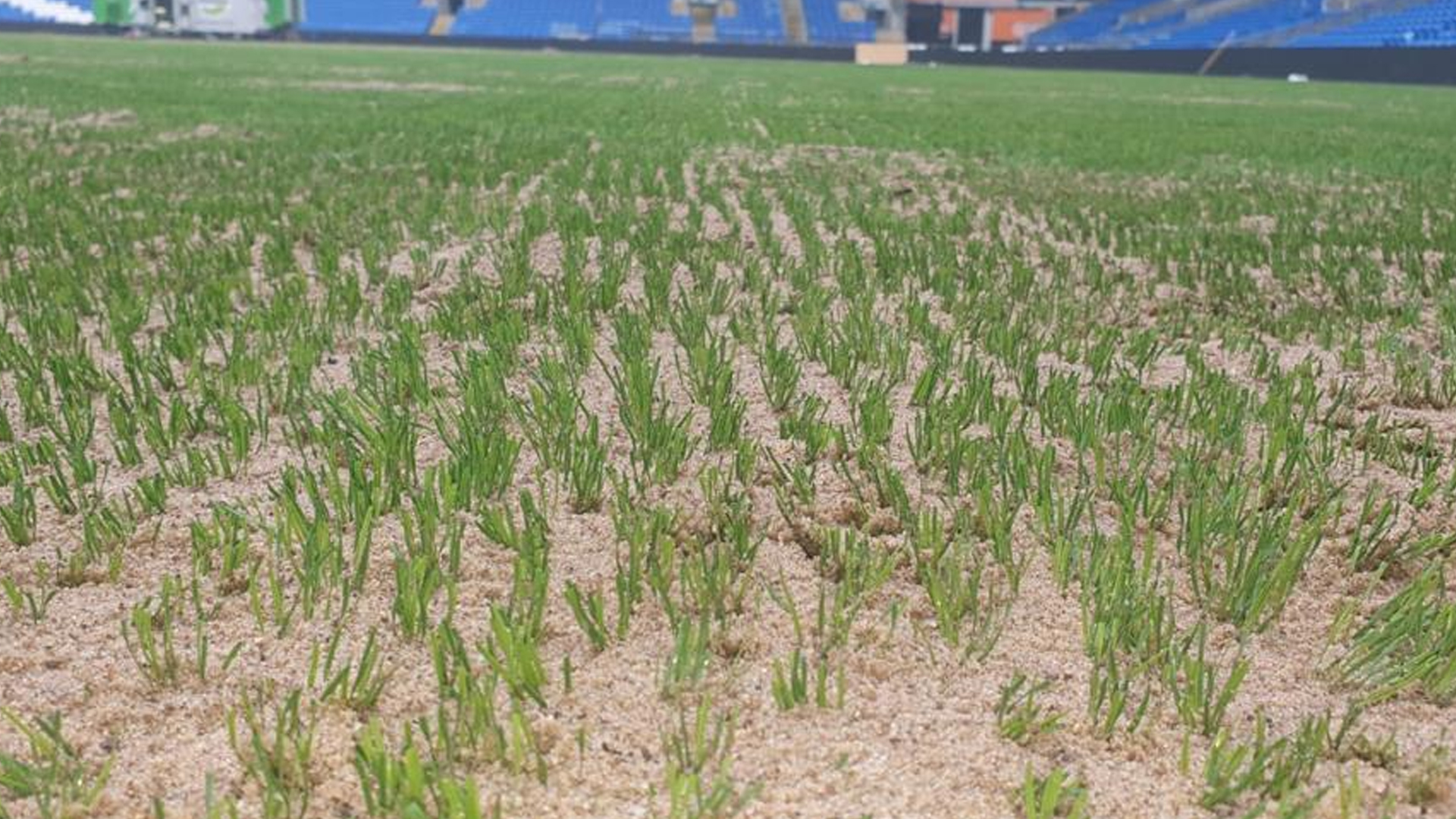 Continuing, Liam discussed the quick turnaround further, and expressed his delight with the finished product before the Wales Men's First Team set out to give the new pitch its first test on Friday night.
"We had five weeks to get everything in place and have the pitch ready to be played on. We had a four-week rebuild to start, and we were actually about four day ahead of schedule, which was great as it let the grass grow for that much longer. The pitch is five weeks old today, and we've got the first game on it tonight for Wales vs. Armenia.
"It's been great to get this over the line in the end. We have a lot of fixtures played here aside from just Cardiff City's First Team; of course Wales play here during the international breaks, but Haverfordwest have their upcoming Europa League fixtures here as well. It's used quite a lot, so getting the new pitch over the line was important."