City in Focus | Danielle Green's intense summer of preparation
Women
23rd August
Cardiff City Women are a fortnight away from competing in the UEFA Women's Champions League for the second time in the Club's history.
The Bluebirds are set to face FC Gintra on September 6th in Šiauliai, Lithuania.
In preparation for playing in Europe, City have had a busy pre-season schedule, taking on the likes of Wolverhampton Wanderers, Portsmouth and Tottenham Hotspur U21.
Wing-back Danielle Green explained how City's summer preparations have put the team in a good place ahead of their European adventure.
"Training has been really intense this summer," Danielle began. "I think that's what we've needed to prepare us for the Champions League. We've had a lot of games against difficult opposition and that's made us realise what we've needed to work on.
"Having the challenge of playing against teams in England has helped us massively. They're similar to the opposition that we're going to face in the Champions League because they're more physical than the teams in our league. It was definitely a good choice to play against those teams."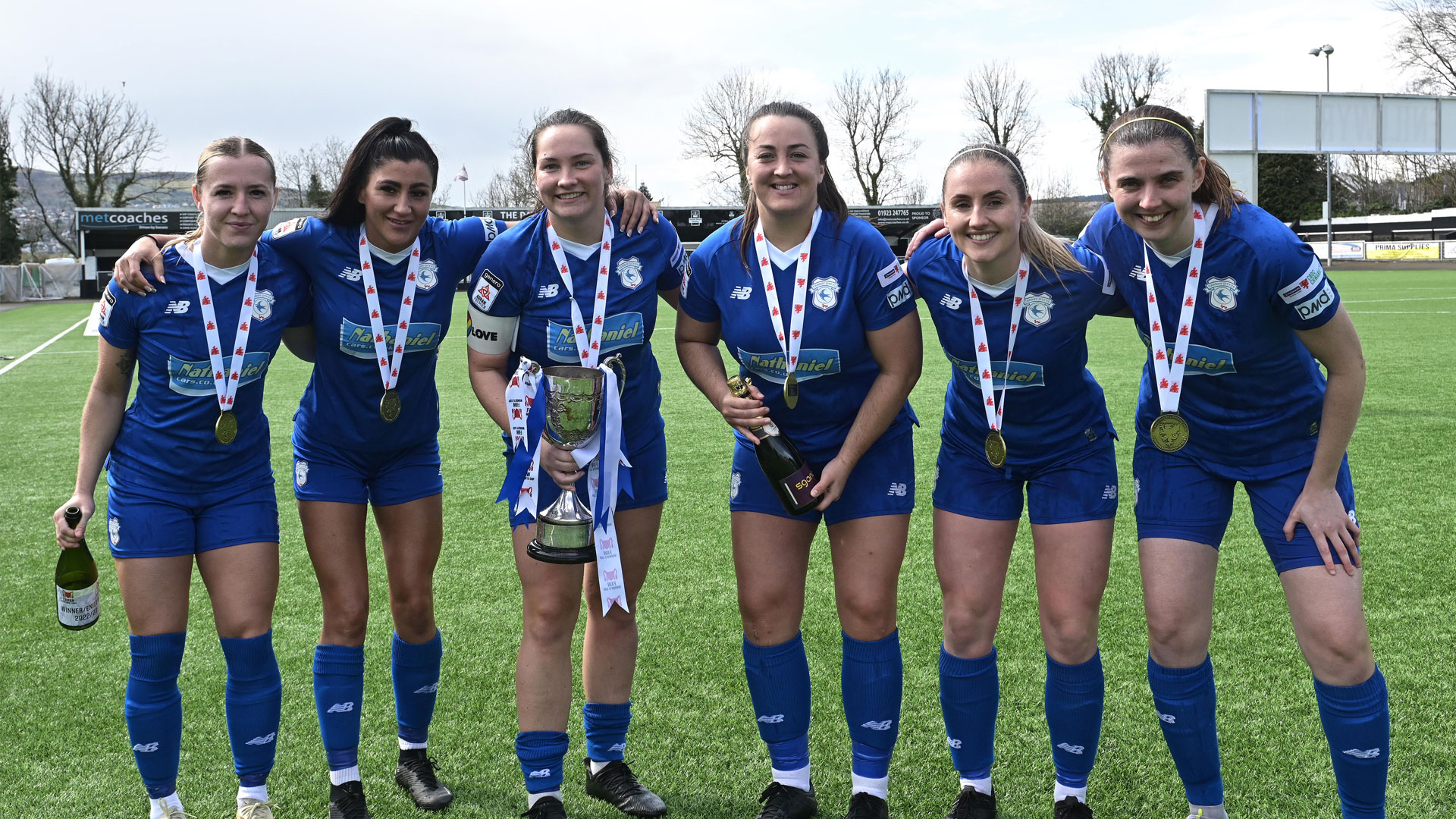 Head Coach Iain Darbyshire has acted quickly in the transfer market, bringing in six talented new players.
Midfielders Tija Richardson, Kelly Adams and Emma Beynon bring UEFA Women's Champions League experience having been crowned Adran Premier champions previously in their careers.
Goalkeeper Amelia Forkings has returned to the Club from Cardiff Metropolitan University, while Mackenzie Olden and Molly Kehoe are exciting young attackers.
Danielle continued: "We've lost a few players this summer, so we definitely needed to strengthen areas of our team. The players that we've signed have helped us massively and have settled in really well.
"Their experience of playing in the Champions League helps. They've already had conversations with us about what to expect. That is another part of how we've prepared for the games in Lithuania.
"We're all on the same wavelength and are working towards the same goal together. There are no individual mindsets, it's all team-based and what we want to achieve as one.
"That's the way we want to be and we know that's how we can strive forward together and be successful."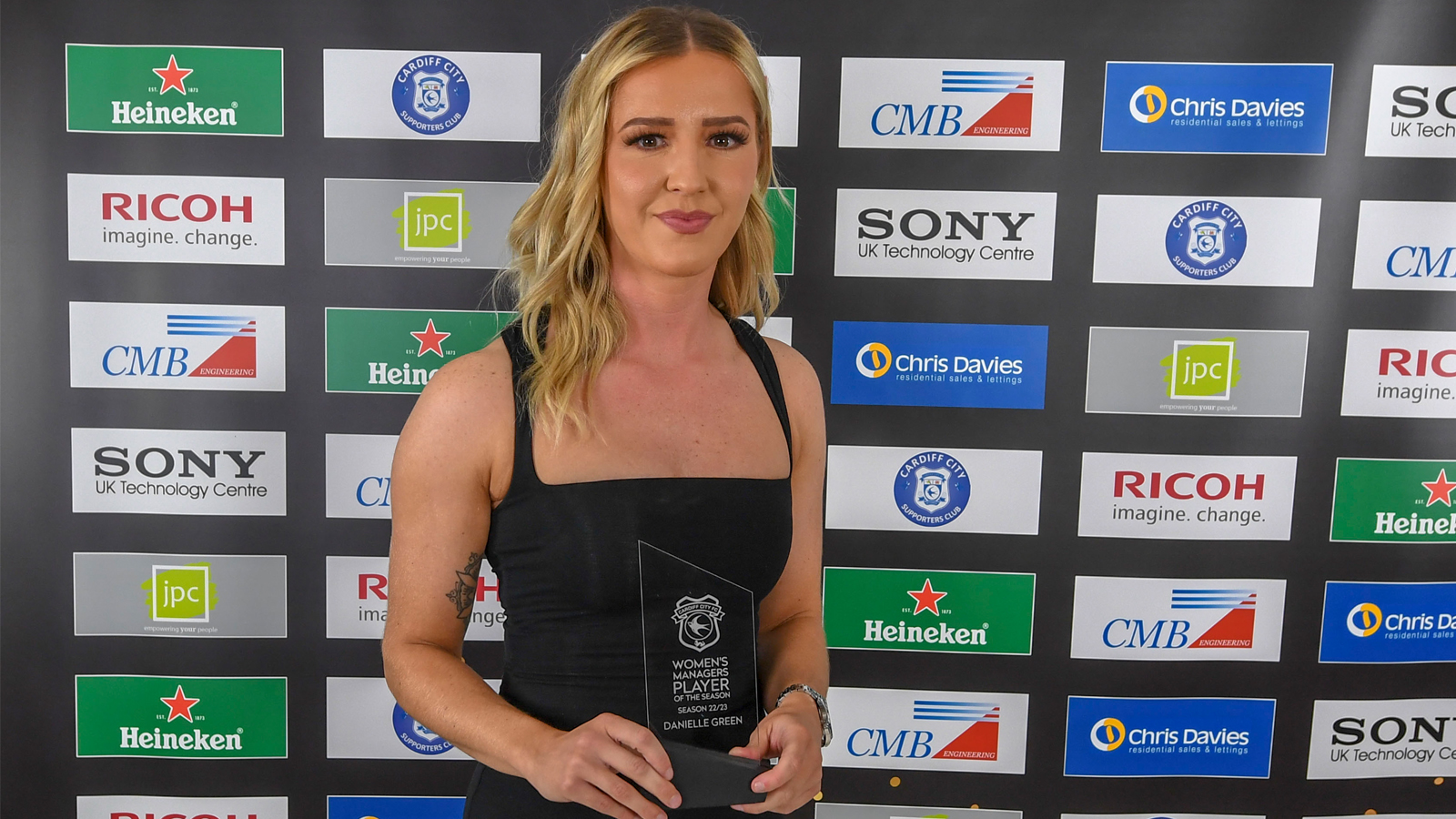 Danielle has been a fantastic servant to the Bluebirds and is part of a strong core of players who have represented the Club for a number of years.
Having switched to a wing-back role at the start of last season, she went on to be named as City Women's Player of the Season.
A remarkable campaign, which culminated in Adran Premier and FAW Women's Cup success, has earned the right for Danielle and her teammates to compete in Europe.
"I'm really excited," Danielle added. "When they first played in the Champions League, I was in the development squad at the time, so I didn't go away and have that experience. It's an amazing opportunity and something that you don't get to do often.
"It's something that the more experienced players have been striving towards for a long time. Playing in the Champions League was the end goal. We've worked hard for it over the last few years and I know the girls are very excited.
"It's going to be surreal. I'll just try and take in the experience as much as I can and walking out for that first game will be a moment that we'll never forget."