City hosts Iftar Celebration at CCS
Community
20th April
During Ramadan, Cardiff City FC - in partnership with Show Racism the Red Card and Cardiff City FC Foundation - hosted an Iftar Celebration at Cardiff City Stadium. 
Cardiff City supporters of Islamic faith have been celebrating Ramadan – the ninth month in the Islamic calendar. Iftar is the evening meal enjoyed by Muslims, that ends the daily fast at sunset during the month of Ramadan. 
Over 200 people were in attendance in only the second event of its kind at Cardiff City Stadium. First Team Coach, Sol Bamba, and player, Ebou Adams, made special guest appearances, alongside a number of speakers from prominent organisations working to make positive change in our community. 
Everyone at the evening heard about the important work being carried out by Cardiff City FC Community Foundation, FAW, Welsh Syrian Society, EYST (Ethnic Minorities Youth Support Team), Iby from IBY (Inspired by You clothing), as well as the importance of faith and Ramadan itself for Sol and Ebou. 
Speaking about this important event, Chris Foot, Cardiff City FC Community Foundation's ED&I Lead, said: "It was wonderful to welcome so many people to Cardiff City Stadium for our second annual Iftar event. We at Cardiff City FC Community Foundation, working closely with the football club and our partners at Show Racism the Red Card were delighted to have Sol and Ebou in attendance to talk about their faith and experiences of observing Ramadan as professional footballers. We look forward to developing our links and continuing our dialogue with the local Islamic community throughout the years to come. Ramadan Mubarak!"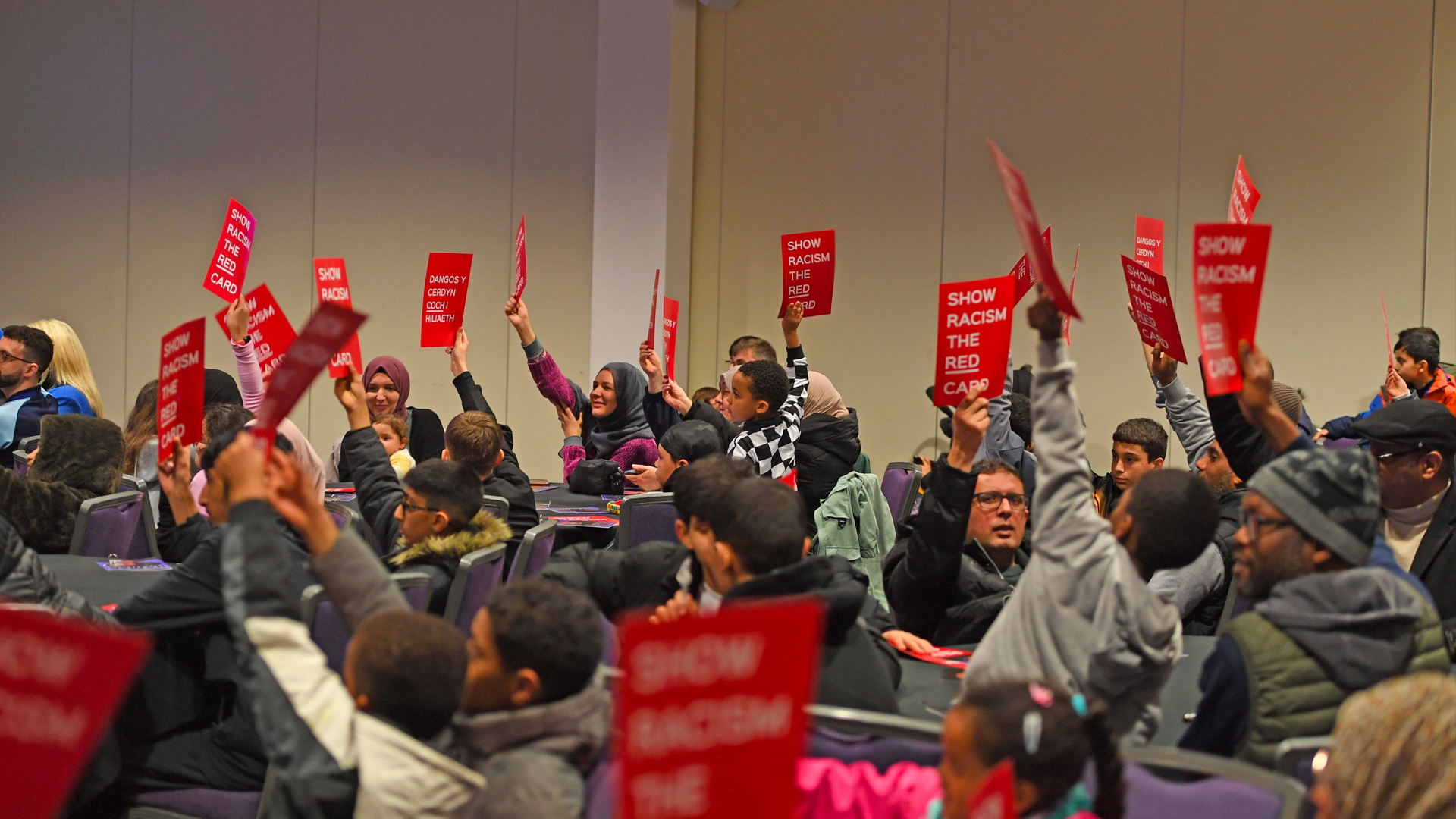 Dean Pymble, Show Racism the Red Card Wales, added: "The aim of the event was to bring communities together, learn more about the Ramadan and the religion of Islam but also provide a space where the attendees could understand the work being undertaken to create an anti-racist Wales by 2030. We heard from inspirational speakers that discussed lived experiences and their work within communities to create a space where everyone no matter of their background feels a sense of belonging. Highlighting the work Cardiff City Football Club and Cardiff City FC Community Foundation are doing with the support of Show Racism the Red Card to move forward on their anti-racist journey is essential to create the same sense of belonging at the football club. The power of sport is incredible to bring communities together and break down barriers. The aim is to create a club which is a reflection of the multi-cultural Wales we see."