City partner with Route Media
Commercial
22nd September
The Bluebirds are pleased to announce our partnership with media solutions & digital display specialists Route Media, who join us for the 2023/24 season.
The Cardiff-based company provides outdoor media solutions designed to raise profiles and drive interest. Their portfolio of digital out of home and mobile products work hard to reach target audiences using engaging and dynamic content across LED screens, digital vans, bikes or walking billboards, in areas such as roadside, rail, retail, airports and leisure.
Route works with clients across the UK in both the public and private sector, managing campaigns from consultation to implementation.
Pooling their expertise, Route use their customer-first, experience-driven approach to create campaigns that are simply unmissable, getting ads into hard to reach places; giving their clients' message the visibility it deserves.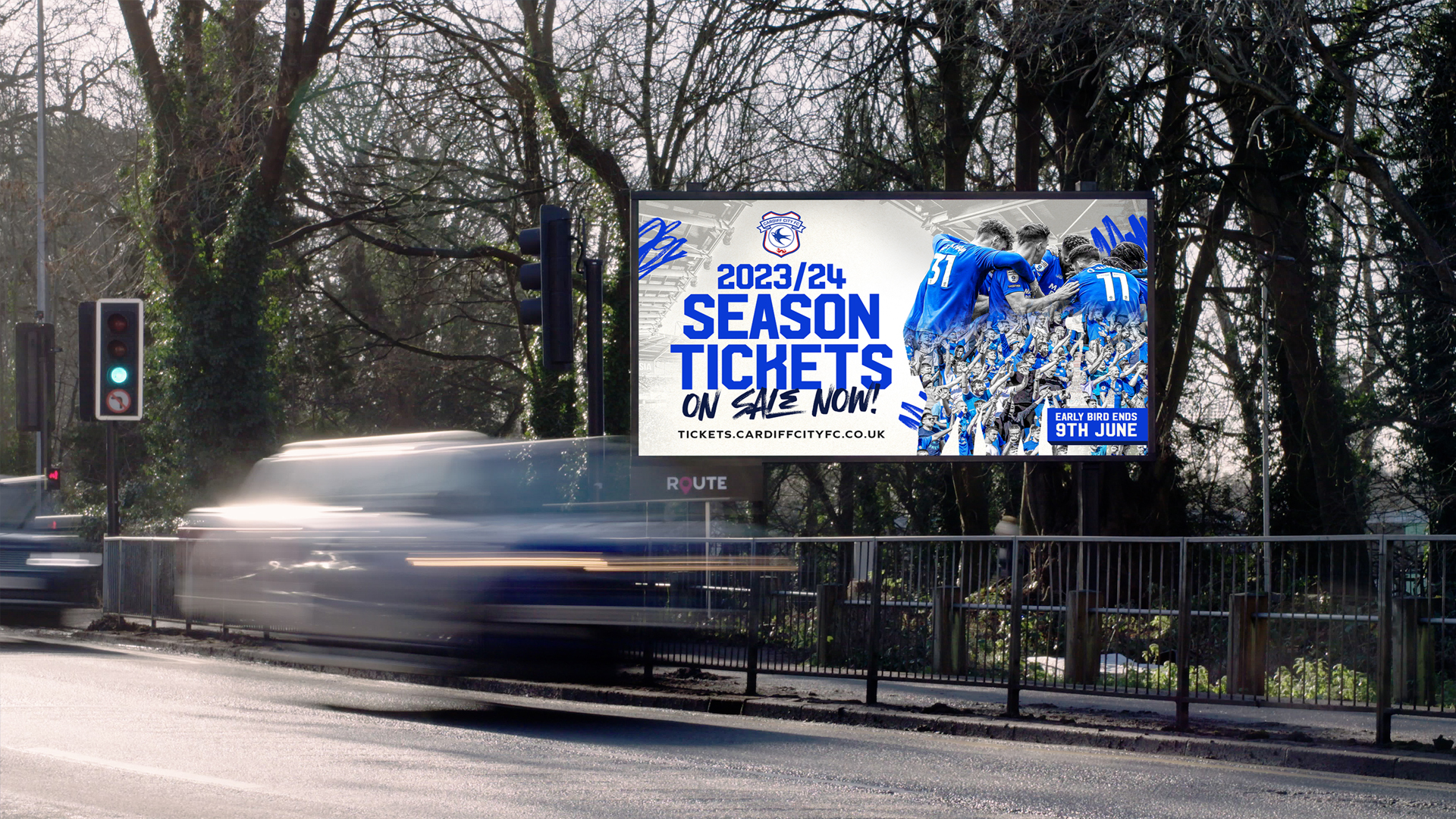 Commenting on the new partnership, Route Media's Sales and Marketing Director, Dean Jones, explained: "We are thrilled to announce our partnership with the renowned Cardiff City FC, for their 2023/24 season. This partnership allows us to effectively promote the club and build momentum ahead of their games, reaching fans spanning across Cardiff and beyond.
"After a huge win in the South Wales derby followed by another home win against Coventry City, it's an exciting time for the team and we're looking forward to supporting them."
James Bibby, Head of Commercial at Cardiff City FC, added: "Route Media join our group of partners at a very exciting time at the start of this new campaign. It is a pleasure to be working alongside a forward-thinking, Cardiff-based company that understands the modern advertising landscape, as well as the need for our continued engagement with supporters across the Welsh capital and its surrounding areas.
"We are delighted to welcome Route Media as a partner, and look forward to seeing the forward strides that are made together as the season progresses."