City vs. TNS Reaction | Eli King
Interviews
4th July
Eli King spoke to the press after the Bluebirds' 3-1 victory over The New Saints to continue the 2023/24 pre-season campaign.
The midfielder, who recently signed a new three-year contract at the Club, began by discussing new manager Erol Bulut's first few weeks in charge.
"It's positive," said Eli. "It's nice to get two wins and nice for me to get some minutes as well. You train hard and a lot for the first few weeks in preparation for a game to put things into practice and I think everyone has quite enjoyed getting their legs going as well as the things we've been working on.
"He's brought new ideas, like every gaffer does, the ways he wants to work. He's brought an intensity to training. It's been good. You can tell what we wants in the way his mannerisms are and the way he communicates clearly to us off the pitch, what he wants in terms of discipline and then on the pitch, we're starting to play as well, it's been good."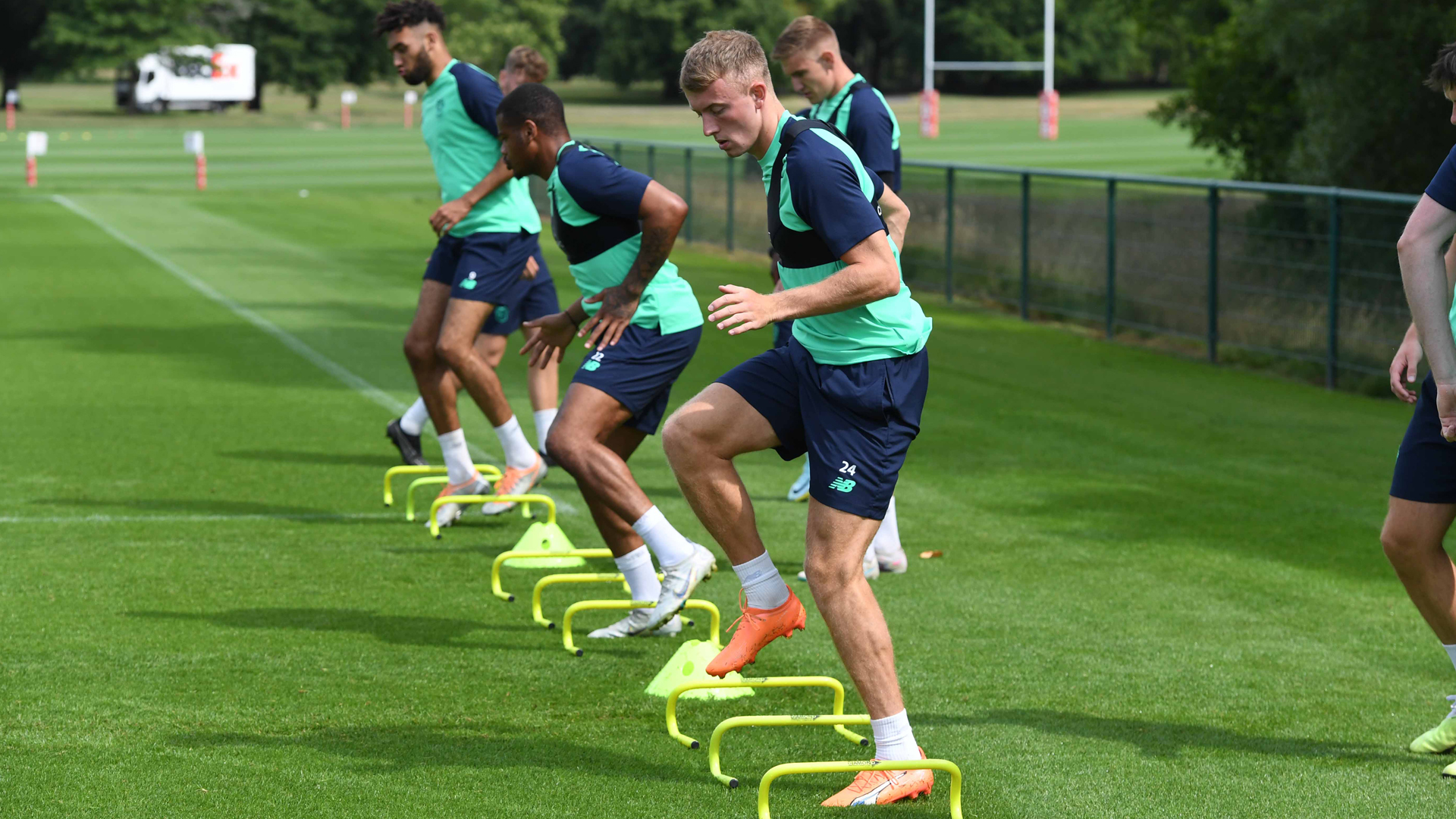 Eli continued by reflecting on his time with the League Two outfit: "I loved it. It was up and down. I suppose like any club's season would be, we did good and we did bad, had big wins and some losses, but I think the experience, as a whole, I learned a lot. Off the pitch, moving three hours away and having to be more independent, living away from family and friends, it was a good experience. I feel a lot better for it.
"The message now is to come in and compete, which was the plan anyway. I want to try and make a mark in training and see how pre-season goes. I'll try and influence the manager's decision and force myself into the team."
The midfielder concluded by praising teammates Rubin and Joel Colwill, who both made an impression in the second period: "He [Rubin] played against Denmark for Wales' U21s and you can tell that he's had a good season. He had his ups and downs last season, but he's got a brilliant mentality and being close with him, you can tell when someone is a professional and he is. I'm sure he'll be in good shape come the start of the season.
"I played with Joel probably for the first time last year in the U21s and he's a real quality player. He's young and vibrant, so hopefully, he can get his chance this year because he's a brilliant player."