Colwill post-Liverpool | We can be proud
Interviews
6th February
Rubin Colwill spoke to the press following the Bluebirds' exit from the Emirates FA Cup after a battling performance at Anfield.
The 19-year-old hammered home City's only goal, finishing from fellow Academy graduate Isaak Davies' pass.
"Even though we lost 3-1, everybody's full of confidence and can be proud of how we played," began Rubin. "We were really good in the first half with our shape and limiting them to chances, and we even could have had a penalty.
"After we conceded the goals, we picked it up a little bit and had a few chances on the break, but to score at Anfield with the fans in the background was unbelievable."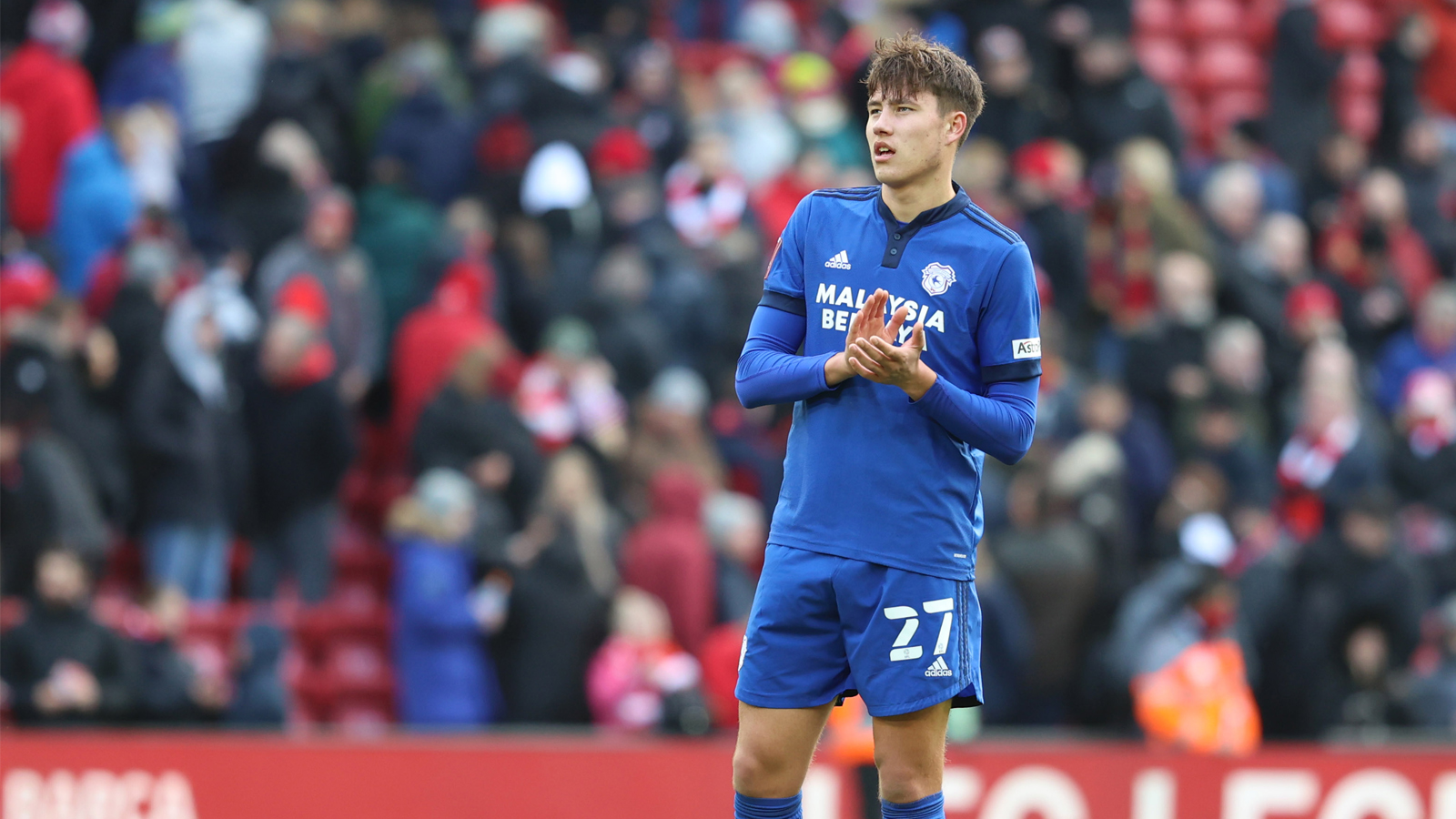 The attacker went on to describe his goal, before stating the team's determination going into Wednesday evening's Championship clash against Peterborough United.
"It's right up there - one of the best goals of my career so far." he continued. "I saw a miss pass from Firmino, pounced on it, played the ball wide to Isaak.
"I kept running forward, got it back and then just kept a cool head, putting it in the bottom corner.
"All I want to do is play well. I've just been keeping my head down and working hard, trying not to focus too much on the now and seeing the bigger picture.
"Hopefully we can pick up more form in the league and start climbing up the table."