Derby day memories
History
31st March
As we prepare for our next South Wales derby fixture, we asked some of our stars about their derby day memories.
Of course, there are many different ingredients that go into making a derby day special. We delve into all the key aspects that make the players tick ahead of these big fixtures.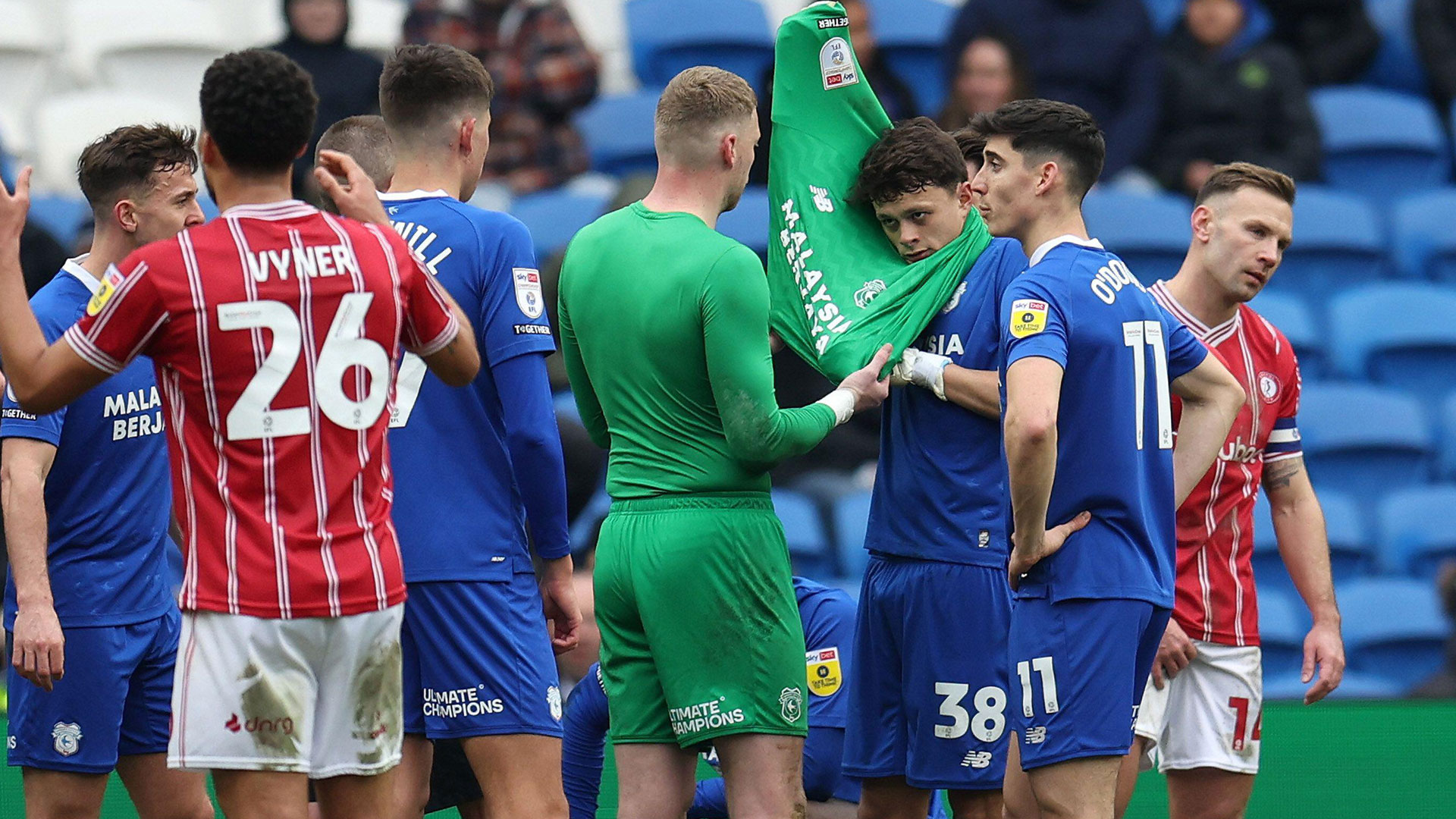 Arrival at the ground
It all starts when the players get to the ground, as Perry Ng found out. Perry's first involvement in a derby day for City was against Bristol City in February 2021, and he recalls the lovely welcome he had from the Robins fans as the team arrived at Ashton Gate.
"The best feeling was when we went to their place, their fans gave us stick in the car park, so it was nice to beat them, I loved it."
The dynamic defender would continue his good run in the Severnside derby a few weeks ago as Sabri Lamouchi's side won 2-0, a day that the players and fans thoroughly enjoyed.
"The atmosphere was amazing; we hadn't won a derby in a while so that was a standout moment for me."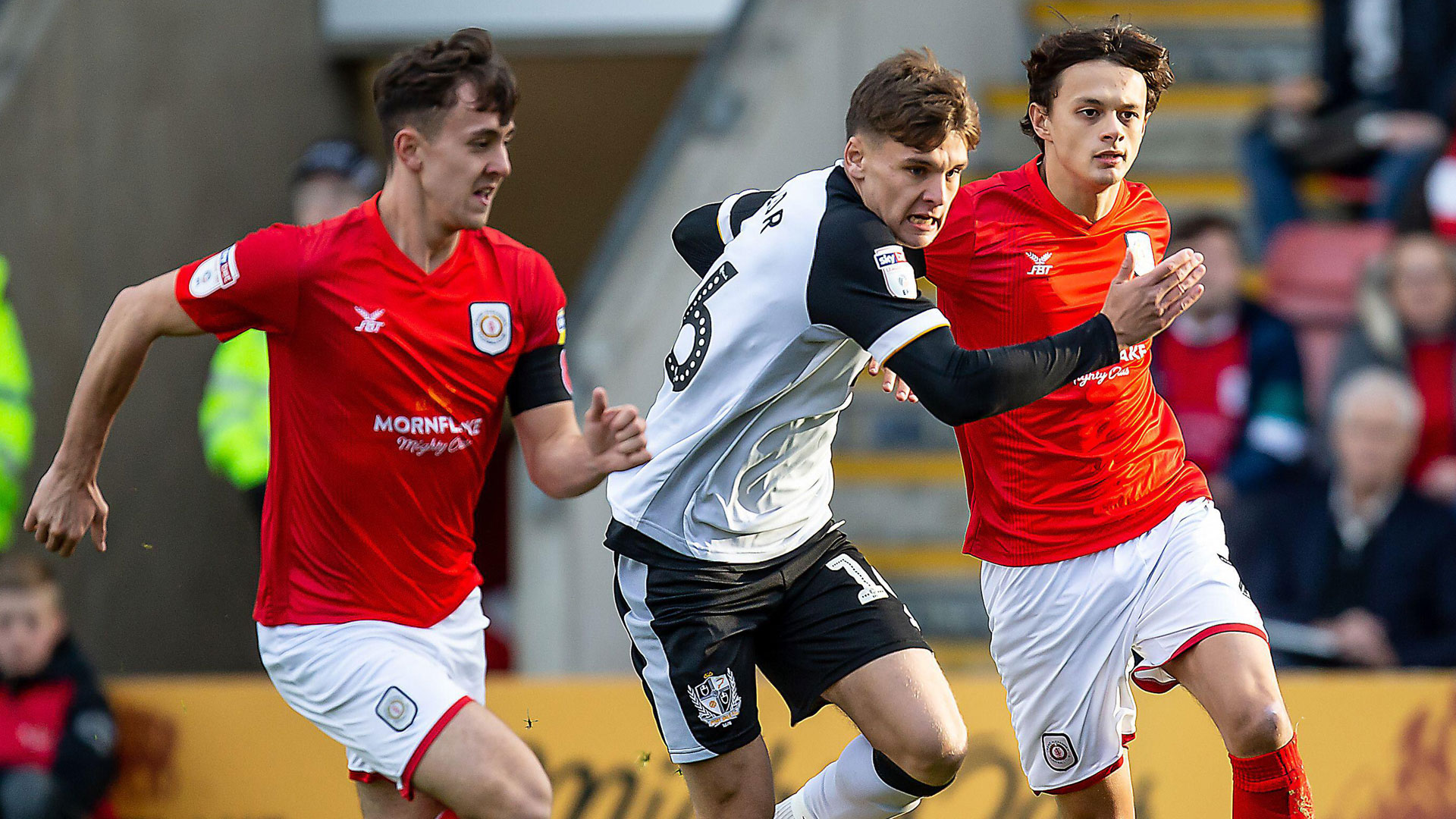 Family and Friends
It is normal on derby day to have family and friends who sit on either side of the divide. Ryan Wintle discovered this when he was playing for Crewe Alexandra. Hailing from Newcastle-under-Lyme, on the outskirts of Stoke-on-Trent, Wintle faced off against the Railwaymen's biggest rivals, Port Vale, in League Two in 2018.
"Port Vale sold out the away end that day and all my mates were in the away end because that's where I'm from!"
While Crewe scored a 90th minute equaliser to draw that game, Wintle still came away with the last laugh, to the chagrin of his friends and family.
"Even though we drew 2-2 I scored the first goal, so it was a big moment for me, and I got in a lot of trouble that night."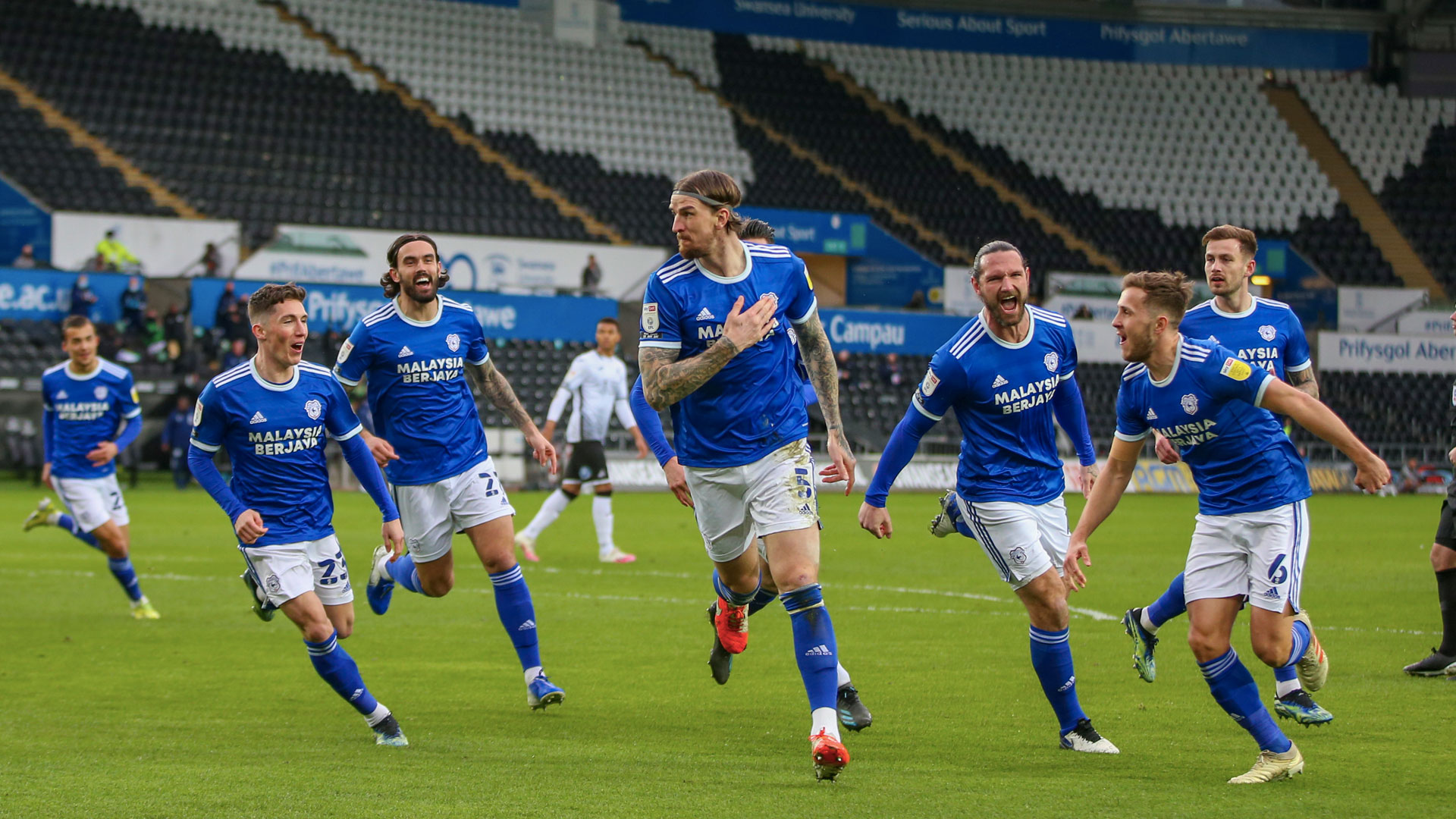 Revenge
There is no better way of setting the record straight against your bitter rivals than beating them on your own patch, and that's one of the motivations spurring on Sheyi Ojo after the Swans got the better of the Bluebirds last time out.
"They did a job on us earlier in the season with us being down to ten men early on, so we want one back on them."
Ojo was however part of the last City squad to beat Swansea, and while there were no fans at the Liberty Stadium that day, it was still a day full of celebration for the squad.
"It was a tight game. I remember it was a throw-in to us and the ball bounced around the box and Aden Flint scored the goal. We sat off and defended for the last ten minutes and it was scary, but we got the three points."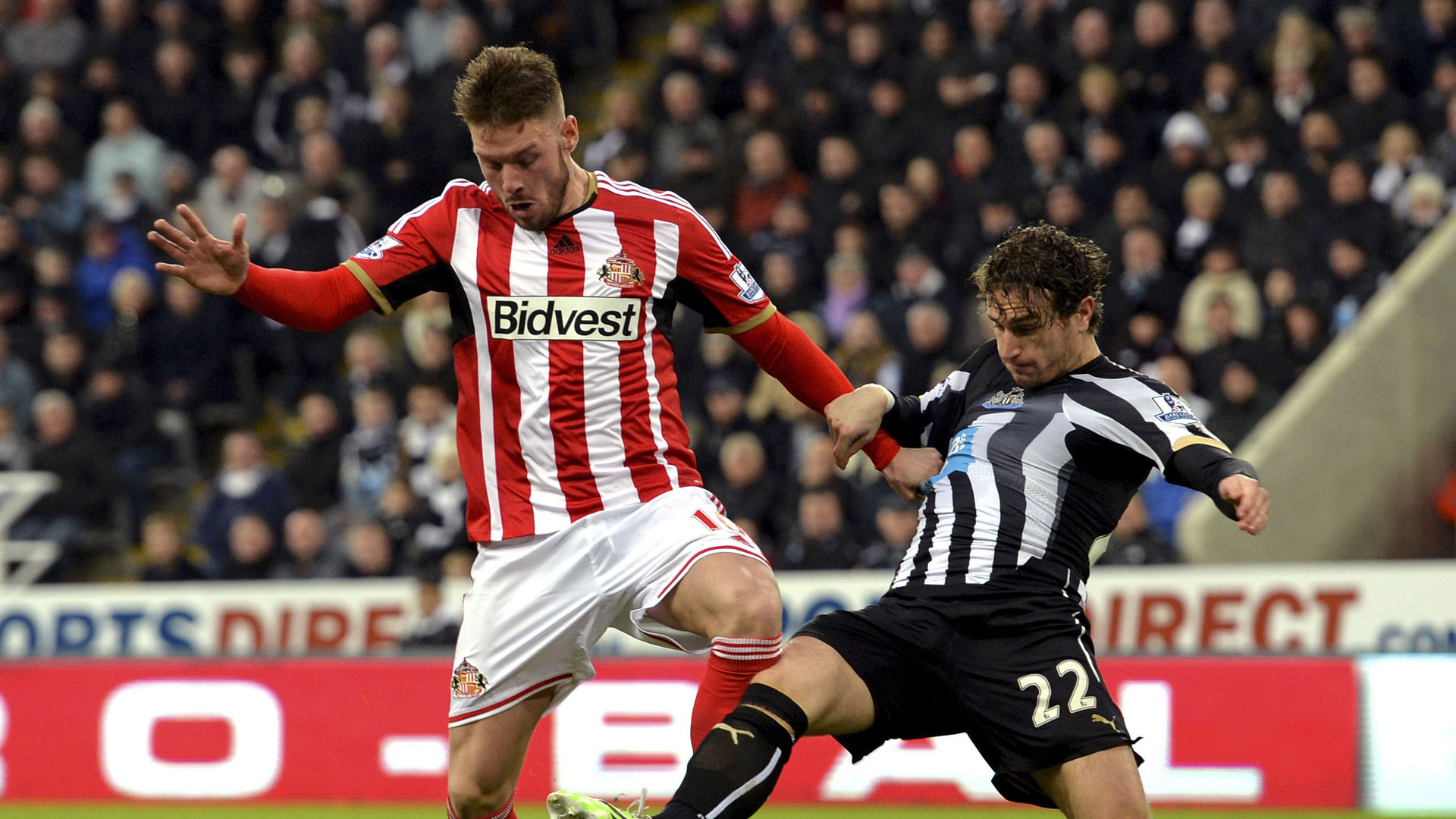 Emotions in check
With the noise of the crowd and the hype turned up to the max in the stadium, it is easy for a player to get overwhelmed with the occasion, and it's important that players remain calm and keep their heads, according to Connor Wickham.
Wickham's first piece of derby action came in the victory against Bristol City at the beginning of March, and keeping emotions in check is a big reason as to why we came away with the win.
"For us as players, it's important not to let emotions take over, not get emotionally involved in a game and not take it personally, to a degree. At the end of the day, as big as it is playing Bristol City, it's the same three points and you have more chance of getting them with all of you out there."
Celebrating his 30th birthday today, Wickham has already played in some of the biggest derbies in English football and has fond memories of one in particular.
"When I was at Sunderland, Newcastle was obviously the main rival, and that was the best game by far I've played in. The atmosphere was incredible and those games are really enjoyable, and we never lost to them in my time there."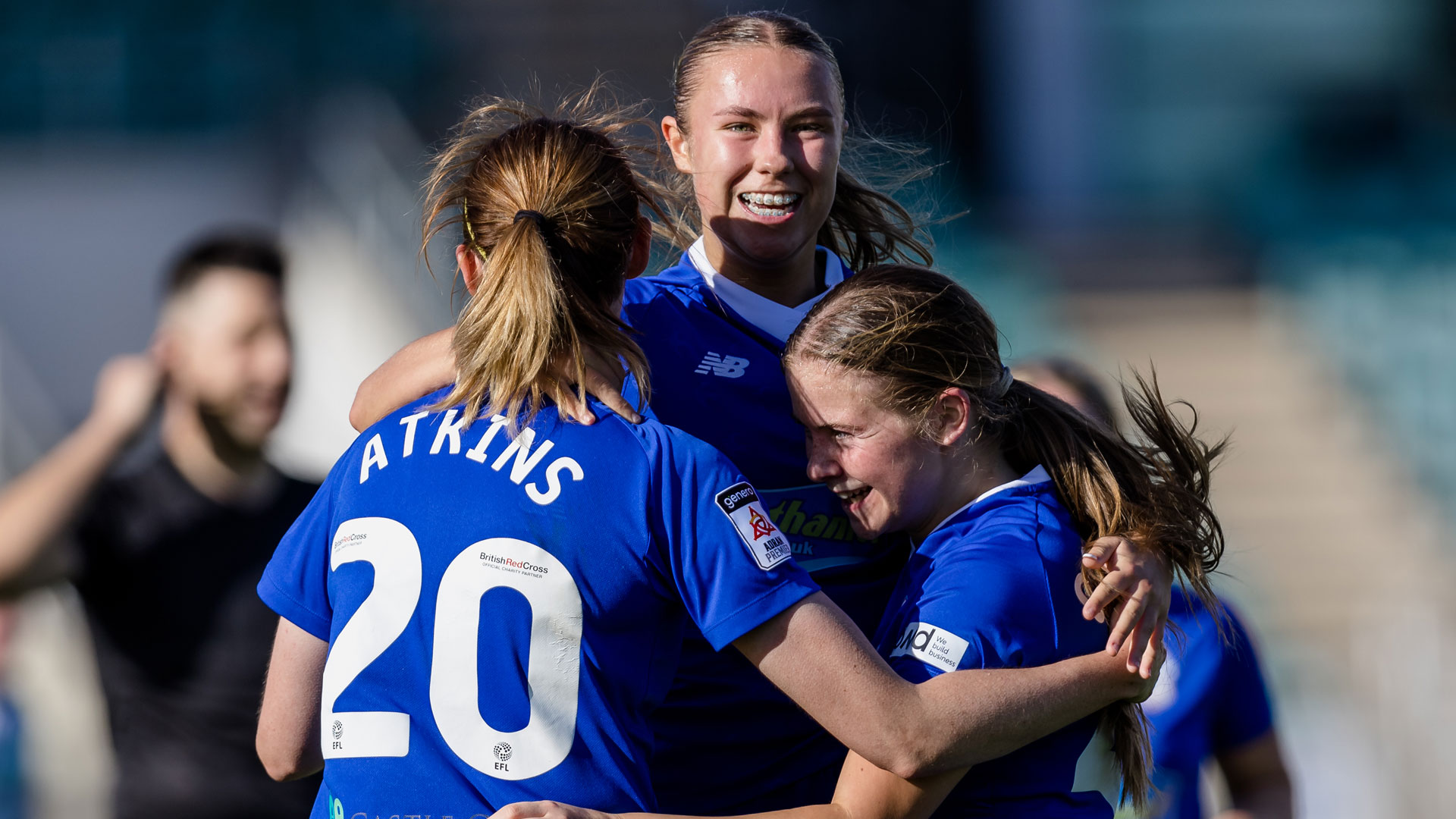 Confidence
As the game goes along and you're in a strong position, confidence in the team and players grows, as Eliza Collie found out when the Bluebirds faced off against Cardiff Met a few weeks ago.
"Scoring four in our 9-0 win over Cardiff Met the other week was an amazing moment for me. It felt great to be able to help the team in a win, and also it was a good reaction to losing to them in the final a week before."
The 9-0 win for Iain Darbyshire's side put them in an excellent position to go on and win the Adran Premier last weekend, and Collie is reaping the rewards of a big win against a fierce rival.
"It was an amazing feeling. I know that scoring for the team to help them win is a massive boost for confidence going into our next games."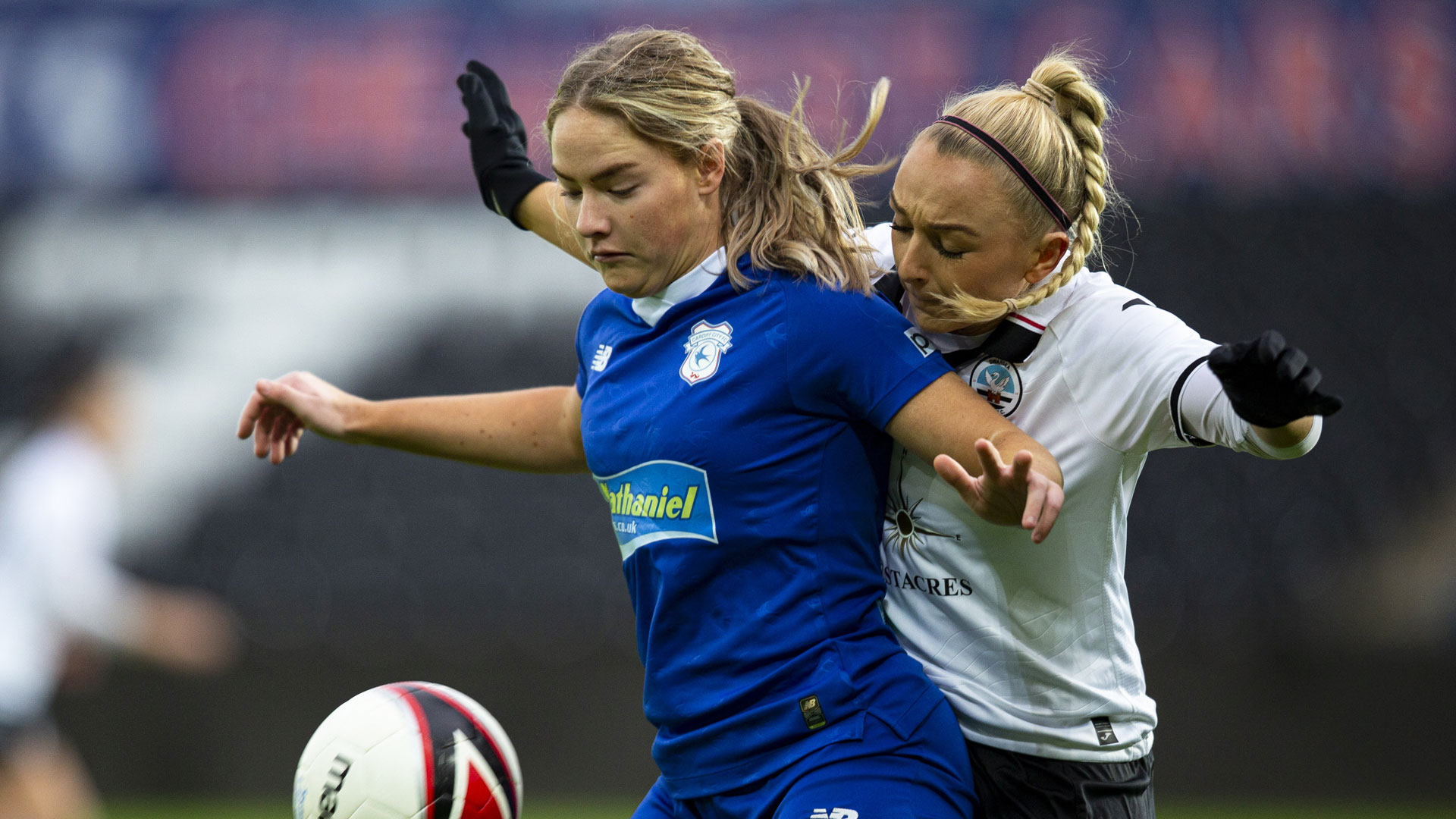 Last minute scenes
There are many ways to make memories in a derby game, and a last-minute goal makes things even sweeter, as the likes of Ross McCormack and Michael Chopra discovered with their last gasp goals. You can add Pheobie Poole's name to that list too.
The prolific striker scored a 97th minute equaliser against Swansea earlier this season, and it sparked wild celebrations in Llandarcy.
"Scoring a late equaliser against them was absolutely incredible. To be 2-1 down so late on and coming back to draw the game and not losing to them this season was brilliant."
Without a doubt, when all these ingredients come together on Saturday, it promises to be another special derby day afternoon for all the Bluebirds in attendance and around the world.