EFL Week of Action 2022
Community
4th April
From 4-8 April, the EFL will launch its first ever Week of Action.
All 72 Clubs and Club Community Organisations will showcase activity with EFL players and managers joining participants across England and Wales.
Cardiff City FC players will attend community activities led by Cardiff City FC Community Foundation:
Eli King and George Ratcliffe visit a primary school P.E session in Hawthorn Primary School – encouraging pupils to live healthier, more active lives.
Isaak Davies and Sam Bowen visit a youth outreach project in Barry – providing free football sessions and personal development opportunities in a safe environment.
Using the appeal of Cardiff City FC to change lives, the Cardiff City FC Community Foundation invested over £1.4 million in local communities in 2021.
More than 20,000 people engaged with education, wellbeing and community safety activities provided by the Cardiff City Foundation.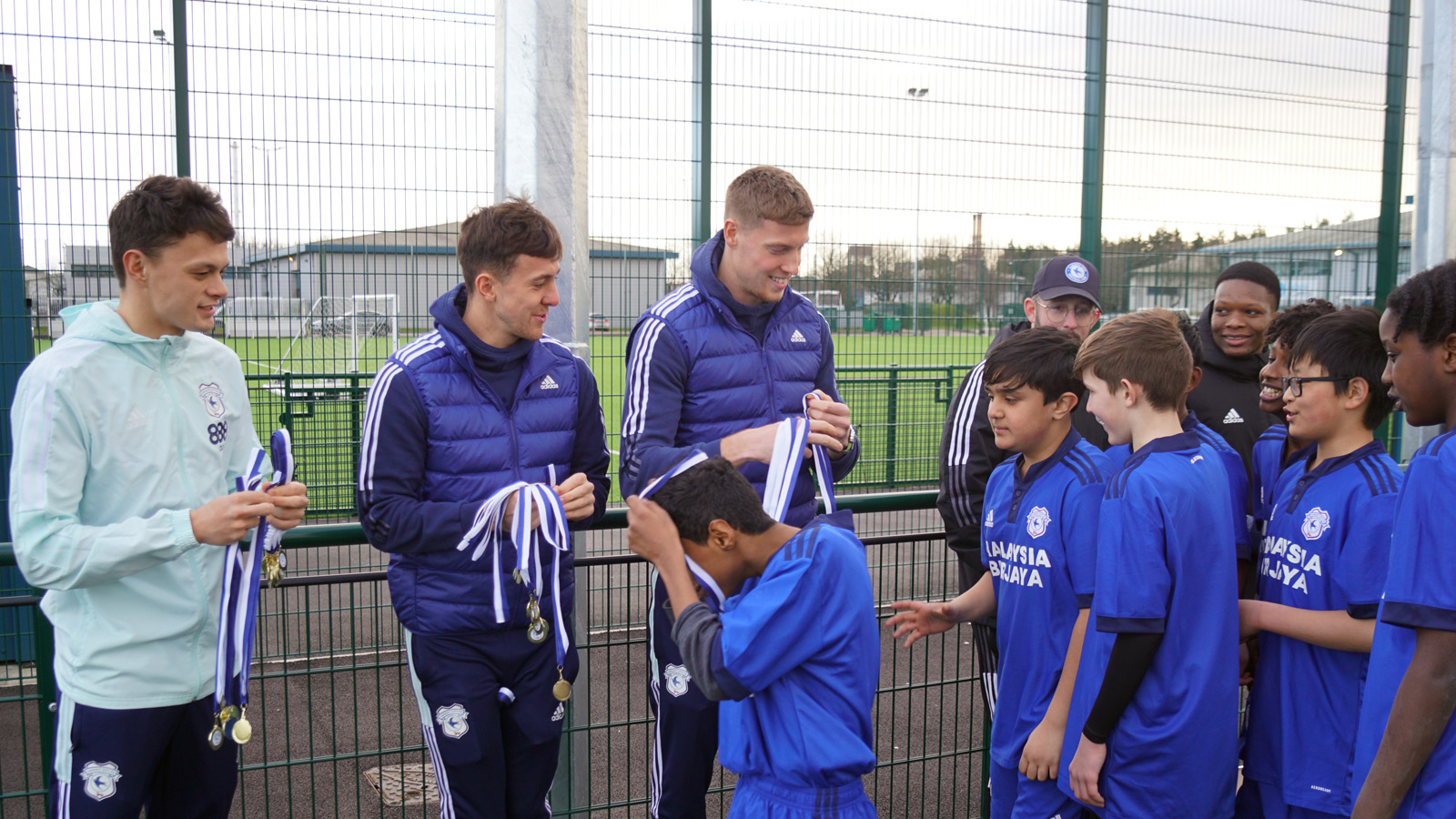 Foundation Director, Gavin Hawkey, said:
"Football inspires hope, passion and a sense of belonging. Using football as an engagement tool we provide opportunities for thousands of people each year.
The EFL Week of Action is an opportunity for us to celebrate this invaluable work and demonstrate the difference we make to Cardiff City communities."       
As part of the celebrations, midfielder Will Vaulks and Cardiff City FC Women's midfielder Seren Watkins have also been recognised as the Community Champions for 2021/22 by the Professional Footballer's Association.
Awarded for showing a passion and commitment to community work, both players have been highlighted as influential role-models by Cardiff City FC Foundation participants.
Find out more about the work that Cardiff City FC Foundation carry out by reading their latest impact report here.