Hoilett pre-Millwall | We all need to play our part
Interviews
19th November
City winger Junior Hoilett held a press conference ahead of City's trip to the Den on Saturday.
With the November international break now at an end, Junior shared his experiences following two weeks of further training with the Bluebirds.
"We've had some good training sessions during the international break," Hoilett began. "We can't wait to get back out there and hopefully get some wins under our belt with some crucial games coming up.
"We've got a heavy schedule ahead of us, and it will be tough for the guys coming back from playing during the break. We've got to all play our part and get the results we need to push forwards.
"From training over the last two weeks we've got positivity going into the games ahead."
With the two week break giving the Bluebirds some time to reflect on recent performances, Junior now eagerly eyes the fixtures ahead, beginning with Saturday's meeting with Millwall.
He continued: "Before the break we played well against Bristol City and we were unlucky not to get the win.
"The boys have been training hard in the last few weeks to rectify the results from the last game, with the aim to go out there and get the result. I can't wait for the next game.
"We're out on the pitch playing well and creating chances, it's about finding that final part and putting the ball in the back of the net."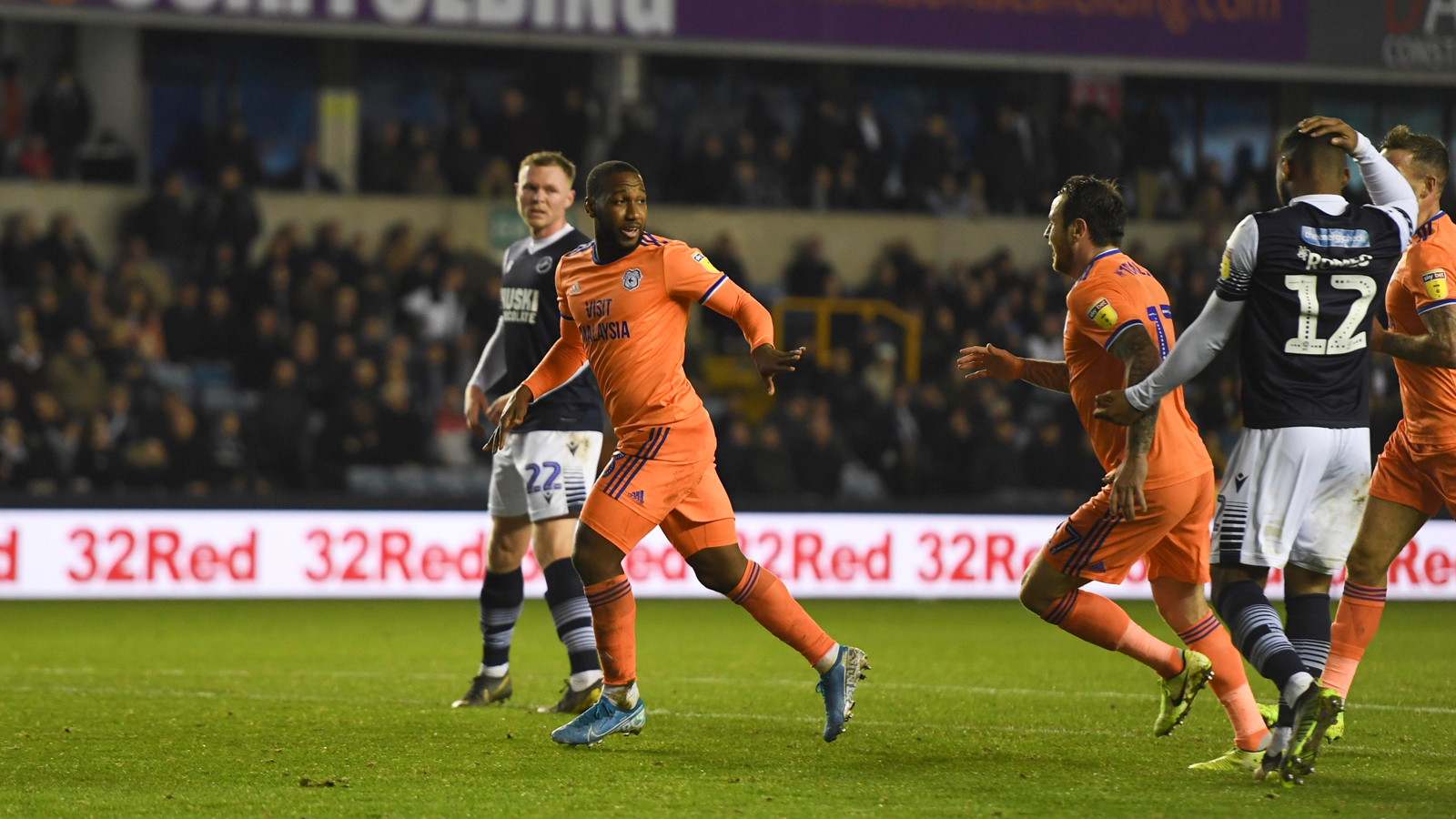 As for Junior's own record, both of his two most recent trips to The Den have resulted in City's number 33 scoring for the Bluebirds. Ahead of this return fixture, Hoilett relishes the opportunity to strike a third time.
"The last two outings I've played there I managed to find the back of the net," he elaborated. "So it's one that I'd like to go out there and get another goal of course.
"It's one that I'd love to get another goal, but for me to get the win is more important, no matter who scores.
"I'd love to get another goal, but as long as we get the three points then I'm happy!"