Loan Update | Ratcliffe at Barry
Academy
14th November
Goalkeeper George Ratcliffe has enjoyed a solid start to his first exposure of first-team football at Barry Town United – with Gavin Chesterfield's side currently 2nd place in the Cymru Premier League. Ratcliffe has received a number of plaudits for his consistent performances, recording four clean sheets in eight games so far.
"I'm loving it at Barry to be honest," George began." I played for our U18 side last year, but as soon as I was offered my pro contract, I knew that I wanted to go out on loan and play first-team football.
"I feel like the difference between the U23 side and playing first-team football at Barry is massive. Technically, it is probably quite similar, but the physical side of the game is extremely important, and the main thing is getting three points from a game.
"So, even if you don't play well and you get the three points - then it's a job done. I can imagine this is quite similar to what you'd experience if you were in the first team at Cardiff City, so the environment that I'm in is only beneficial to my development.
"I think I've performed pretty well for the side. I kept my place in the side early on. I've kept a few clean sheets which has been pleasing, and I think that my performances have been pretty consistent overall.
"I'm around a lot of more experienced players than I would be in the U18 and U23 sides, and I find that the experience from the players helps a lot. Quite often, they know a lot more about the game than you do, and you don't realise that at first, but then after a while you do – their knowledge of the game is vital."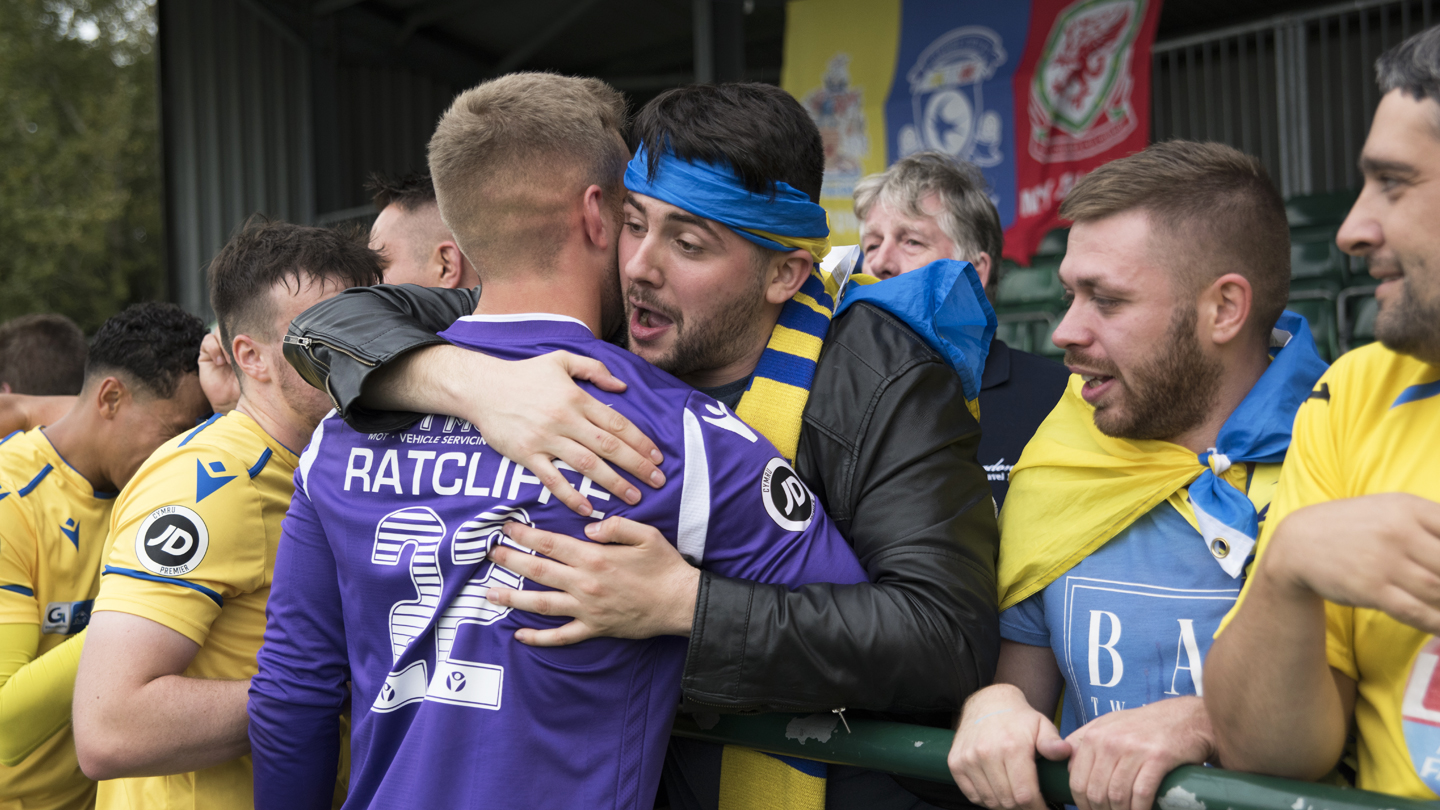 Ratcliffe then went on to praise the fans at Jenner Park, adding: "The fans at Barry are amazing. They're the best fans in the league without a doubt. If you want to make it in the pro game, you have to deal with pressure and expectation."
As a result of his stellar performances for the Linnets, George Ratcliffe was called up for Paul Bodin's Wales U21 side on a number of occasions, registering three caps to date. Ratcliffe could add to that total over the international break, as he was named in the squad to face Bosnia and Herzegovina.
"I'm one of the younger players in the squad, so it's more of a physical test for me to play in the U21 squad, as I still could have a few years left in the set-up. In all honesty, I think that playing first-team football got me my place in the squad.
"I'm hopeful that we can do well in our upcoming games."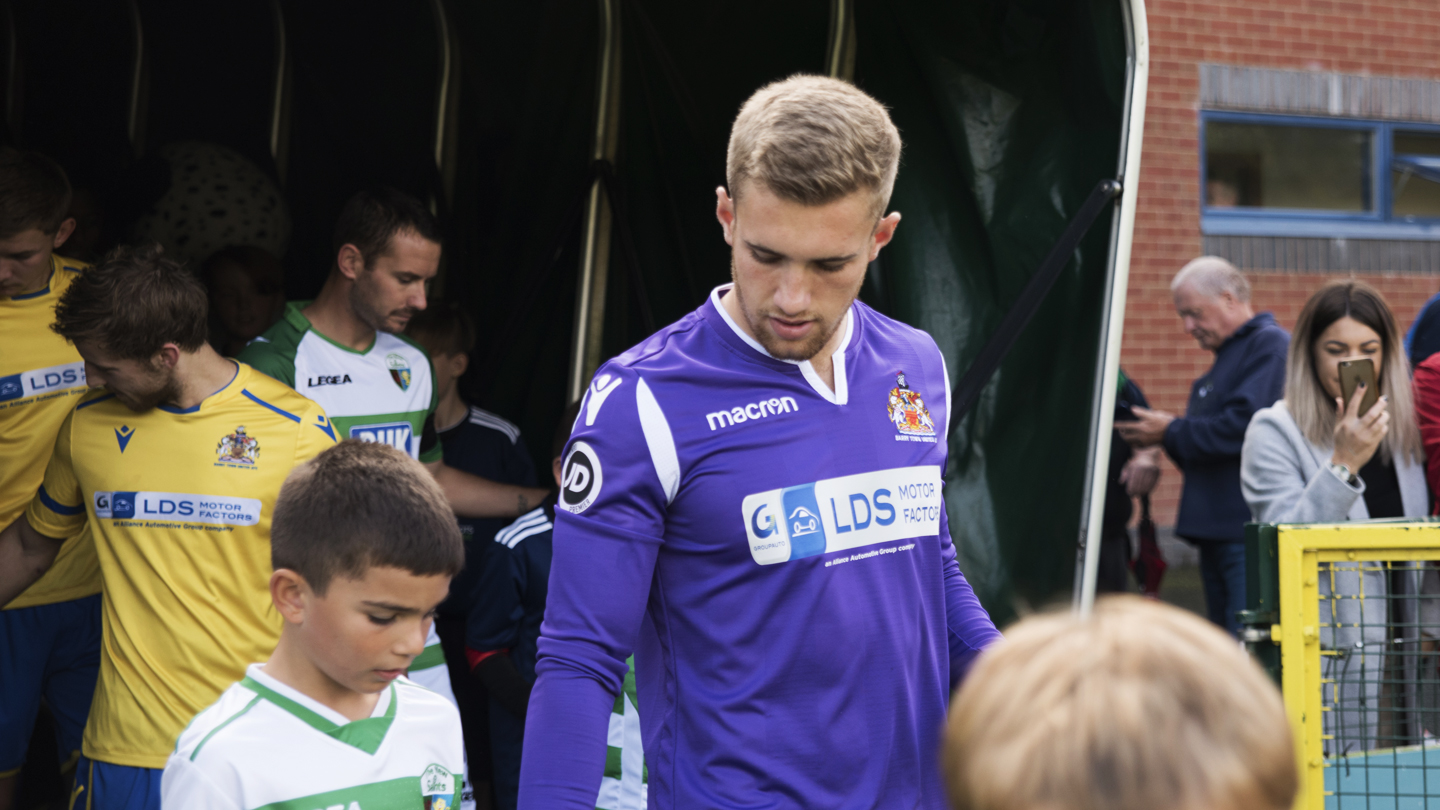 The Academy has provided Ratcliffe with a support network throughout his time on loan, and the 'keeper praised the Academy for the support he has been provided with.
"The academy has given me massive support. They've helped us all with our individual plans every week - we give them feedback as well, so we know what we need and don't.
"We have our own personal coach that is there for us to talk to regarding our loan. We look through our games for them and they do everything they can to help us. The involvement you have with the academy despite being on loan is massive. Obviously, you're not just a part-time footballer at Barry Town United, you're a full-time footballer at Cardiff City.
"Your objective is to end up in the Cardiff City first team – so going out on loan is a good experience. You want to develop and progress, but I feel that where I'm at right now is good."
Article: Will Pritchard
Images: Rhys Skinner