Match Preview | Cardiff City FC Women vs. Cardiff Met
Women
24th March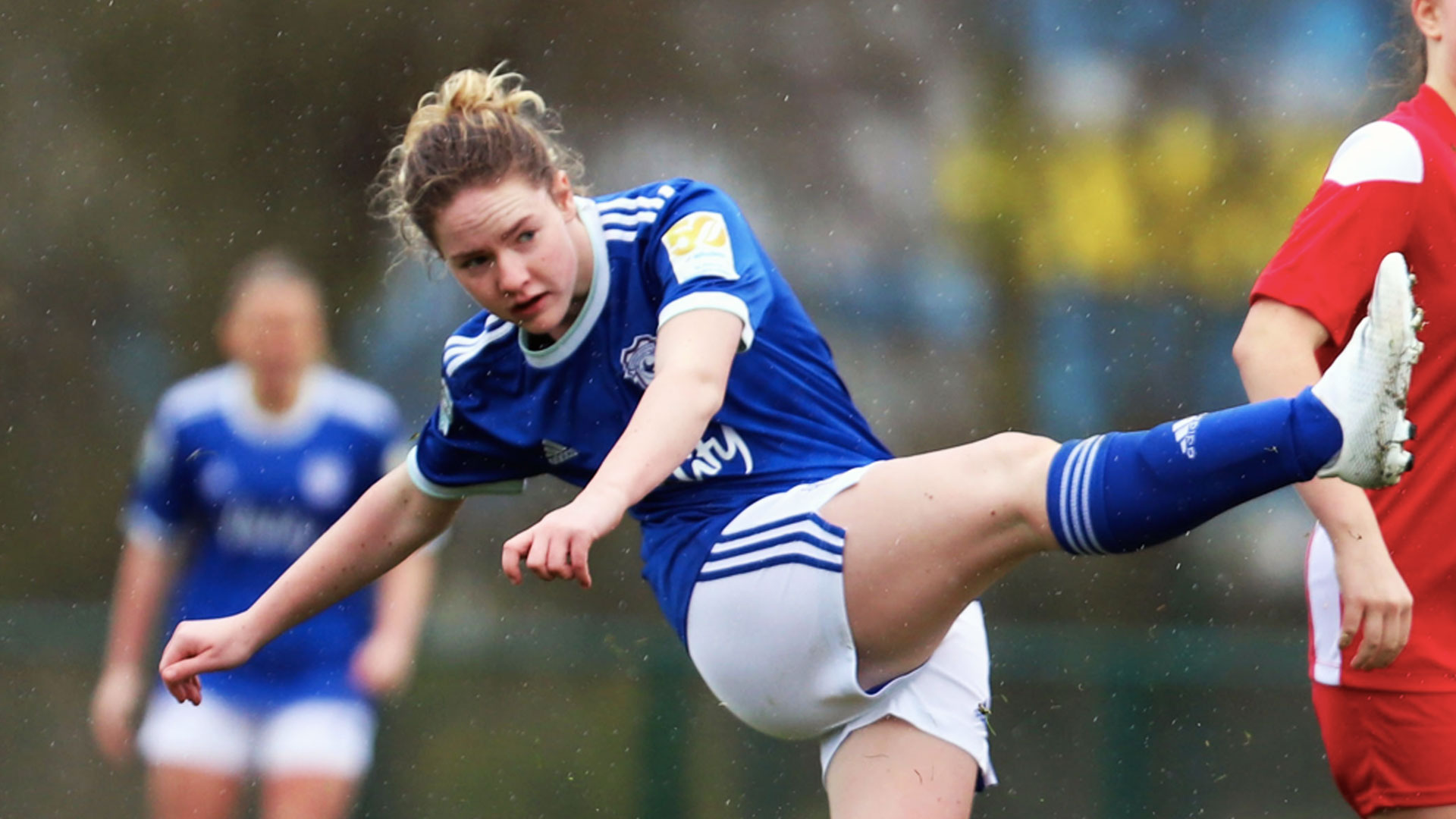 Cardiff City FC Women host Cardiff Met this Thursday evening (March 24th) in WPWL action.
This game will kick-off at 7pm on the 3G at Cardiff International Sports Campus.
Please note, all games remain behind-closed-doors at this time.
Follow all the action on Twitter - @CardiffCityFCW!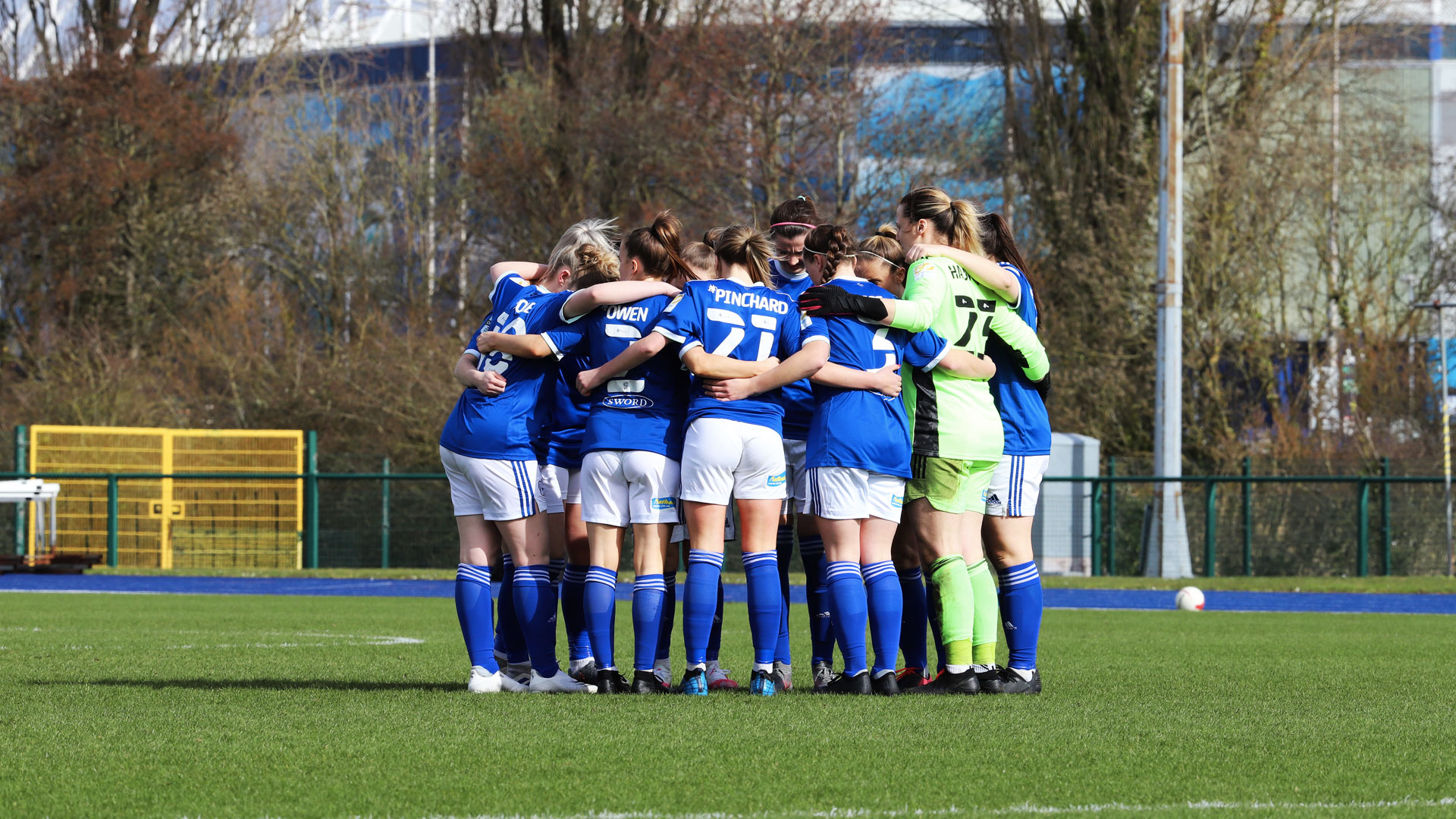 We spoke to head coach Iain Darbyshire & forward Jasmine Simpson ahead of the match.
"It's a massive challenge," Iain began. "They're in the top two and every time we play them it is a competitive game. They've got the better of us a few times recently.
"Regardless of the opposition - there is no substitute for effort and a desire to win. You should want to be better and represent the badge. That's the way we're looking to play for the rest of the season.
"We want a good performance and I know they're capable of it. We want to compete and cause them issues."
19-year-old forward Simpson scored twice after coming into the side for her first start of the campaign at Port Talbot Town last weekend.
Jaz was a threat from the opening minutes, deservedly netted two impressive lobs, and was named in the Sgorio 5-on-form (selected from Cymru Premier & WPWL players).
"It was great when my coach told me about my inclusion in the top five this weekend," said Simpson. "It felt like everything was coming so fast.
"I know I've had a lot of time out injury wise but it shows that I'm coming back stronger.
"I've been playing football since I was five and it is all I've wanted to do."
She continued: "We didn't have a great start in the first game back but it was just a blip. We knew we had to go out there on Sunday and go for the win.
"Sometimes it is about reading the situation - and with our first goal on Sunday, that was the case. It was great to assist Catherine, and I was delighted with my two goals. I was bouncing after the game. It was good getting 90 minutes after a long time out. I felt fitter than I've ever been.
"It is going to be a hard couple of weeks with so many games between now and the end of the season, but we all want to build on Sunday's performance."
Discussing Thursday's match with second placed Cardiff Met, Jasmine added: "We've got Cardiff Met this week and last game of the season it is Swansea. Between those matches - we want to go out there and put everything in and pick up as many points as we can.
"It is going to be a good game between us and Cardiff Met. Whoever goes out there and does the job will win the game."
Iain added: "Ever since Jaz has been with us I've known the ability and talent is there. It was just about getting things right off the field and getting the correct opportunities.
"She's benefitted from the lockdown. She's come back stronger and with a great desire to play. She's been great in training and I said to her 'when you get your chance, make sure you take it' - and she definitely did that on Sunday with two goals and a couple of assists.
"It's the stuff off the ball too. Chasing it down when you lose it. She formed a good partnership with Catherine (Walsh) as well. I think that developed really well as the game went on.
"I'm really happy for Jaz. I know all of our players and staff are as well. She has to build on that and keep pushing herself. We've spoken since. Sunday was a glimpse of what she can do.
"She deserves the accolades this week - and she just needs to follow it up in the coming games."