Match Preview | Swansea City FC Ladies vs. Cardiff City FC Women
Women
18th March
Cardiff City FC Women travel to Swansea City Ladies' Llandarcy Academy of Sport on Sunday afternoon, 2pm KO.
The Bluebirds will be looking to make it three consecutive victories over the Swans, after last week's dramatic 4-3 win in the Semi-Final of the FAW Women's Cup.
After Laura Davies' early opener, Amy Williams equalised with a brilliant finish, before Phoebie Poole converted clinically from the spot.
With Jessica Williams netting for the Swans, Seren Watkins' corner found the net to give City a half-time lead.
Chloe Chivers equalised once more for Chris Church's side, but Poole's brilliant second-half finished was enough to secure the victory for the Bluebirds.
City also secured an impressive result over the Swans in the two sides' last league meeting, recording a 3-2 win to end Sunday's opponents' three-year unbeaten run in the Adran Premier.
Winger Williams' shrewd close-range finish opened the scoring, before Zoe Atkins and Catherine Walsh put the Bluebirds in the ascendancy.
The Swans fought back in the second-half with Karmyn Carter's brace, but City held on with a brilliant defensive effort to ensure the victory.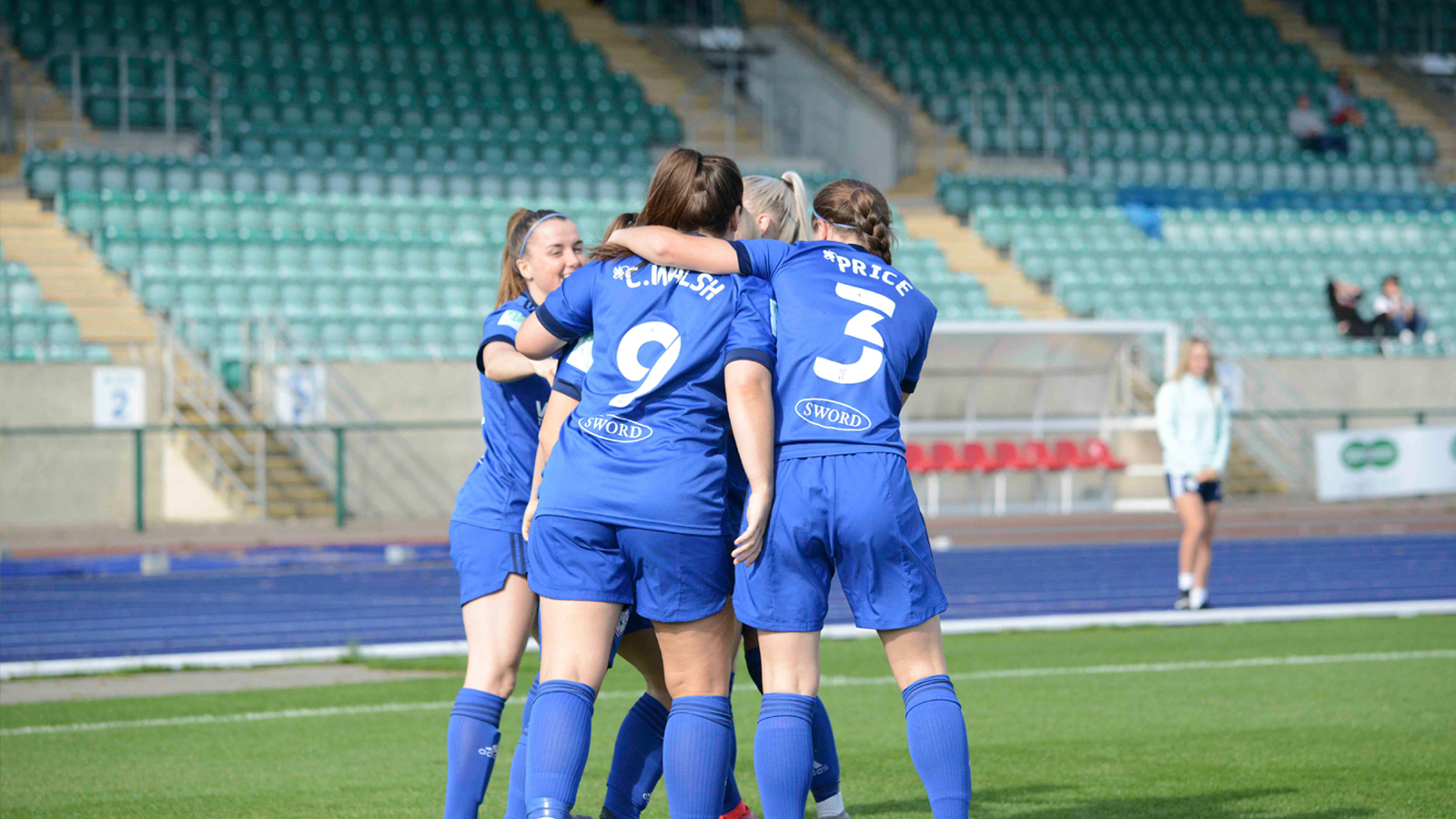 "It was a very tough game for both teams over the weekend," head coach Iain Darbyshire began. "It was a great advert for women's football and for the development of our league. We're thankful that we came out on top. I expect a reaction from them.
"They've set the standards for three years and potentially more. They're top of the league and have a good chance of winning the league. The fact that we've beaten them a couple of times is a good building block for us in showing that we can compete. We're going to have to keep winning these games if we are to win something and that's what we're aiming to do."
Striker Atkins, who has impressed in recent weeks, added: "They'll definitely be looking for a reaction. We've taken points off them already in the league and we've taken a cup final away from them, so they'll be out to secure the top spot.
"Everyone wants to get a result against Swansea, they are a talented club and credit to them, but we've shown what we can do and made a benchmark for ourselves. What's been impressive for me is the journey we've been on together. Even short term, from Phase One into Phase Two, the growth as a team has been phenomenal. We are getting the results we deserve and playing some very good football."