Match Report: Cardiff City FC Women 3-0 Cyncoed Ladies FC
Women
7th December
Cardiff City FC Women earned another three points in their 2019/20 WPWL campaign against Cyncoed Ladies on Sunday afternoon, defeating the Mighty Oaks 3-0 at Cardiff International Sports Campus.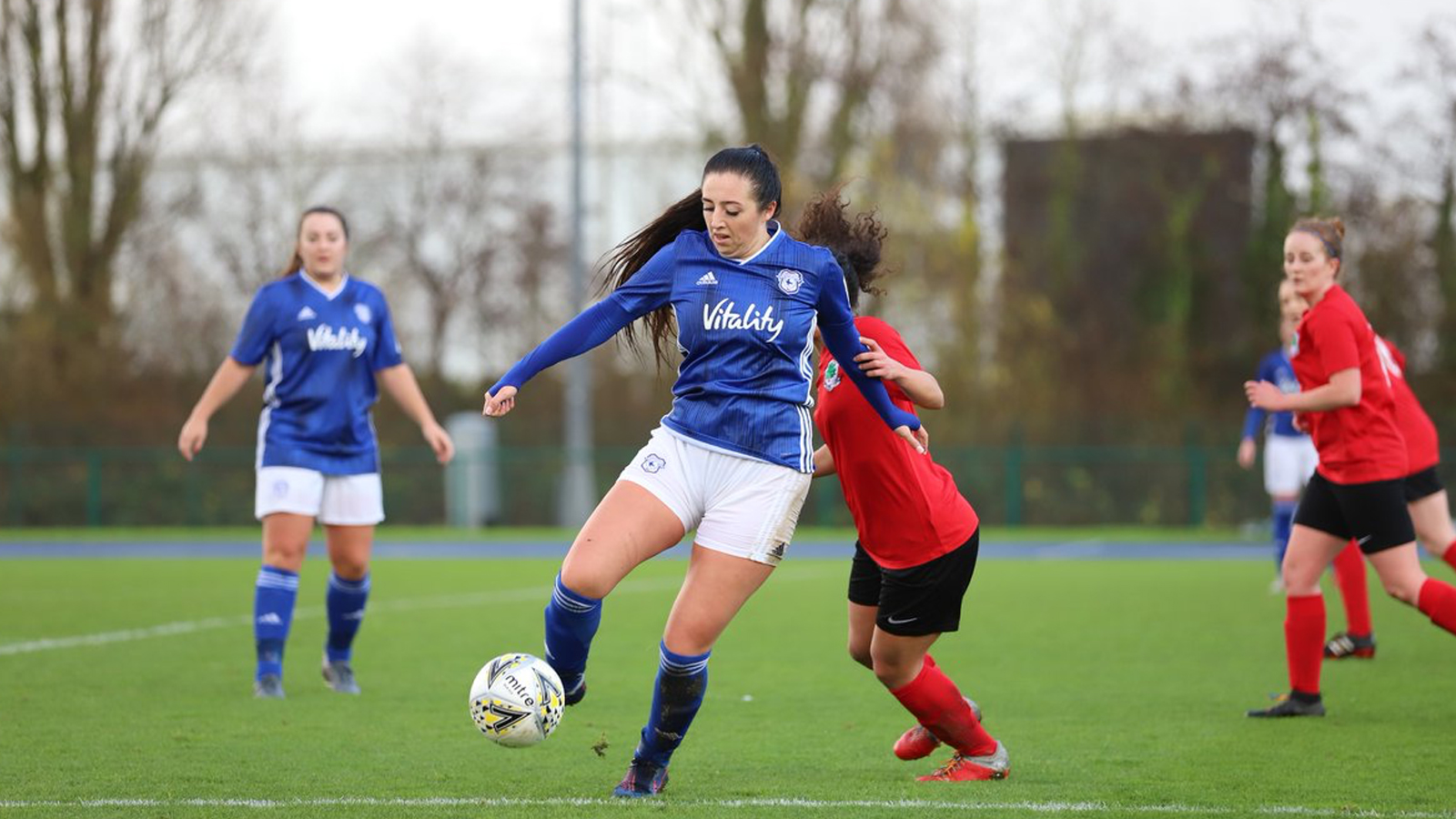 The Bluebirds started out well against the visitors, pressing for possession and pushing up the field to try to grab an early lead, with Kate Jeremiah spearheading City's early attacks.
The visitors were not without their own chances, however. Alison Witts found herself through on goal with only Ceryn Chamberlain in her path, but struck wide and into the side netting with 13 minutes played.
Big chances for either side were a rarity until Kate Jeremiah put the hosts in front before the half-hour mark, her hard work paying off with a deserved goal.
The forward utilised her pace to charge down the left wing in possession, before then darting inwards towards goal, beating 'keeper Poppy Soper from the six-yard box.
Jeremiah was denied her second of the afternoon shortly afterwards, as she was tackled by Hollie Smith before being able to take her shot at close range.
The first half ended dramatically, beginning with Zoe Atkins' goal to double the lead at 43 minutes, firing into the top of the net from five yards out.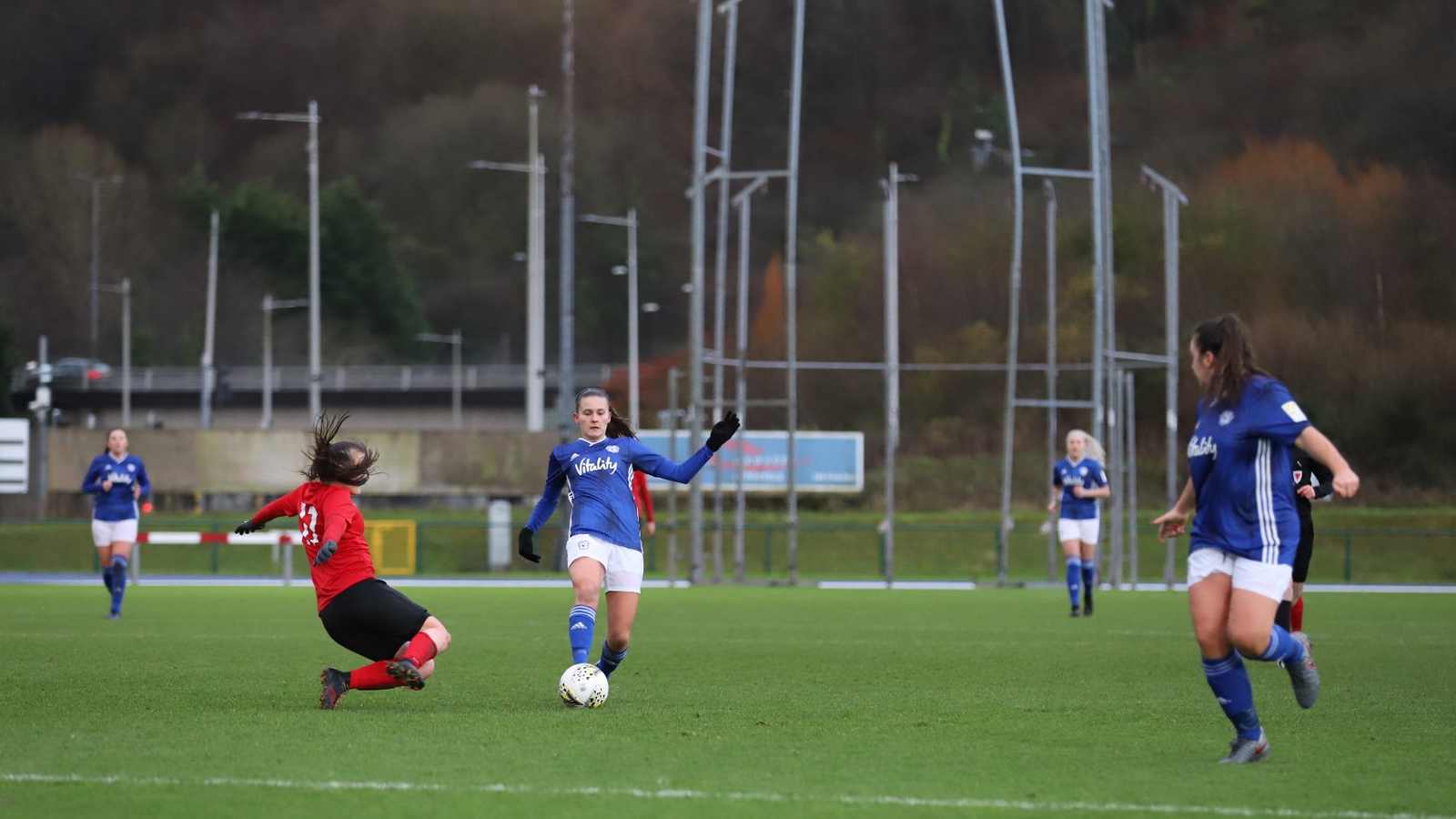 Cyncoed were then awarded a penalty in injury time, as Athina Varnava was fouled inside City's area. Stepping up to the spot-kick, the striker hit the ball powerfully and on target, but was denied by Ceryn Chamberlain, who had went the right way and denied the visitors their first of the afternoon.
Returning after the interval, the hosts once again continued their solid defensive work against their opponents in adverse weather conditions.
Siobhan Walsh provided great support in the back line with her reading of play, with her second half replacement Ellisia Cartwright also filling the role, fortifying the Bluebirds' defensive structure throughout.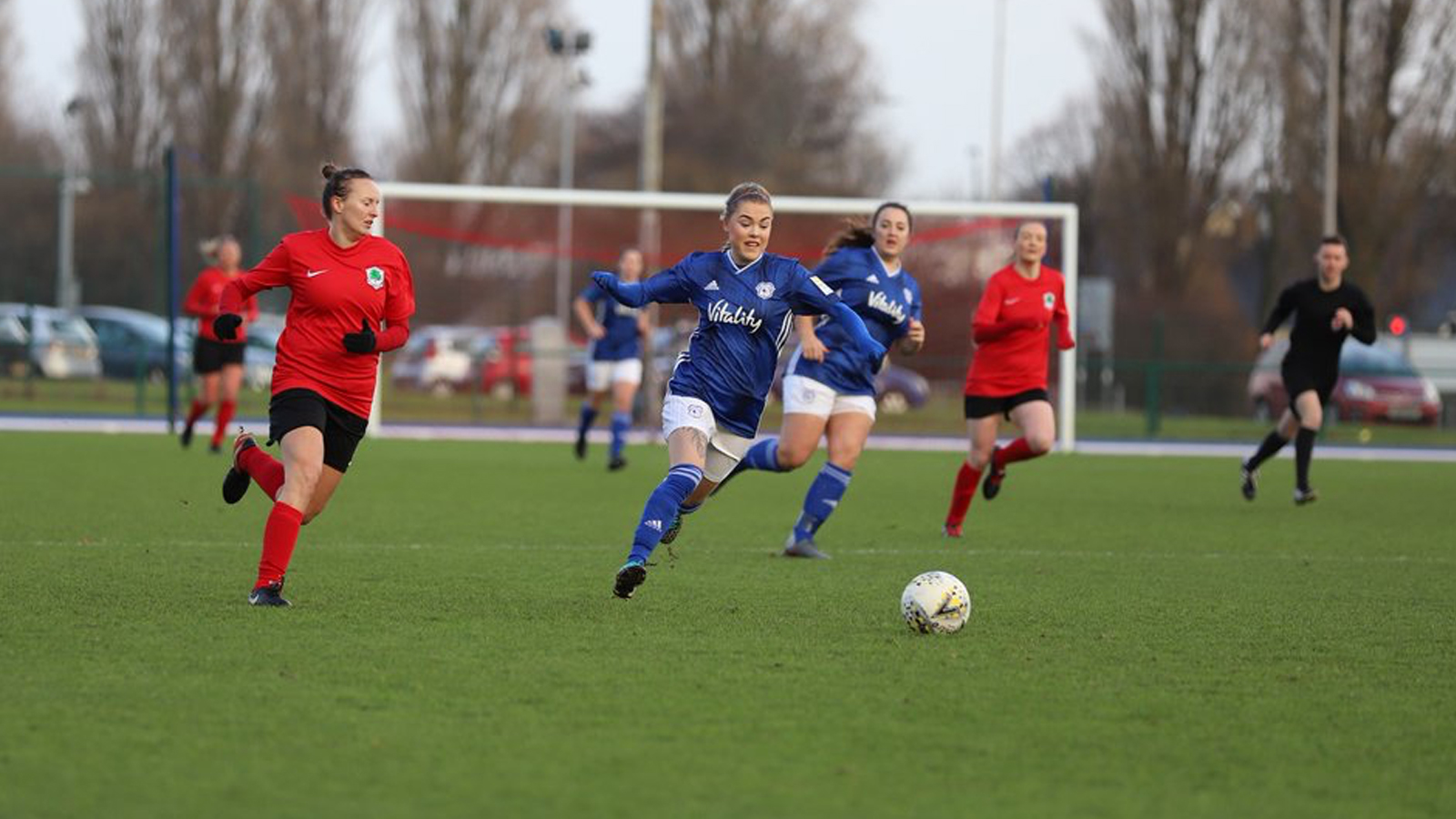 Atkins bagged a brace early on in the second half, striking well from inside the area to extend City's lead to three goals.
Alana Murphy hit the crossbar with little over ten minutes remaining, whilst on the other end Daisy Connolly made a series of fine tackles inside City's area to deny Cyncoed the chance at goal.
With the final whistle blown, the Bluebirds secured another home victory, with a deserved clean sheet following a hard-fought display at Cardiff International Sports Campus.
FINAL SCORE: CARDIFF CITY FC WOMEN 3-0 CYNCOED LADIES FC
Cardiff City FC Women: Chamberlain, Owen, Daley, S. Walsh (Cartwright 58'), Norman, Jeremiah, Underdown (Broadhurst 65'), Murphy, Connolly, C. Walsh, Atkins. Subs not used: Forkings, Green, Pinchard, Gibbs.