Match Report: Cardiff City FC Women 3-1 Cardiff Met Women FC
Women
15th February
Cardiff City FC Women advanced to the Semi-Finals of the FAW Womens Cup on Wednesday evening as they defeated the Archers 3-1 under the floodlights at Cardiff International Sports Campus.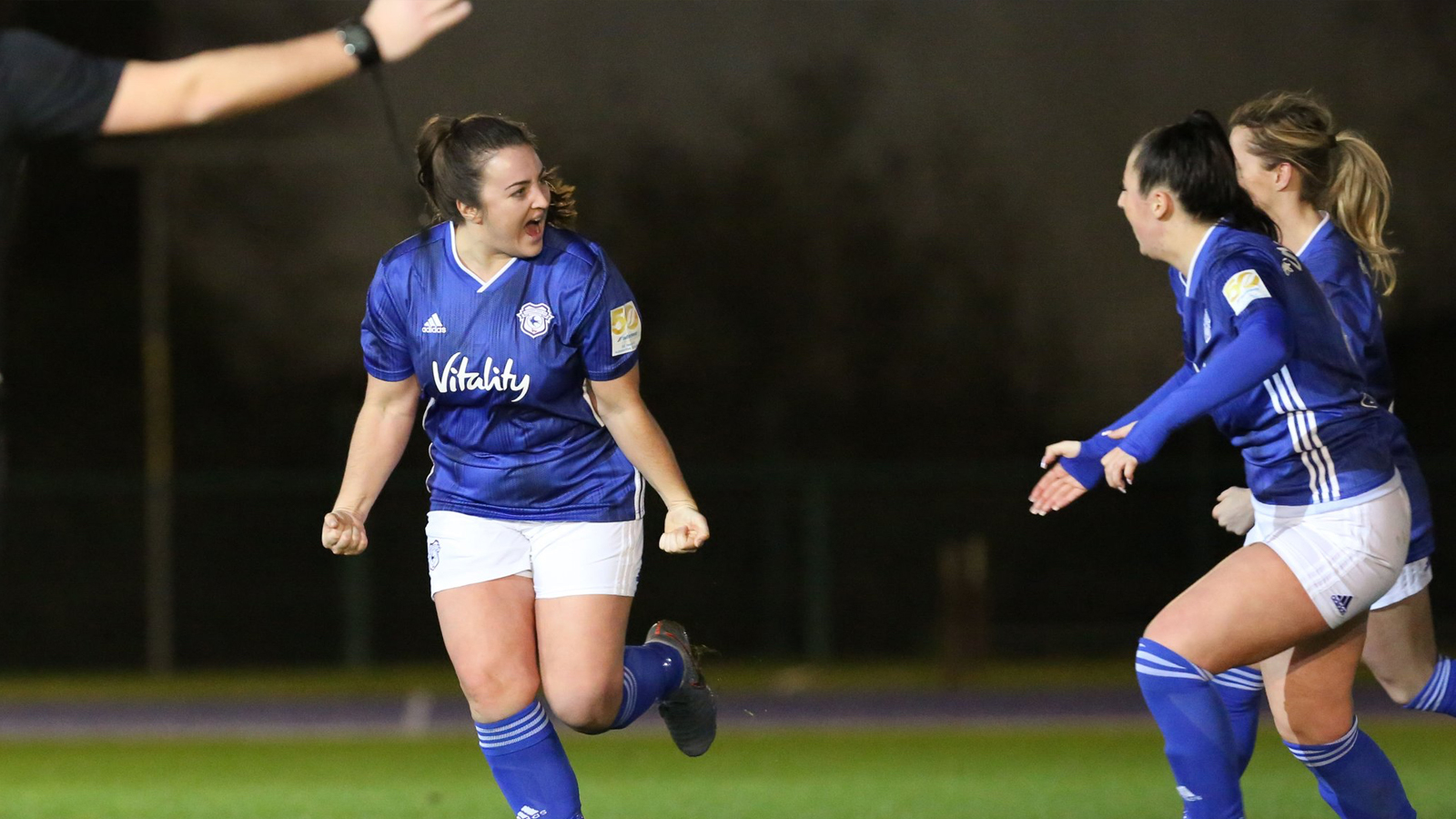 The Bluebirds put on a terrific display throughout the encounter, dominating for large parts of the opening 45 minutes before holding their advantage well following the interval.
Opening the scoring for the Bluebirds was Kate Jeremiah. The forward was set up well inside the visitors' area, and dispatched her effort past the 'keeper without thinking twice, giving the hosts an early lead with only 6 minutes played.
Adding to the scoreline shortly afterwards, Zoe Atkins doubled the lead for the hosts with a tremendous half-volley inside the area. The forward struck home powerfully into the top of the net, adding to the dream start that the Bluebirds were enjoying.
Though under pressure from a strong Archers side, the high press and counterattack-minded City had the better of the chances during the first half, and held their lead well as Ceryn Chamberlain put in several key saves between the sticks.
Following a handball inside the visitors' area three minutes from the interval, Catherine Walsh stepped up to the 12-yard spot to take the resulting penalty-kick.
Sending the 'keeper the wrong way, the forward smashed her effort home to make it three, extending the side's lead following a strong opening to the encounter.
The second half saw a more conservative effort from the hosts as they went about preserving their lead. The back four were well worked by the Archers throughout the remainder of the match, but hustled and harried to ensure that the visitors didn't see any clear-cut chances through on goal.
An 85th-minute goal from Erin Murray proved the result of Cardiff Met's efforts to regain control of play, as the forward finished smartly from less than 10 yards out.
Holding onto the lead for the remainder, the Bluebirds had defeated the Archers and secured their place in the Semi-Final of the FAW Womens Cup.
FINAL SCORE: CARDIFF CITY FC WOMEN 3-1 CARDIFF MET WOMEN FC
Cardiff City FC Women: Chamberlain, Owen, Daley, Jeremiah, Underdown, Murphy, Broadhurst, Green, C. Walsh, Atkins (Cartwright 85'), Pinchard. Subs not used: Forkings, Connolly.