Match Report: Cardiff City FC Women 4-1 Aberystwyth Town Ladies
Women
17th January
Cardiff City FC Women returned to winning ways on Saturday afternoon with a determined display against Aberystwyth Town.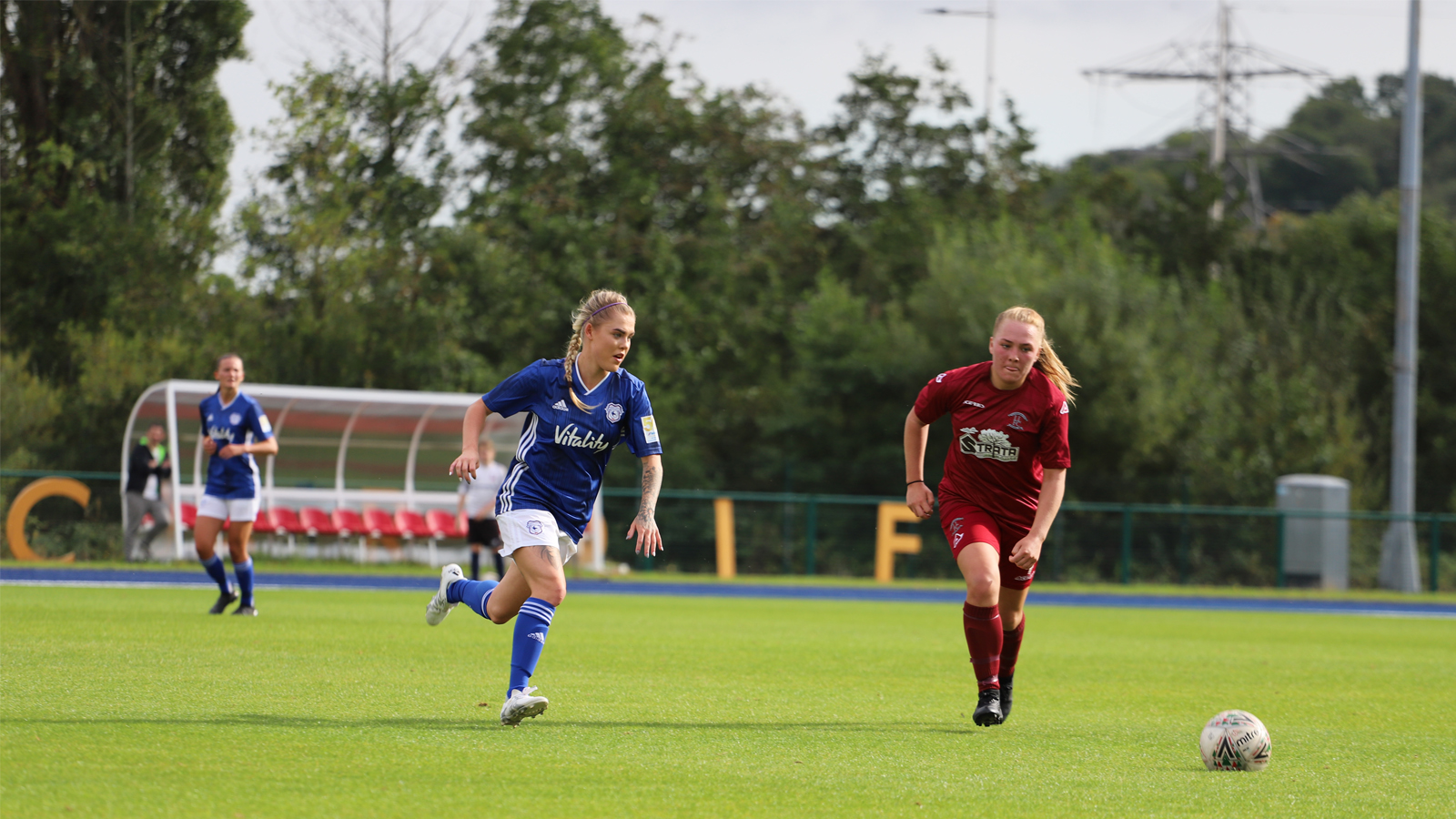 The Bluebirds started the stronger side with a quick lead established in the first ten minutes of play. Kate Jeremiah picked up another goal for her tally as she tapped home at the far post from Lisa Owen's cross.
Owen was a key figure in the hosts' attack throughout the fixture, regularly being fed the ball along the right flank by the midfield before crossing well into the opposition's area.
Towards the end of a half that had seen the Bluebirds miss several chances by the narrowest of margins, the Greens struck back to equalise. 
Less than ten minutes from the half-time whistle, a chipped long ball found the feet of Emily Thomas, who beat 'keeper Amelia Forkings with a good finish inside the area.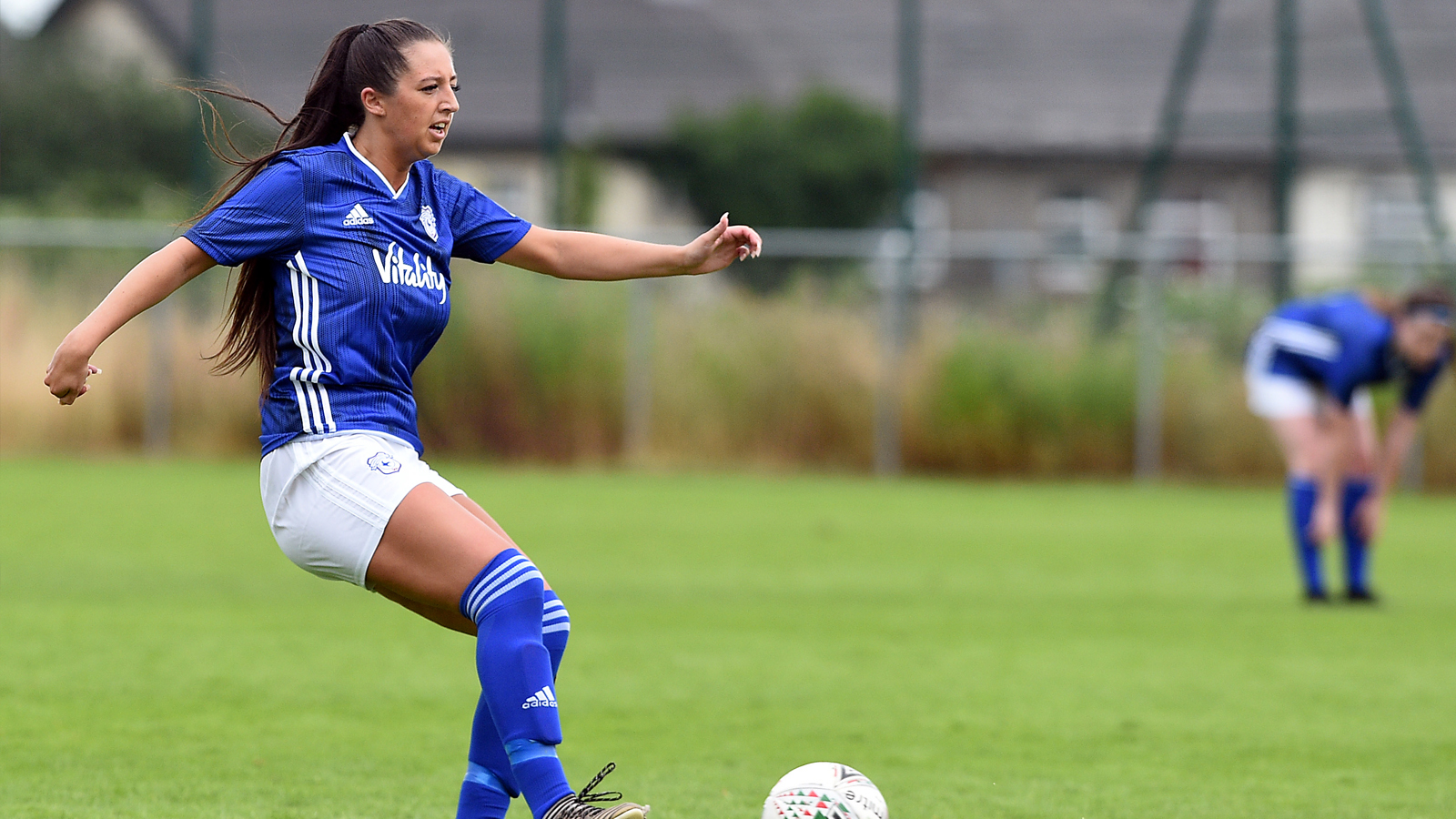 Returning to the pitch for the second half, the Bluebirds changed their fortunes with a focussed display against the Greens.
Controlling possession as they had in the first half, City converted from their chances, and were more clinical in the final third as they retook the lead in the 57th minute.
Kanisha-Mae Underdown struck from 25 yards to put the hosts ahead for a second time that afternoon, and was congratulated by her celebrating teammates for what would surely be the goal of the match.
The hosts wanted more than to hold their lead, and extended it ten minutes later through substitute Catherine Walsh. The forward was put through on goal by Kate Jeremiah's deft pass into the area, and quickly dispatched her effort past Ffion Ashman.
Fellow substitute Alana Murphy made it four for City a few minutes later, striking well from a tight angle to extend City's lead to three goals.
The Bluebirds continued their dominant display without adding any further to the scoresheet, eventually defeating the Greens 4-1 at Cardiff International Sports Campus. 
FINAL SCORE: CARDIFF CITY FC WOMEN 4-1 ABERYSTWYTH TOWN LADIES 
Cardiff City FC Women: Forkings, Owen, Daley, Norman, Jeremiah, Underdown, Broadhurst, Cartwright (Murphy 45'), Simpson (Green 62'), Connolly, Atkins (Walsh 63'). Subs not used: Chamberlain, Hilliard.