Mick post-Sheffield Wednesday | We got punished tonight
Interviews
5th April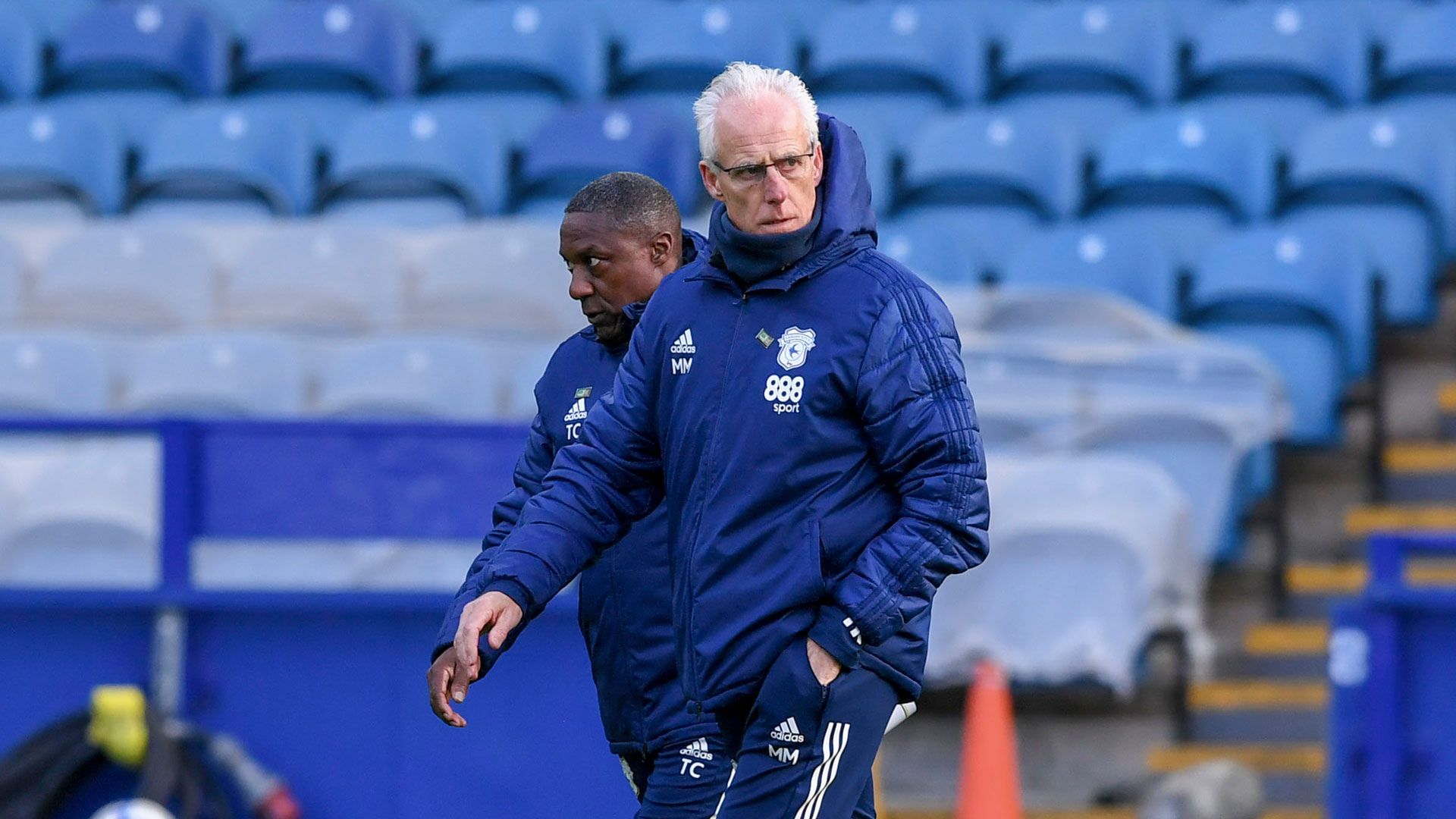 SHEFFIELD WEDNESDAY REACTION | MICK
Mick McCarthy spoke to the press and media after the Bluebirds suffered a disappointing defeat against Sheffield Wednesday on Easter Monday.
"It was a humbling experience, that's for sure." he began. "The first goal has set them up with a bit more confidence than maybe they would have had. To concede from a corner kick, we should have defended it better. That's disappointing.
"I'm not sure what we can do to stop the second goal, to be quite honest with you. They've worked it well, and with 
the cross from the wing-back and the finish from Paterson, it was an amazing goal. And with the third one, I'm disappointed that we've given the free-kick away, but again, there's nothing Dillon can do about it.
"I thought we started the second half well. We've had a couple of scrambles but we couldn't score, and we've been punished for throwing men forward and they've caught us on the break twice.
"It's hard to sit in and be organised at 3-0 down, because you've got to go hunting for the ball. We got punished for it tonight."
After a consistent run of positive results throughout the past few months, Mick commented on the uncharacteristically heavy nature of the loss in South Yorkshire.
"It was the worst performance that we've had since I've been here, and I would imagine that it was the best Sheffield Wednesday performance all season.
"I think teams have looked at us now and seen us as a threat, and they've had to play better against us. Sheffield Wednesday tonight were very good, I thought.
"We've had to be at full tilt all the time. When we're all at it and when we do it properly, then we've had results. The players have given me everything since I've come into Cardiff, and I can't knock them for effort."
With six matches left of the 2020/21 campaign, the boss looked ahead towards the final stretch of the Championship season.
"We'll just keep trying to pick up points. Because everything has gone so well since myself and TC have come in, it's been fabulous, and it's easy to be supportive when it's all going well.
"When we've had a disappointing one, that's when we need the support, and we'll continue to work and try to get back on track.
"We've got to try and win against Blackburn now and get back to a better team performance all-round. We'll certainly try to do that on Saturday."