Morison post-Derby | It's been a good day
Interviews
1st March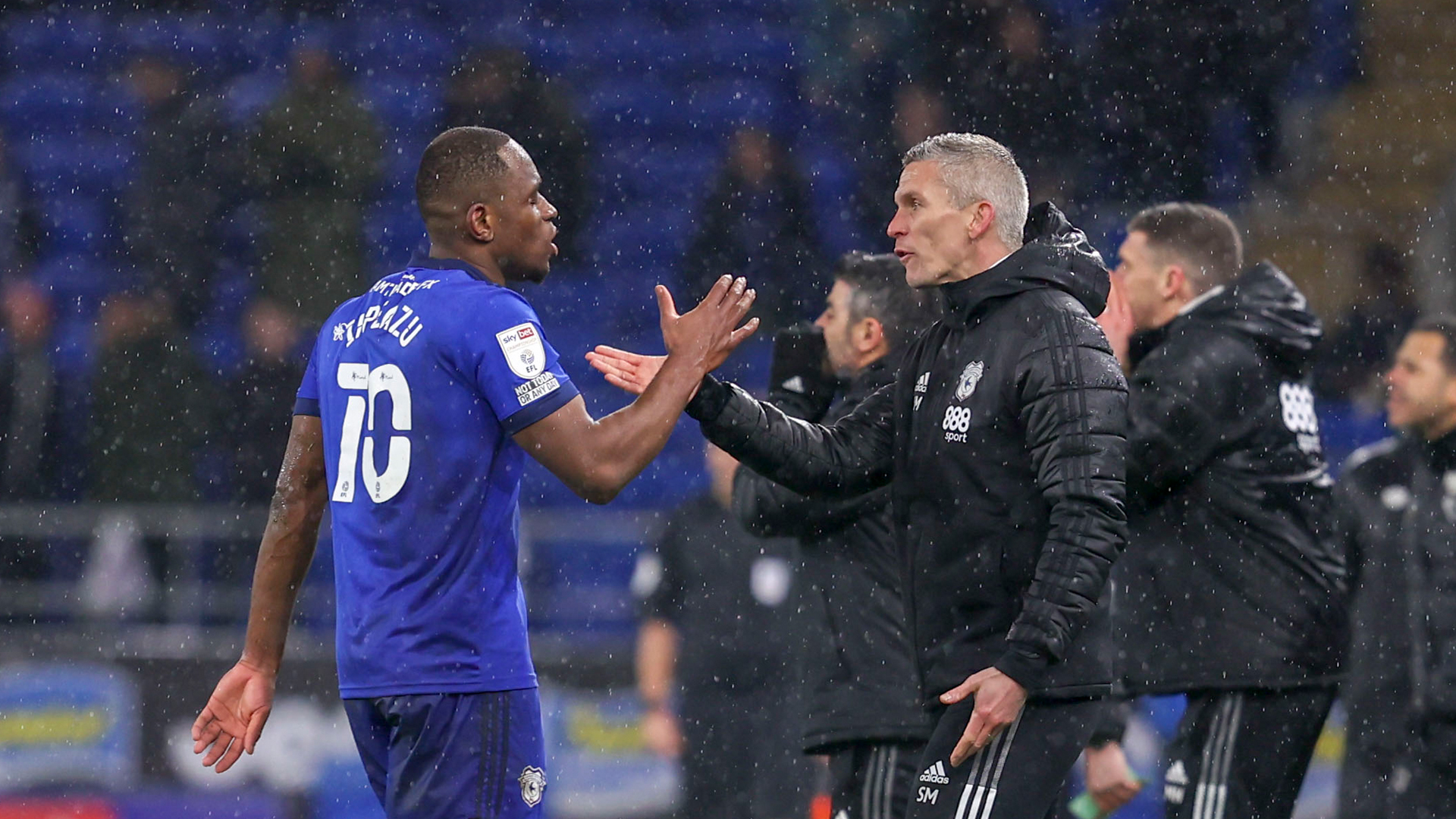 Steve Morison addressed the press at Cardiff City Stadium following the Bluebirds' victory over Derby County on a chilly Tuesday evening. 
Uche Ikpeazu came off the bench to net the winner and his third City goal, which secured all three points.
The positive news continued moments after the final whistle, with the Bluebirds confirming an extended deal for Morison.
"The new contract happened really quickly," he began. "I was offered it yesterday, it was something that I wanted, we managed to get it all sorted throughout the course of the day and it makes it all a bit easier that we've won the match.
"I'm excited, I'm quite calm about this, it's all about the process, not getting carried away and realising things like tonight, we've won but there's so much we can improve on.
"Uche came on to affect the game and scored a great goal, he got his studs on it and it went straight into the side netting - it was a great moment for us and for him.
"It's been a good day, we're really pleased to top it off with three points. I thought we could've been better, our final ball was often off, we hit the woodwork a couple of times, but tired minds and bodies make for not the best decisions.
"We've come quite a way as a group: we're resolute, we defended for our lives, they didn't trouble the goal too much, we had more chances, took one and won the game.
"We want to be better than that, but most importantly we've got three points, we weren't great and we've won, so we can't have everything."
Watch 

more from Steve and Ryan Wintle on Cardiff City TV shortly.