Neil Harris | I'm hugely impressed with the players
Interviews
29th November
Ahead of Saturday's trip to the City Ground to face Nottingham Forest, Neil Harris held a press conference at the Vale Resort on Friday morning.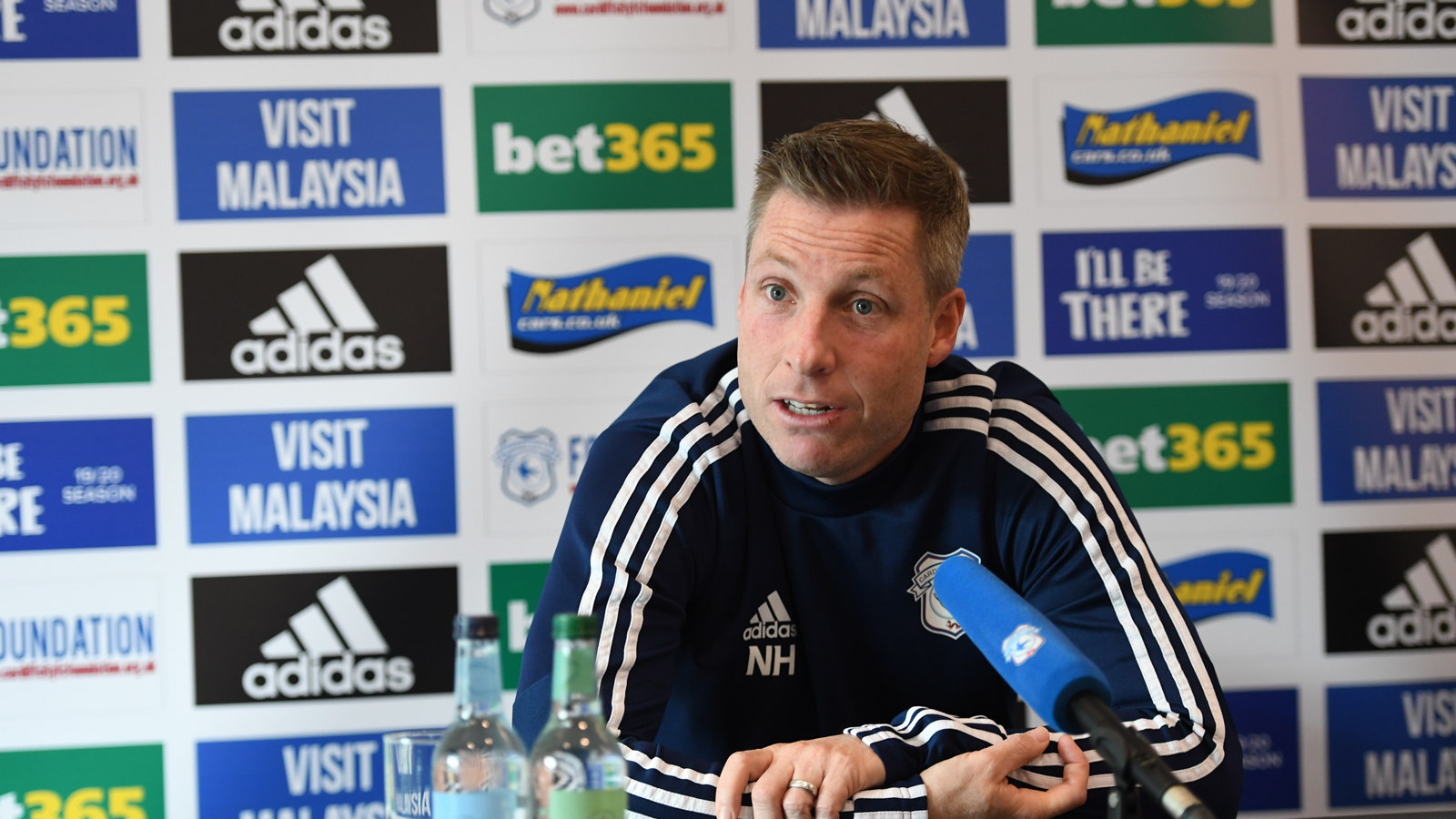 Having secured four points from his opening two games as City boss, Neil began by praising the response that the Bluebirds squad have given him in the short time that he's had at the helm.
"I'm pleased with the points return that we've had," Neil began. "And there are two aspects of our performance that I've been impressed with: on Tuesday, we were solid against a good Stoke City side, even if we weren't playing free-flowing football at all times.
"But the biggest plus that I've seen in the past week has been the application of players, both in training and on the pitch.
"I'm hugely impressed with the players in the way they've responded to what I've asked of them. I can't praise their character in training highly enough."
Neil now has his sights firmly set on Saturday's meeting with Forest, who continued their strong form with a 4-0 away victory over QPR on Wednesday night, adding: "Going into tomorrow's match against Nottingham Forest is a monumental challenge in itself.
"We want to keep going against them, without forgetting the way that we want to play the game.
"Forest have done well defensively and look like a good all-round team. They've got some real attributes in their team. We'll want to match them and impose ourselves on the match.
"As ever, we need to make sure we deal with their strengths and find ways of hurting them to affect their goal on the pitch."