Phillips pre-Huddersfield | A great start to my City career
Interviews
5th March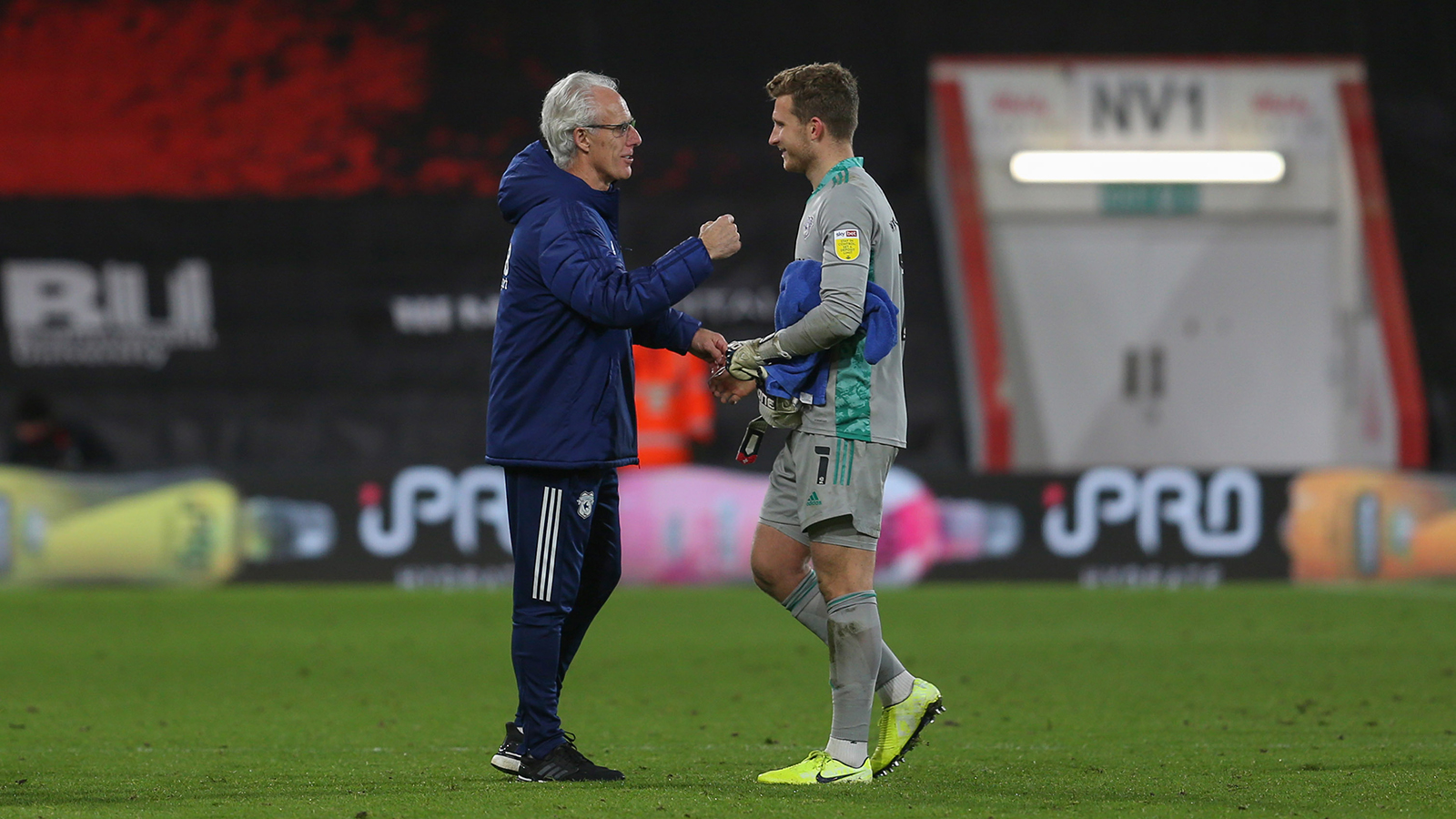 HUDDERSFIELD PREVIEW | PHILLIPS
Dillon Phillips reflected on a perfect start to life in the Welsh capital ahead of Friday night's trip to Huddersfield Town.
The 'keeper has played his part in seven wins and a draw since deputising for Alex Smithies in our Severnside Derby victory, and he began by explaining how much City's goalkeeping union has helped him settle in between the sticks.
"Things have been going great," he began. "I signed here at the start of the season and you just want an opportunity to come along. 
"Obviously, they were unfortunate circumstances for Al, who has been great with me since I signed and we speak quite openly about it. 
"I can't speak highly enough of him. We speak very openly. I just had to stay ready in training and wait for the opportunity to come along.
"Dibs [Goalkeeping Coach, Andy Dibble] had a big say in bringing me to the Club and has been great with me too. 
"He's got a good track record for goalkeepers. The ones he's brought here have gone on to do well for the Club and elsewhere so he's got a good eye for a 'keeper. 
"No one knows the Club better than him and he's been fantastic for me on and off the training pitch. It's been a really good experience and a great start to my Cardiff City career."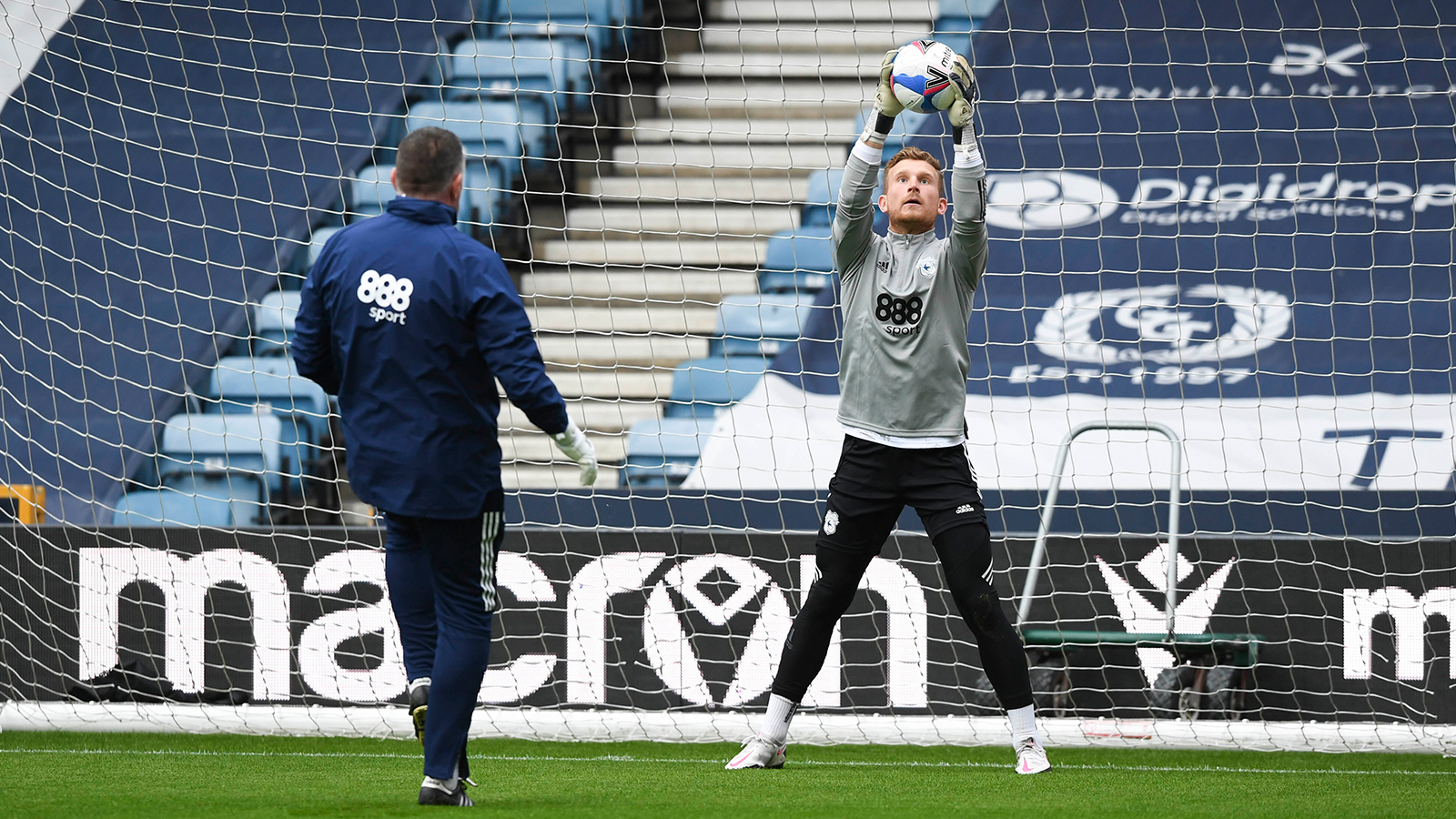 While he had already impressed in four successive wins at that point, Dillon went on to explain how his incredible penalty saves against Preston North End helped to "kick-start" his time in South Wales.
"There were a few games before that and I'd made a few saves but the boys had been so solid that I'd not really been tested," he admitted.
"I was laying in bed the night before and had a feeling the next day was going to be a chance to show what I could do.
"Albeit it ended up being from the penalty spot which is a different test and some would say a bit of a guess, which it is!
"We watch things and study penalty takers and got it right on the day so it's a bit of credit to everyone. It kick-started me really and I'm enjoying every minute of it."
Finally, the 25-year-old reflected on the excellent impact of Mick McCarthy, who signed a new two-year deal at the Club on Thursday afternoon.
"He's really made his mark on how he wants us to play and what he expects of the squad," he added. "We've got that winning feeling at the moment and we're not conceding many goals. That's credit to everyone, defending from the front. 
"It's been excellent and we've limited sides to minimal chances. Most sides are having more possession than us, but we're having more opportunities than them. That's the game.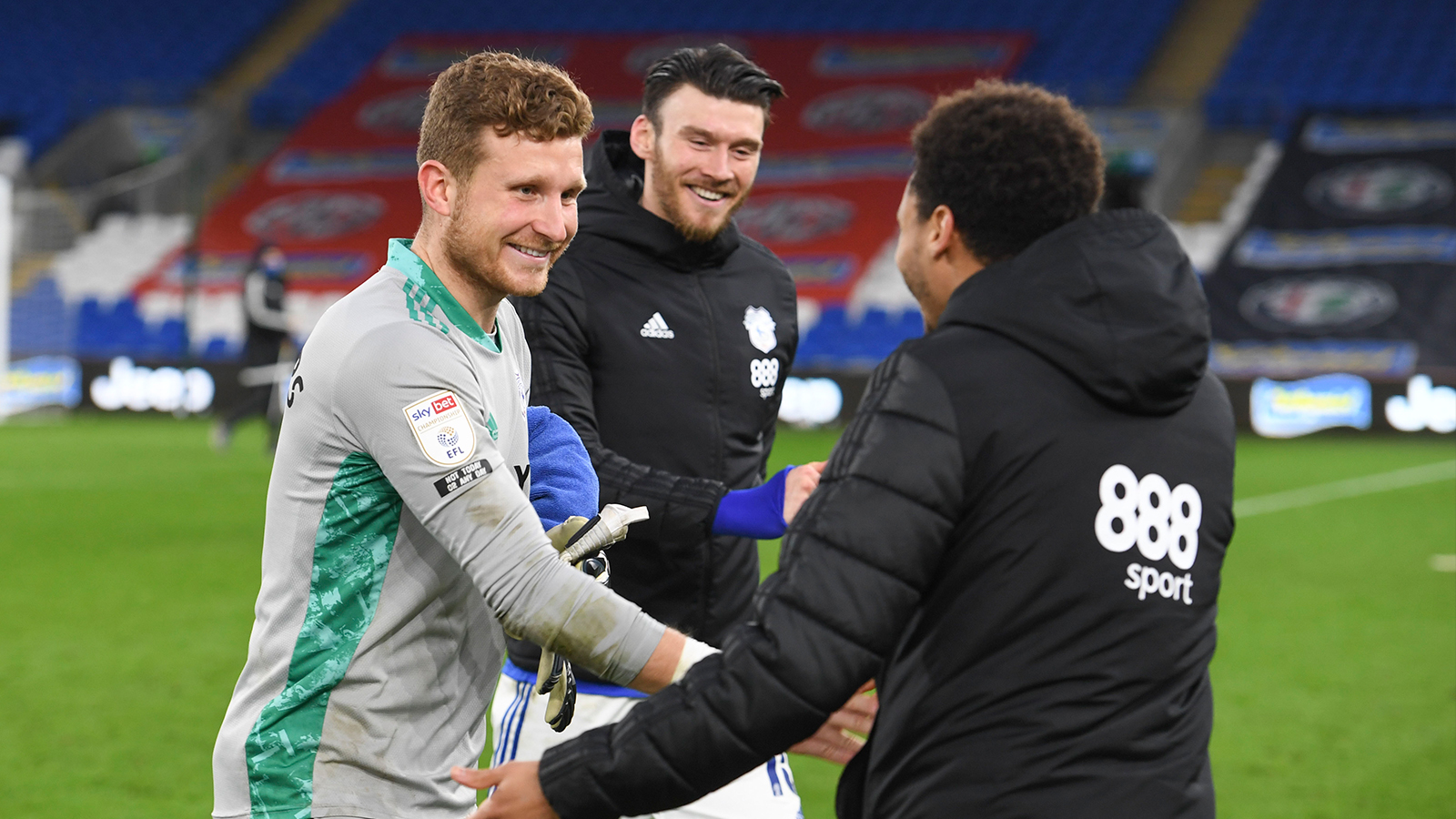 "The way we're set up, we're going to make it hard for anyone. It's a good, honest, hard-working bunch of lads. I know it sounds cliche but no one is going to enjoy playing against us because we don't give much away.
"And as far as defenders go, they're as good as they come. They win everything in the air, they put their bodies on the line and they block shots. That's what you want as a goalkeeper and if you were to say to me I could play behind them for the rest of my career, I'd snap your hand off!
"It's a strong squad and we want to keep getting these positive results to ride this wave as it's a good place to be.
"Friday's as big as any game and we just need to keep this momentum. Yes, we're winning games and we need to keep doing that to keep expectations where they are. It will be as tough as any game and we need to be at our best to make sure the run continues."