Pre-Barry Town United | Ffion Price
Women
26th October
We caught up with City defender Ffion Price ahead of the Bluebirds' clash with Barry Town United at Cardiff City Stadium on Sunday.
The Bluebirds head into the clash on the back of a 5-1 win over Pontypridd United, which saw City go three points clear at the top of the table.
"We have started really well this season," Ffion began. "Competition in the league is high and we've continued to set high standards this year, especially with the new additions to the squad.
"It challenges and pushes everyone. We've got a good bunch of girls and everyone is so supportive of one another. Having a positive start gives us confidence going into the rest of the season. but we don't want to get too comfortable. The league has shown that anyone can beat anyone this year."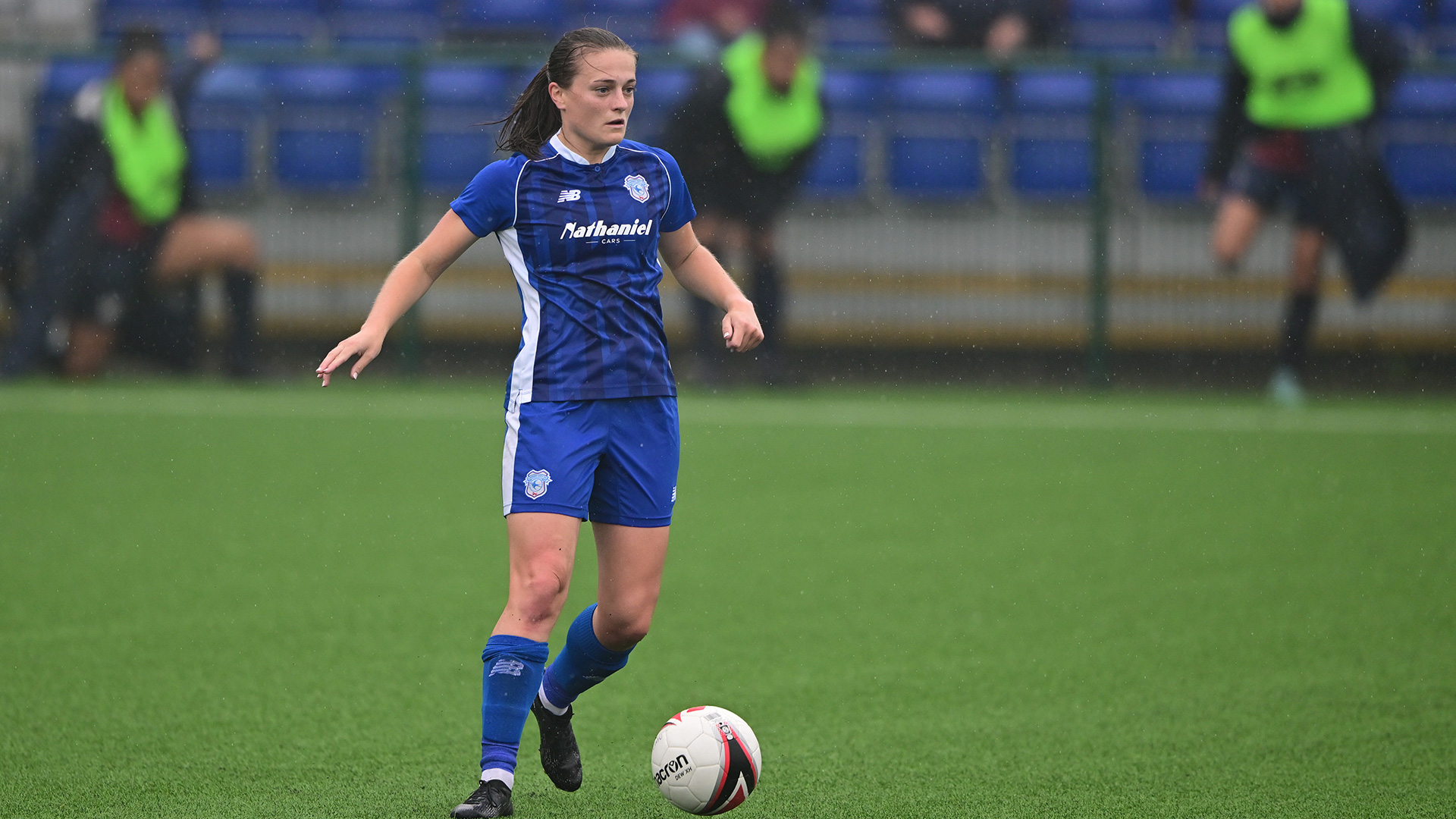 The Bluebirds played at CCS twice last season, recording victories over Abergavenny Women and Swansea City.
In the latter, Iain Darbyshire's side lifted the Adran Premier title following the full-time whistle.
Ffion continued: "We are really excited. It's occasions like this you dream of. To play in front of family and friends in the stadium is brilliant. It's a fabulous opportunity to showcase the women's game.
"It's massive for the women's game in Wales. It demonstrates the strides that we have taken over the years and where the game is heading.
"It means the world to me to wear the badge of the team I support. To represent the Club at the stadium, in front of my family and friends are moments I'll treasure."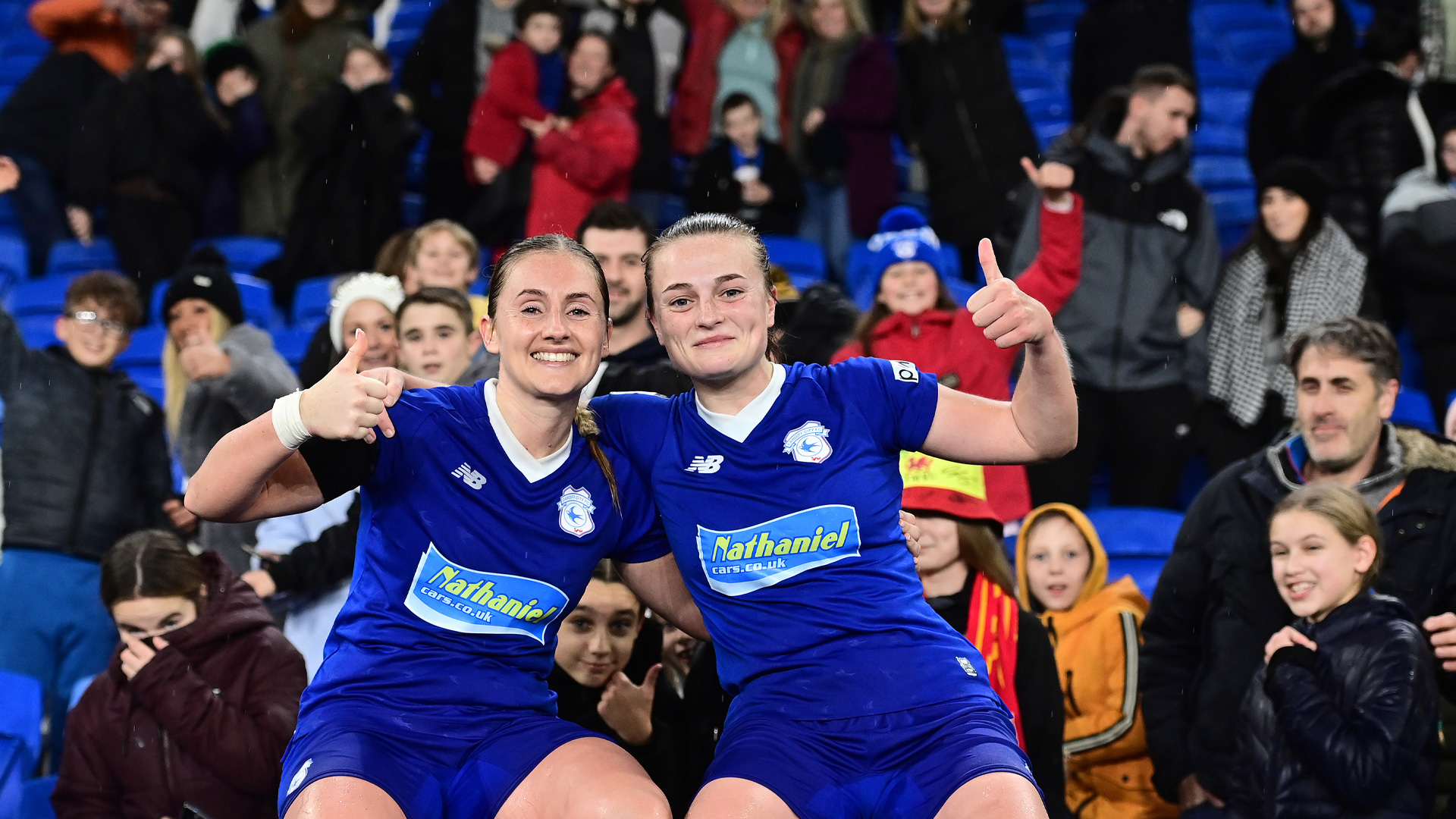 A huge highlight of the two fixtures at CCS last season was the fantastic support from the City fans.
"It was incredible to see the amount of people who turned up to the game, regardless of that weather! To see people cheering our name and supporting us at such an occasion was unreal. We still talk about it today! It has had such a positive impact on us and the younger generation.
"To hear all the fans, friends and family behind you is surreal. They really are the 12th player on the pitch. It gives you that extra bit of energy and drive to push yourself further."