Press Conference | Harris post-QPR
Interviews
20th January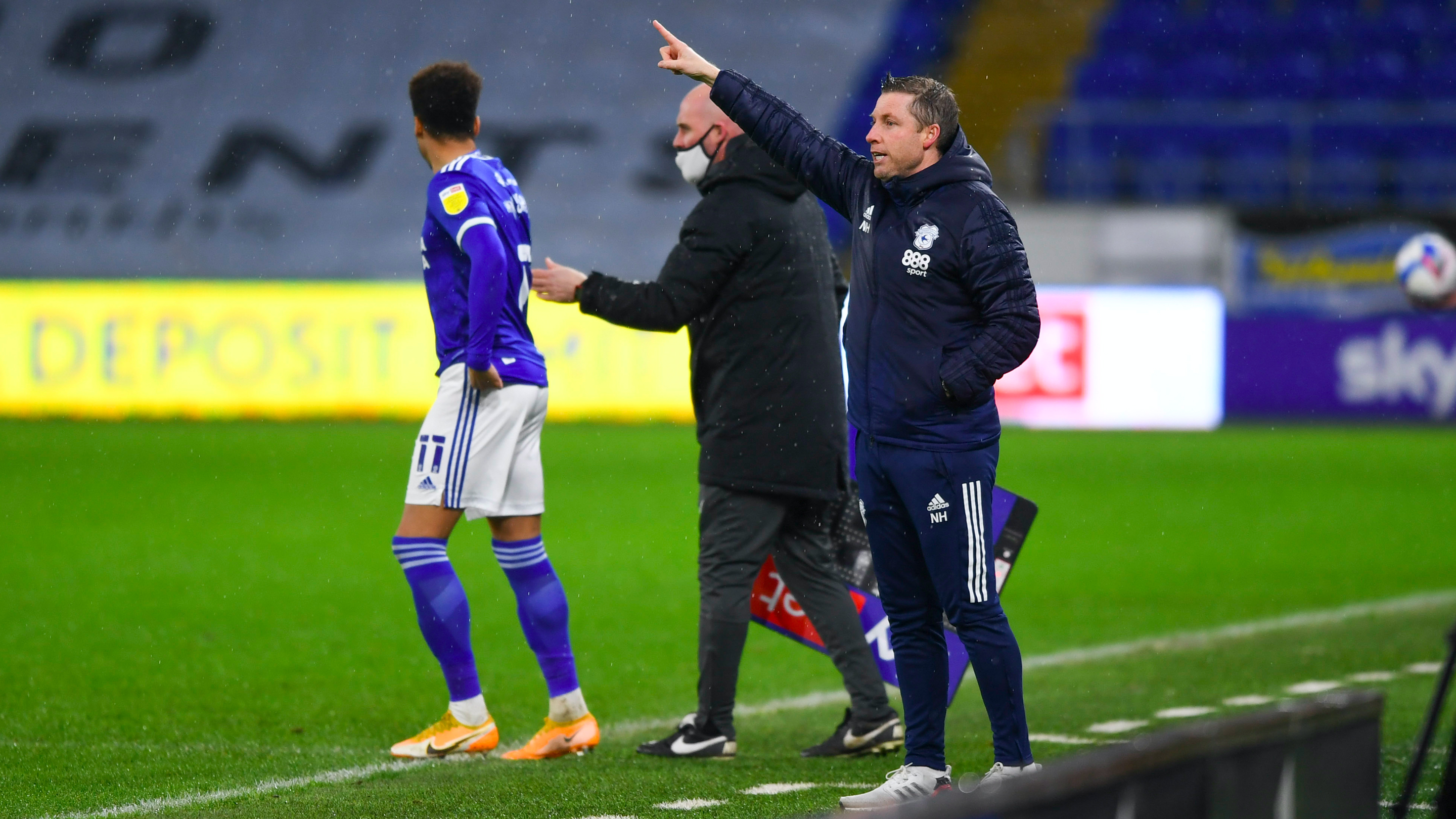 QPR REACTION | NEIL HARRIS
Chris Willock scored the only goal of the game as the Bluebirds suffered a narrow 1-0 loss against Queens Park Rangers on Wednesday evening.
After the match, Neil Harris virtually addressed the press and media at Cardiff City Stadium, offering his assessment on an unfortunate outcome in the Welsh capital.
"I'm absolutely gutted." Neil began. "It was a typical Championship game in many ways, scrappy at times. We had some good moments in the first half. We didn't give away a huge amount of chances, but the ball ends up in our goal.
"It comes from a throw-in where we got it wrong in setting up, with players running off the back of us. We don't quite get tight enough, and I'm really disappointed with that.
"At the other end, we can't find that killer moment to get on the scoresheet. Football is all about both boxes, and tonight we haven't got that clean sheet nor had that killer touch."
Harris spoke highly of Perry Ng and Max Watters, who both made their City debut against the R's, whilst also commenting on the return of Sean Morrison and Kieffer Moore to the starting eleven.
"It was great to give the new lads some minutes. I thought Perry in particular looked really assured and comfortable. He came off just because he's been serving a ban recently, and we tried to change shape at the end. Max, as we saw, has great attributes, and needs some time to settle.
"It was great to have Sean and Kieffer back as well. Kieffer obviously played some minutes at the weekend, and I wanted to leave him on today because he has that goal threat. Moz has trained for one day, so we're delighted to have him back out there, but maybe those last inches weren't quite there for him today."
Without a match at the weekend, Neil took a look ahead to the Bluebirds' next Championship fixture, with Barnsley up next in a week.
 
"That first win is elusive, and that's what we've got to find. We have to break the cycle we're in at the moment. The pressure is on, without a shadow of a doubt, because of the expectation at this football club. I push my staff hard and we prepare in the correct manner, but results haven't been good enough.
"We will build the players up again, and we'll prepare diligently for Barnsley next week. Once they go on the pitch, you see no lack of desire or effort. But they've got to have that winning mentality, individually and collectively."