Press Conference | Morison post-Sheffield United
Interviews
4th December
Following their narrow defeat against Sheffield United on Saturday afternoon, Cardiff City manager Steve Morison spoke to the press to discuss the result.
Ten-man City lost 3-2 against the Blades, having taken a first-half lead through Mark Harris. Morison began by summarising the performance, which saw City come close to a late comeback.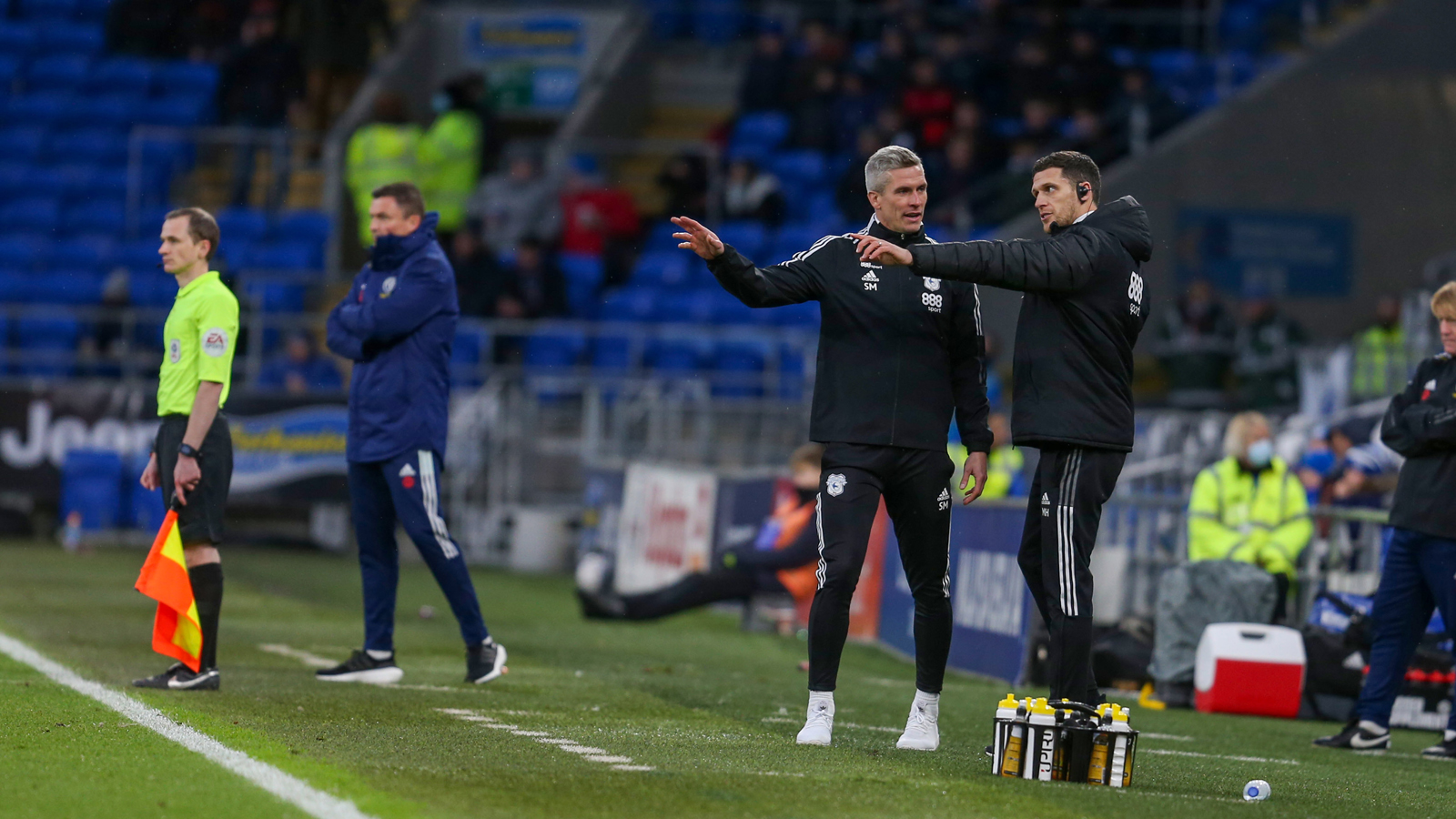 Sheffield United Reaction | Steve Morison
"I thought it was a game that we were in good control of," Steve began. "They had a few chances early doors where we were sloppy, but apart from that we deserved our goal in the first half.
"They had a couple of moments right at the death of the first half, then we started the second half right on top, right until the sending off. It was a case of making changes afterwards to stop them from scoring for as long as we could.
"We took the first goal on the chin, and then of course they got their second and third. But, with credit to the lads, I thought that they showed they're giving everything for the football club, and we could've had one or two to come away with an unexpected draw.
"It is what it is. Everyone could see what the performance was like up until the sending off. Everything around that moment was good, and we put in a positive performance."
Looking at the positives from Saturday's fixture, Steve praised the members of the squad who have stepped up and impressed in recent weeks.
"The most pleasing thing for me is that the lads seem to perform, no matter who I put in," Morison explained. "They push each other and make each other better, taking their chances when they get them."
He concluded: "As long as they keep fighting for their place in the team then it will bring out more positive than negative performances in the future."
Watch Steve Morison's post-match press conference in full on Cardiff City TV.