Promising young players sign new contracts at CCS
Academy
21st June
Over the last week, several promising young players have put pen-to-paper and signed professional contracts with Cardiff City.
Jac Clay, James Crole, Caleb Hughes and Aidan MacNamara continue their journeys with their boyhood Club, with 18-year-old defender Xavier Benjamin also penning a contract with City having previously played in Fulham's youth system.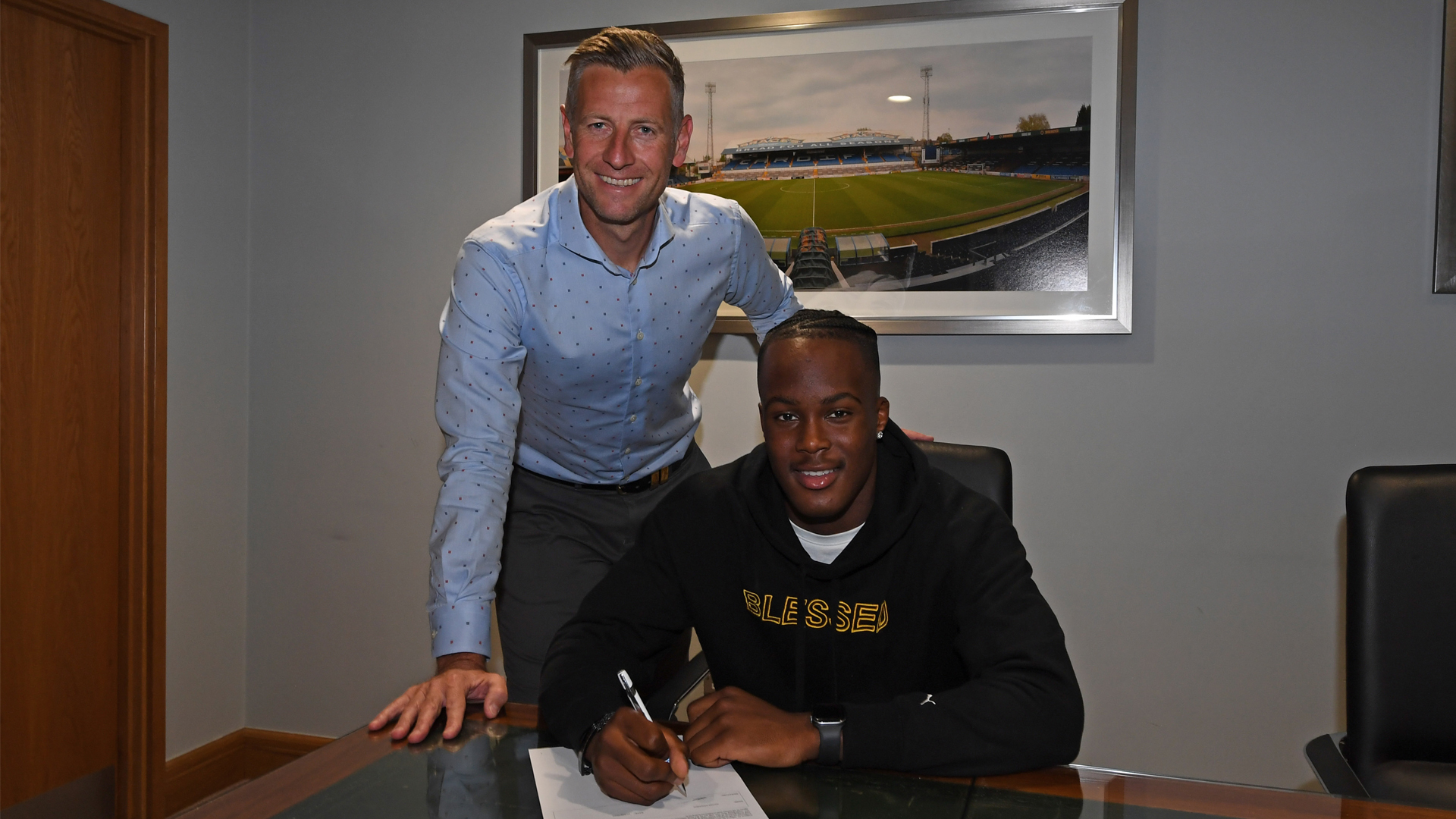 New Bluebird Xavier Benjamin is excited for his first season with the Club. After signing his two-year contract, the defender said: "I'm truly honoured and blessed to be a part of this great club. I cannot wait to get involved, play and progress as a player and a person. I'm really looking forward to interacting with the staff, players and even the fans, as this is a new chapter for me.
"I want to get the ball moving, and I know the opportunity that is here at the Club, and I want to take it with both hands when the time comes. On and off the pitch, I'll be giving 100%, working hard and being the best that I can be."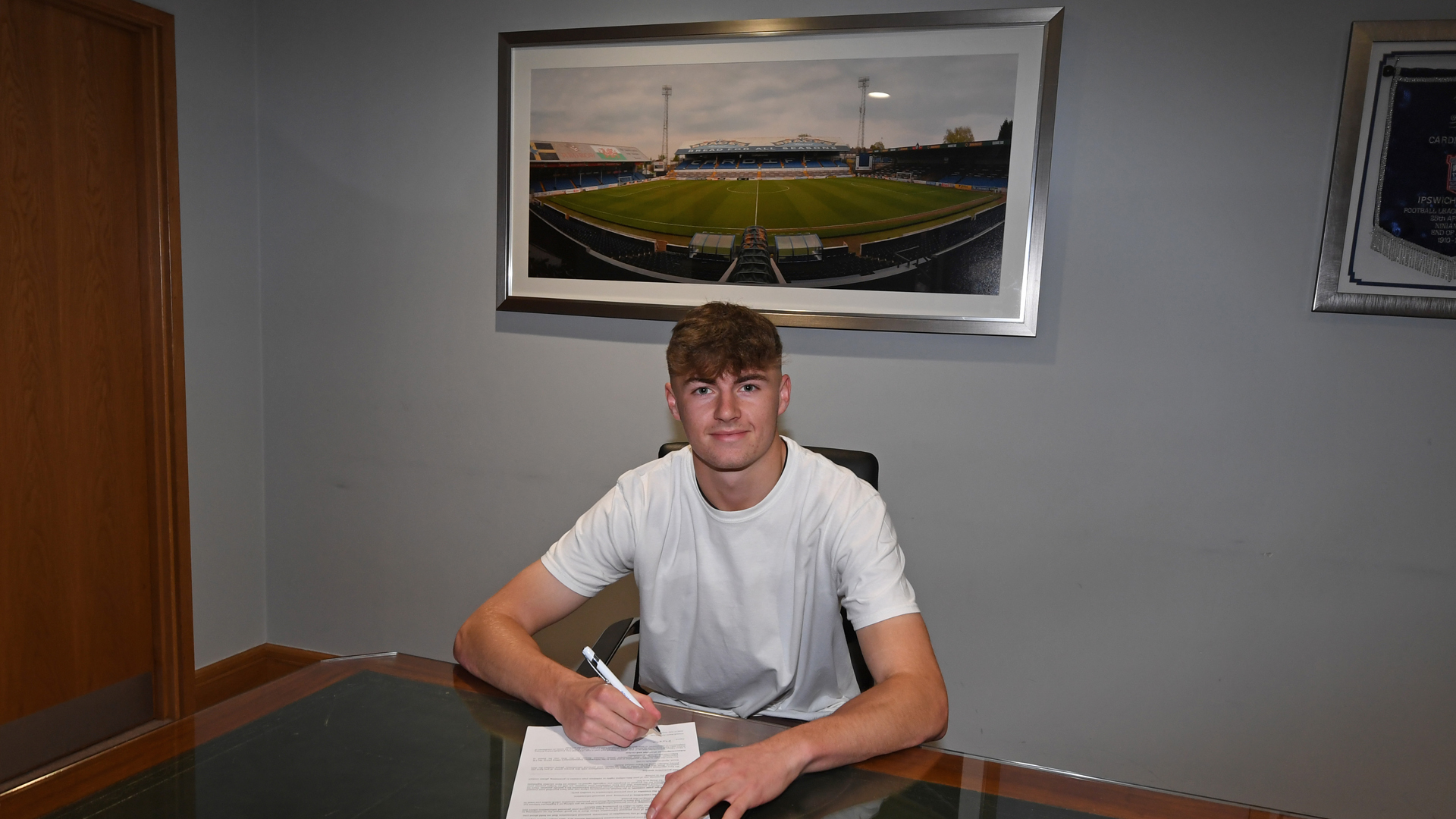 With several goals scored for both the U18 and U23 side last season, forward James Crole's breakthrough within the Academy has resulted in him signing a two-year deal with Cardiff City. The 18-year-old expressed his delight whilst at CCS: "I've been coming to games since I was four or five years old, and playing for the Club is all that I've wanted to do since I was that age. 
"It's nice to sign the new contract, and I'm excited for the new season. I feel like I've come along quite a lot as a player in the last year, and now I can't wait for what comes next."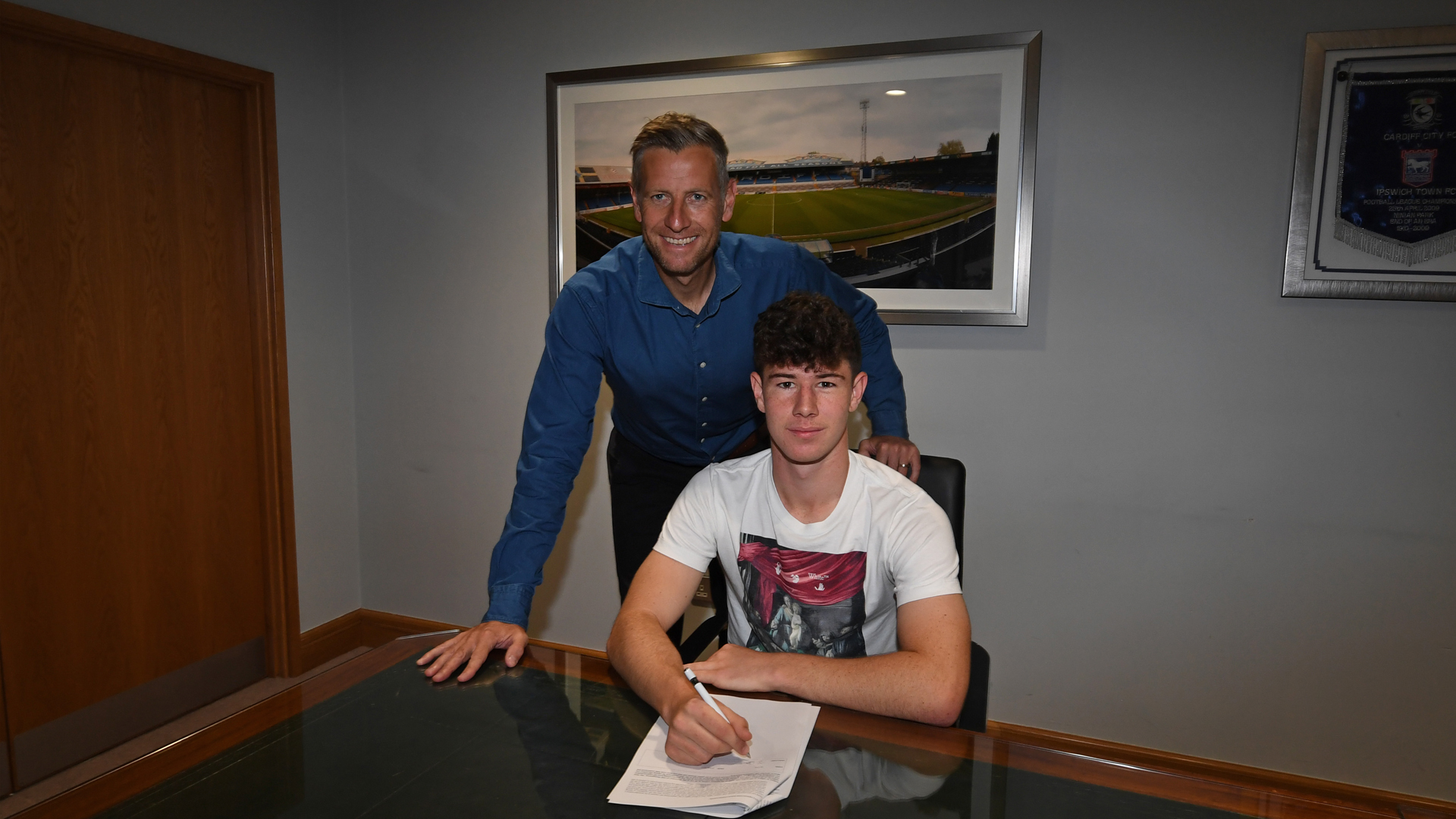 Defender Jac Clay signed a one-year deal with the Bluebirds, as he now looks to make the step up to playing for the U23 side following two seasons with the U18s.
"I'm very happy and proud," Jac said. "I've been at the Club for quite a while, so I've been looking forward to this day, it's an accomplishment that I'm happy to have achieved. 
"I have to give my thanks to my parents and other family members for driving me around over the years, as well as the coaches for all of their work in supporting me. I'm looking forward to getting to work in pre-season!"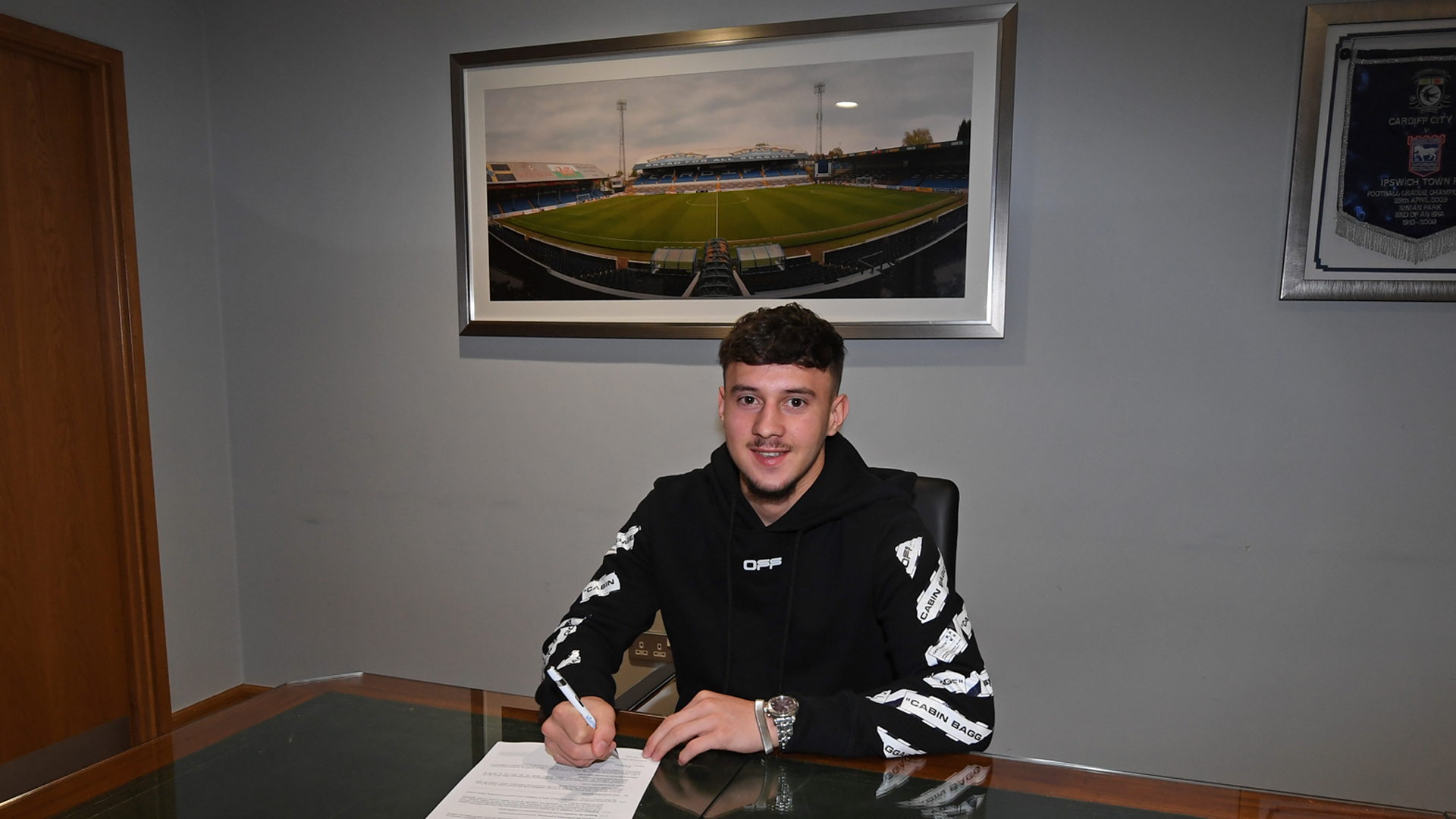 Teammate and fellow defender Aidan MacNamara also signed a new one-year professional contract with City. Upon signing, Aidan explained: "I've been at the Club since I was seven years old, and it's always been my dream to progress through the Academy and aim to play for the First Team.
"I'm not there yet, but this is a good step forward! I want to hit the ground running this season; there are plenty of opportunities at the Club with a lot of young players coming through, there's never been a better time for me to make a mark."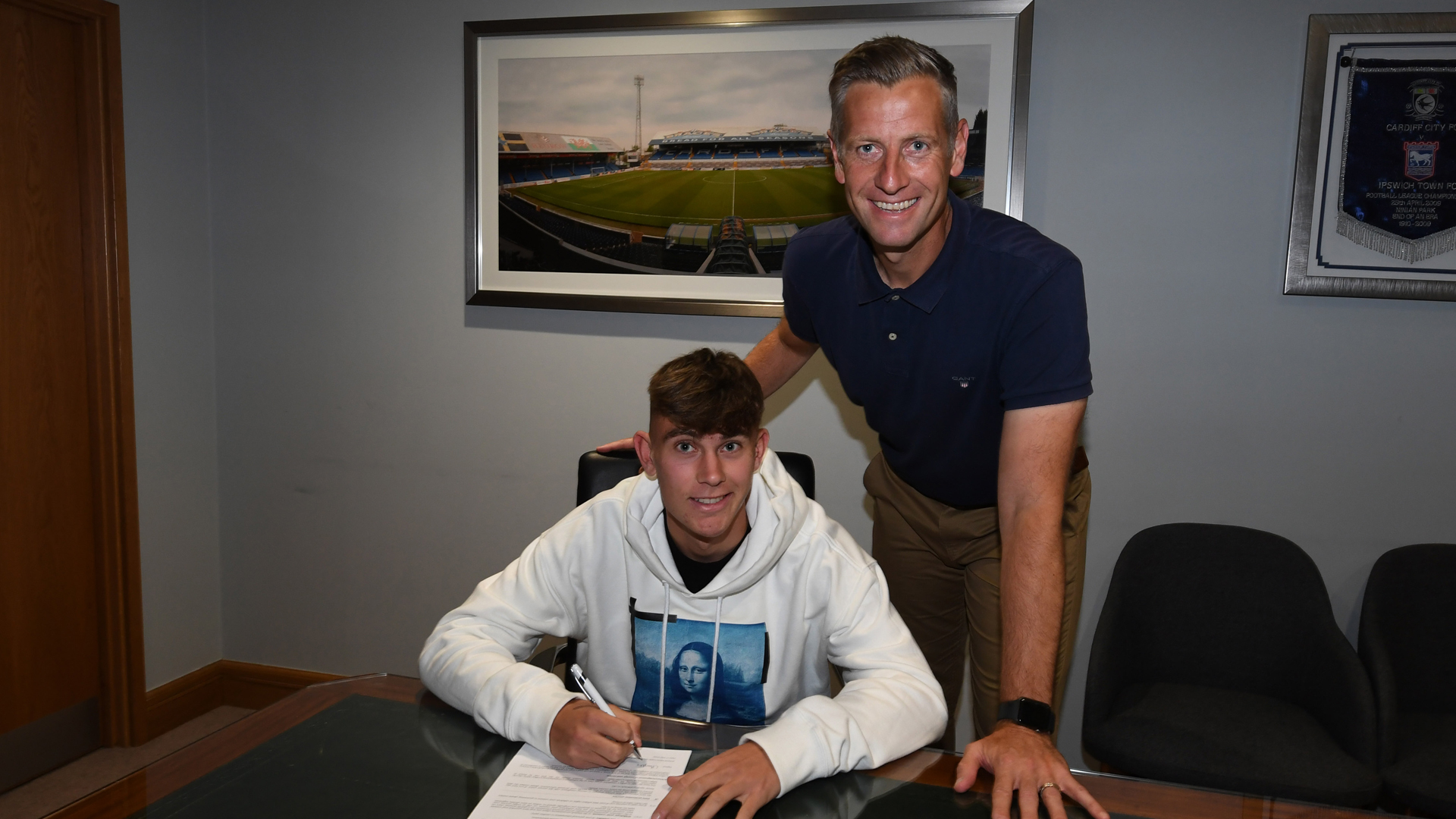 Following a loan spell to Cymru Premier club Haverfordwest County during the second half of the 2021/22 campaign, Caleb Hughes' new one-year deal sees the midfielder return to South Wales with a desire to push on within our U23 side.
"I'm happy to have signed and can't wait to get the season started now," said Caleb. "I learned a lot during my loan spell playing men's football, and want to bring that back with me to this next campaign.
"My aim is to play regularly for the U23 side, and then to hopefully make my debut for the Club."
With several new deals agreed upon for the U23 side ahead of the 2022/23 season, Head of Academy David Hughes spoke of the positive work that has been done behind the scenes before pre-season begins later this month.
"First of all, I'd like to congratulate the boys themselves, as well as their families and parents," began David. "Well done also to the staff who have worked with them, from the recruitment guys who spotted them and identified their capability, to the coaches and support team who have nurtured and developed their potential, with yet more to unlock.
"With the signings, we've illustrated the two pathways that we have in place. Four of the boys are from our Academy, who have grown up with the Club, whilst we've also identified Xavier Benjamin and introduced him to the programme from Fulham.
"We're really excited, and believe we can support these players in achieving their dream of playing for our First Team.
"Cardiff City has always had talent and promise. We've seen the success of that more recently, and the challenge for the next group is to confirm that there are individuals who are talented and motivated enough to ensure that they're the next ones to set foot onto the First Team pitch.
"It's exciting, and when there are young players seeing that others have advanced to succeed in making the final step, having those aspirational conversations can be so important in their development. Equally, when the First Team staff have also made that step up from managing within the Academy to where they are now, they understand the importance of what that difference looks like."