Rainbow Laces | Football is everyone's game
Club News
3rd December
Cardiff City supported the Rainbow Laces campaign when Sheffield United visited CCS on Saturday afternoon.
The Rainbow Laces campaign, ran by Stonewall, aims to use the power of football to make the game more accessible, enjoyable and welcoming to all supporters.
Stonewall is a registered charity which supports the rights of lesbian, gay, bisexual and transgender people, while the Rainbow Laces campaign celebrates lesbian, gay, bi and trans inclusion in football.
Alongside Stonewall, we believe that football is everyone's game.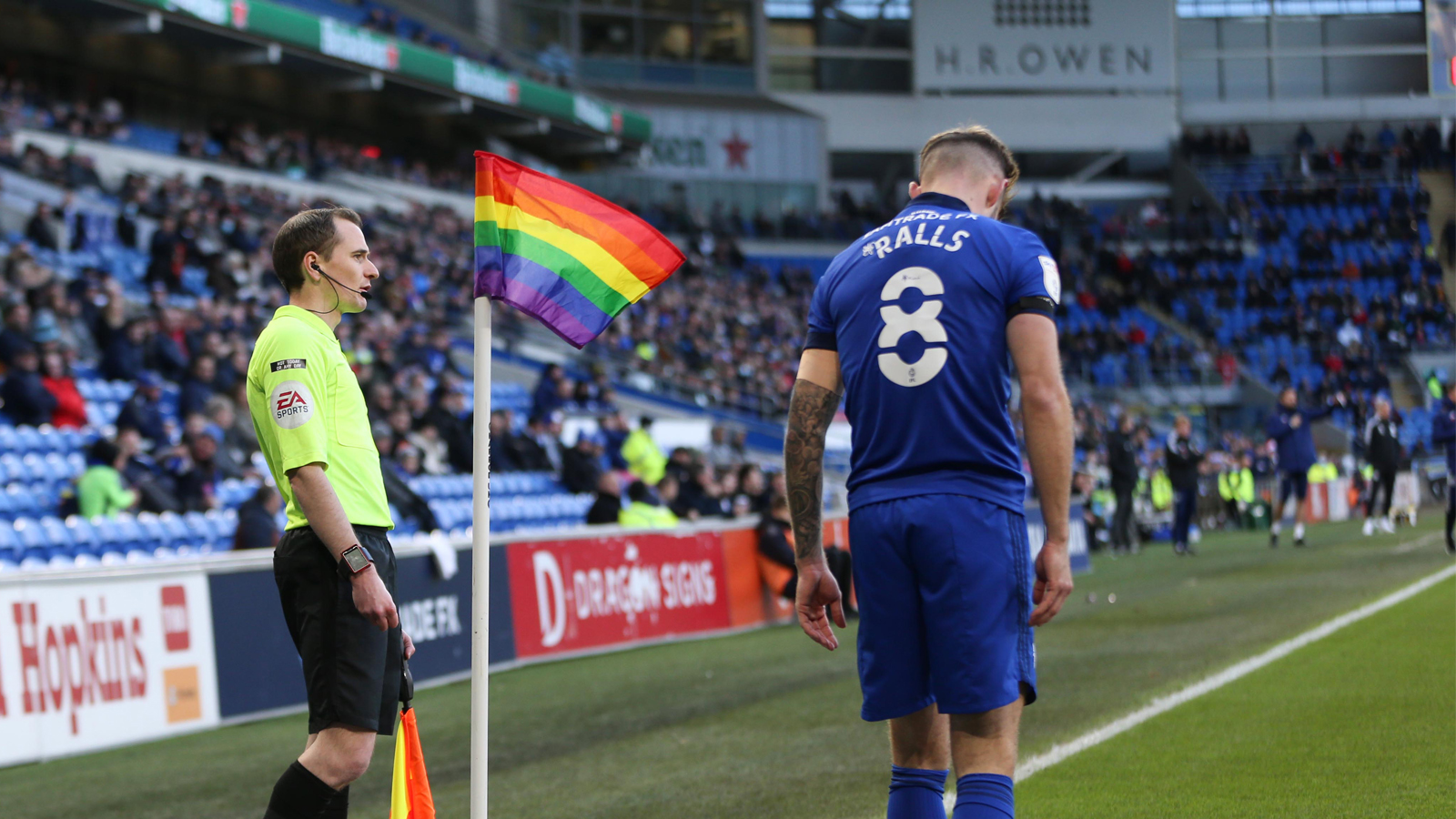 The Rainbow Laces campaign this year runs until Sunday, December 12th. 'Wear your Rainbow Laces' Day takes place on Wednesday, December 8th.
Cardiff City showed their backing over two fixtures on the weekend - with the Bluebirds hosting Sheffield United in Sky Bet Championship action on Saturday before Cardiff City FC Women faced Pontypridd Town in the Adran Premier on Sunday. There were corner flags, substitution boards, captain's armbands and laces on the players' boots, all in a rainbow theme, in a show of support for this campaign.
Wearing Rainbow Laces – in person or online – is an important way of showing you support LGBT inclusion in sport.
Purchase your Rainbow Laces here!
Don't forget to show your support on social media, using #EveryonesGame and #RainbowLaces.