Reaction | Harris post-Brentford
Interviews
11th December
Neil Harris spoke at Griffin Park following the final whistle of Cardiff City's defeat to Brentford.
While Marlon Pack's superb strike set up a frenetic final third to the match, the Bluebirds were unable to fight back from a two-goal deficit in West London.
Having taken 10 points from Harris' first four games in the dugout, the defeat was City's first under their new boss, who expressed his disappointment with his men's performance in the opening hour.
"Yes, we could have [got something] at the end when we threw caution to the wind, went a little bit more direct and asked more questions," he began. "I think we missed a couple of good chances and one real sitter.
"However, over the first hour of the game, we deserved to be behind. I don't think we played as well as we have done, the decisions on the ball were questionable and too many of my players were off the standards that they've set under me. Brentford are a good side and they can punish you."
The Bluebirds travel to to face top-of-the-table Leeds United this Saturday, with Harris explaining that Elland Road could be the perfect setting to show a response.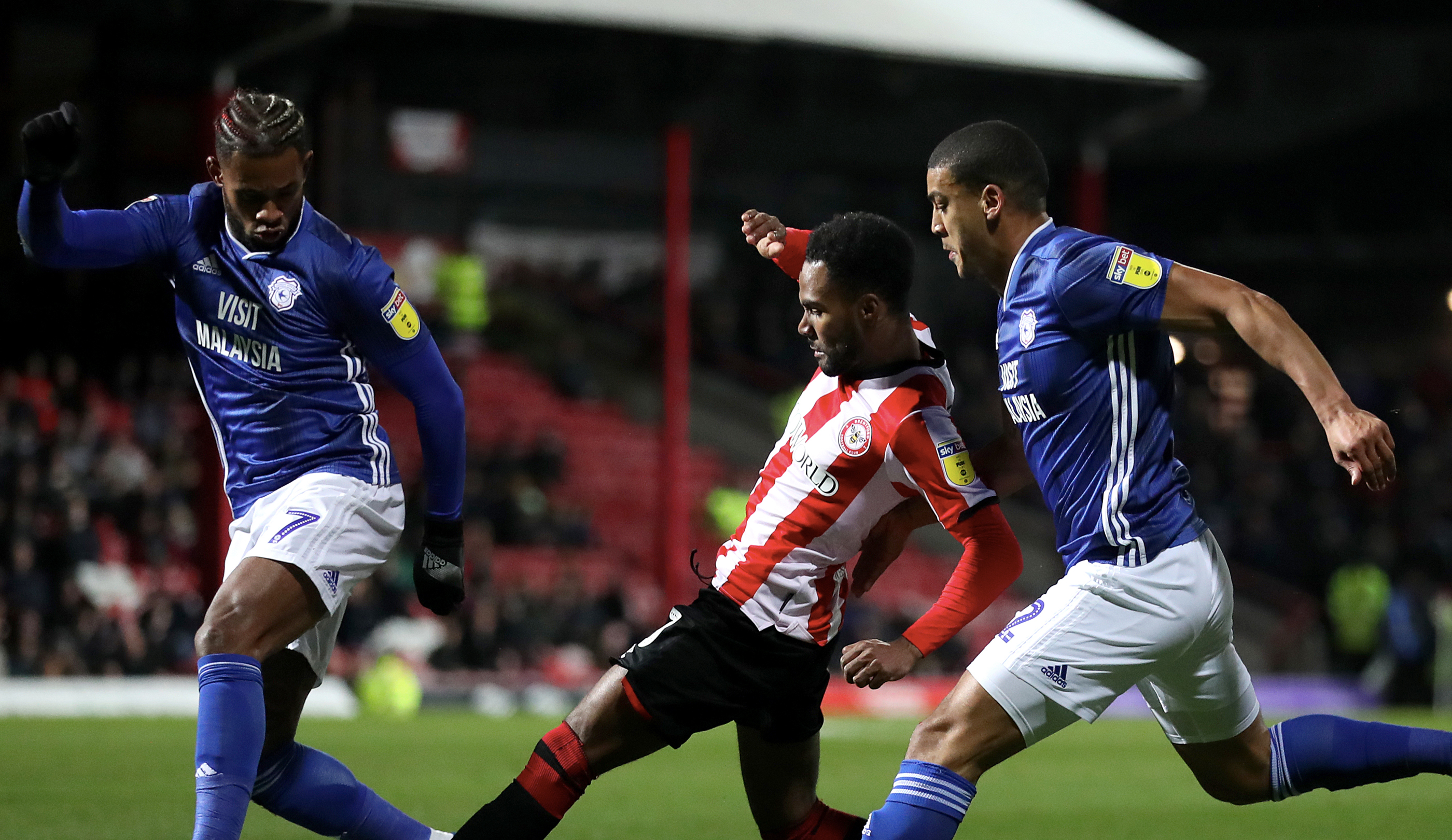 "We have to look at why this Club has only won one away game this season, and I think you saw why in the first 60 minutes," continued Harris. "We have to be better than that when we go to Elland Road on Saturday. It's a great place to go and have a reaction. I know the players will be up for it.
"They've had seven wins in a row so we know it's going to be tough. We've got good players and I've seen a really good group. If they respond as they have to everything I've asked from them so far, then we'll have a really good reaction. That doesn't guarantee you a result, but I want to see a better performance than in the first hour tonight."
Highlights & further reaction to follow on Cardiff City TV.