Senior stoppers visit Academy goalkeepers
Academy
1st March
On Friday 25th February, First Team goalkeepers Dillon Phillips and George Ratcliffe paid a visit to the Cardiff City Academy, where they spent time training and chatting with several budding stoppers, ranging from the age of 8 to 16.  
Academy goalkeeping coaches Darran Lovell and James Wood were joined by First Team Goalkeeping Coach, Andy Dibble, who knows more than most about the journey from promising goalkeeper to starting eleven stopper. Dibbs came through the youth ranks at Ninian Park in the early 1980s, and went on to make his debut for the Bluebirds on his 17th birthday. 
We spoke to Dibbs about the lads' visit to the Academy, who expressed his joy at seeing so many young goalkeepers learning and taking inspiration from the Bluebirds' current set of shot-stoppers. 
"All of the junior goalkeepers were there, all the way from the U8s to the U16s." he explained. "With them having a week off school for half-term, Darran Lovell, our U23 goalkeeping coach, organised a special day for them. Myself, Dillon Phillips and George Ratcliffe came up and had a day training with them. 
"It was a tremendous day, and it was interesting to see the younger kids just there having fun and enjoying themselves. Obviously, the boys at the older end of the scale, the 16 year olds, are a little more developed in their progress, so it was fantastic to watch them asking questions of Dill and George, and seeing what advice they gave."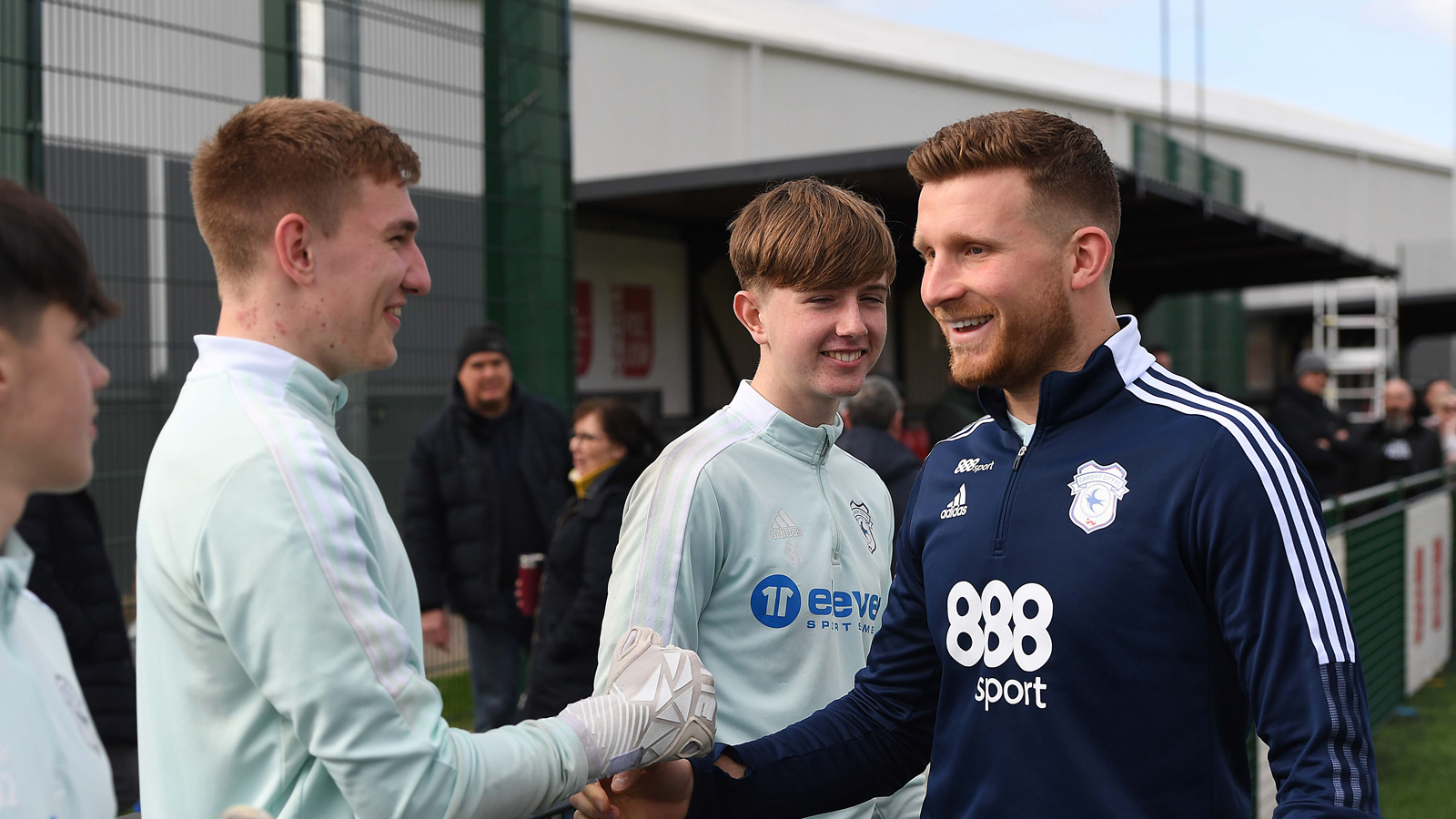 Dibble, who made 62 appearances in a City shirt before joining Luton Town in 1984, returned to Cardiff City Stadium in January 2017, following Neil Warnock, Kevin Blackwell and Ronnie Jepson from Rotherham United, and has since been working with the likes of Phillips, Ratcliffe, Alex Smithies and Neil Etheridge in the second tier and the top flight.
He explained that prior to the pandemic, he was a frequent visitor at the Academy goalkeeping sessions, keeping an eye on the promising young talents involved. 
"I've been here five and a half years, and when I first came here I was going down to those training sessions regularly. Then, obviously COVID hit us, and I haven't had chance to get down there. It was great to get back there on Friday, and they'll be seeing my face regularly now.
"We want to make the goalkeeping side of it a family unit as well, and I'd love to get to know all of these young kids who are coming through. It's also really important that we are in close contact with all the mums and dads who sacrifice a lot every week, and we're very grateful for all of the support that they show us."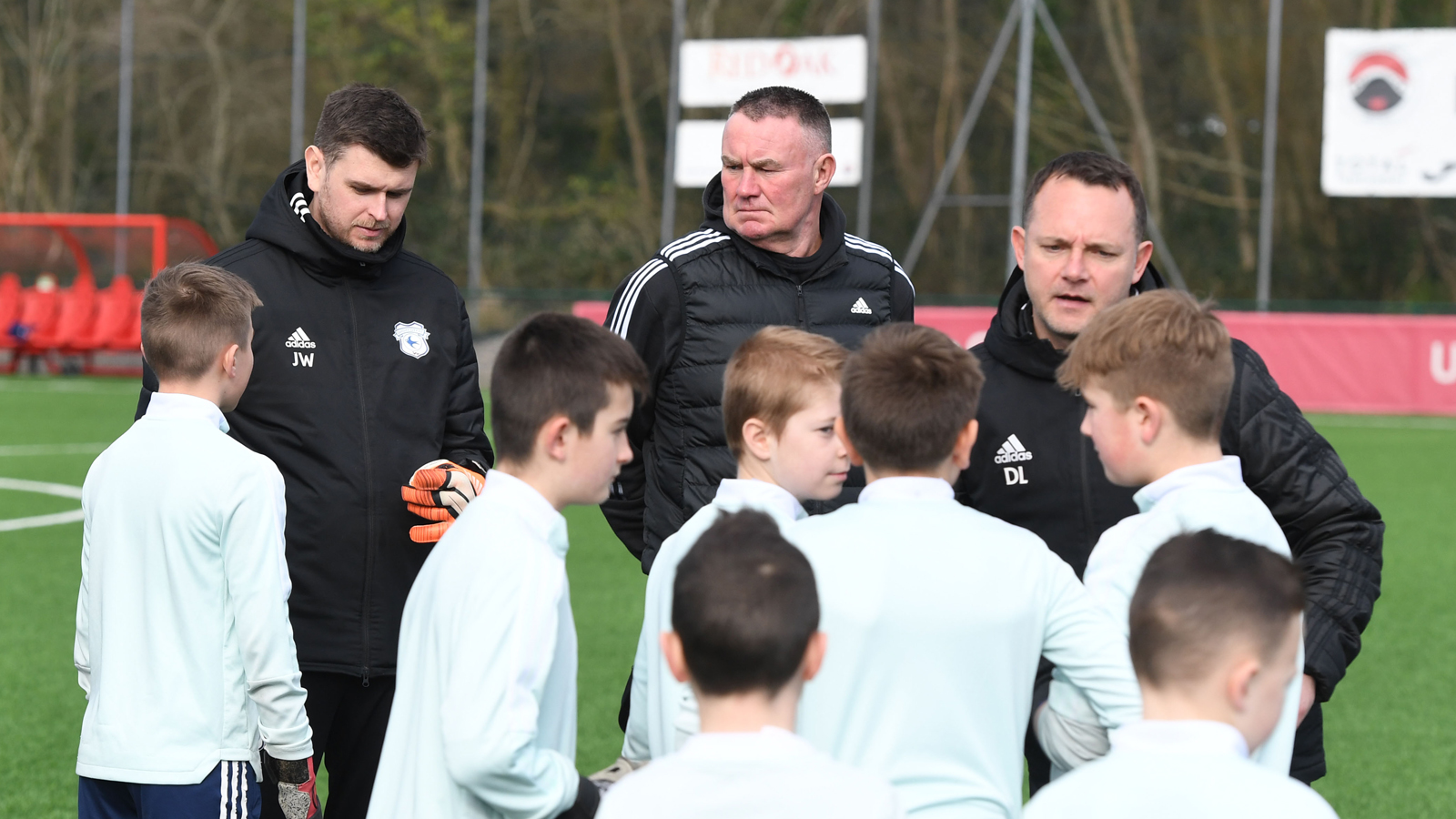 Recently, the Academy announced the appointment of James Wood as Assistant Academy Goalkeeping Coach, with Dibbs full of praise for the son of former Bluebirds goalkeeper, George, who made 67 appearances for the club between 1987 and 1990. 
"James is a fantastic guy. His father, George, is obviously very well known. He is young, he's enthusiastic, and he wants to learn and get better. He's got an eye for young talent, which is what we need. Obviously, we speak regularly, and we've got a good connection between us." 
And finally, our Goalkeeping Coach spoke about his hopes for the future, and was full of optimism that one day a South Wales shot stopper will follow in his footsteps and make the step up to start between the sticks for City. 
He said: "We want to have that continuity, and we want to bring somebody local through someday soon. That will be the aim, for sure. There is a lot of talent out there in Cardiff and across South Wales, and I'm in close contact with Darran and the other coaches who are involved. We're very optimistic that we can produce some good young goalkeepers in the future."