Smithies pre-Huddersfield Town | Fixture offers fresh opportunity
Interviews
30th November
With Tuesday evening's fixture against Huddersfield Town fast approaching, City 'keeper Alex Smithies held a virtual press conference on Monday afternoon.
Smithies, who has started every league match so far during this campaign for the Bluebirds, began by discussing his own feelings towards the upcoming clash with the Terriers, having began his career with the West Yorkshire club.
"It's always nice to play against your old clubs," began Smithies. "You always want to beat them. There will be some familiar faces I'm sure but of course I'm fully focussed on trying to beat them as we did last season.
"It's going to be a tough game and we're looking forward to it."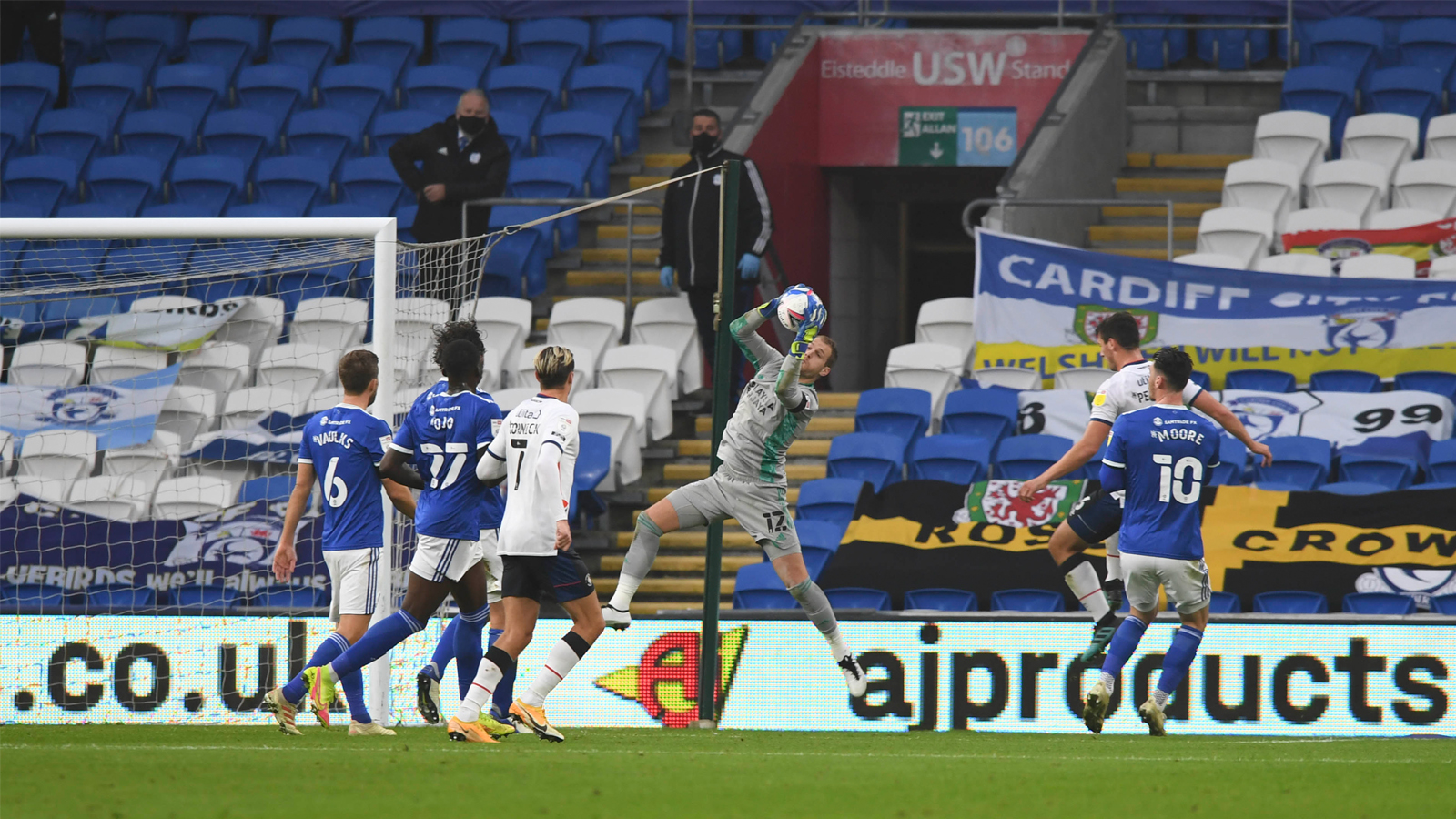 Following City's return to winning ways over the weekend with a convincing 4-0 home victory over Luton Town, Alex reflected on the result and its wider significance as the Bluebirds now look ahead to a busy festive period.
"Getting the win the other day was massive for us," Alex explained. "It gave us a lift which means that we can go into this game with a bit more confidence.
"It's all about following it up and getting a string of results together. We'll have a great opportunity to do that at home tomorrow.
"I feel that we deserved the result on the weekend. It meant a lot to all of us, the Manager included.
"The players are right behind him and we really wanted to repay him for his faith in us and get the three points, and thankfully we did.
"As I said, we need to get some results together now as we look to climb back up the table."