U18 Match Preview | Cardiff City vs. Queens Park Rangers
Academy
14th October
On Saturday, October 15th, City's U18 side welcome Queens Park Rangers to Cardiff International Sports Campus in the Professional Development League for a 12pm kick-off, with free entry to all attendees.
Last week, a 1-1 draw with Forest Green Rovers in the PDL Cup kept the U18 side's unbeaten home record intact, having not lost a game at Leckwith yet this season.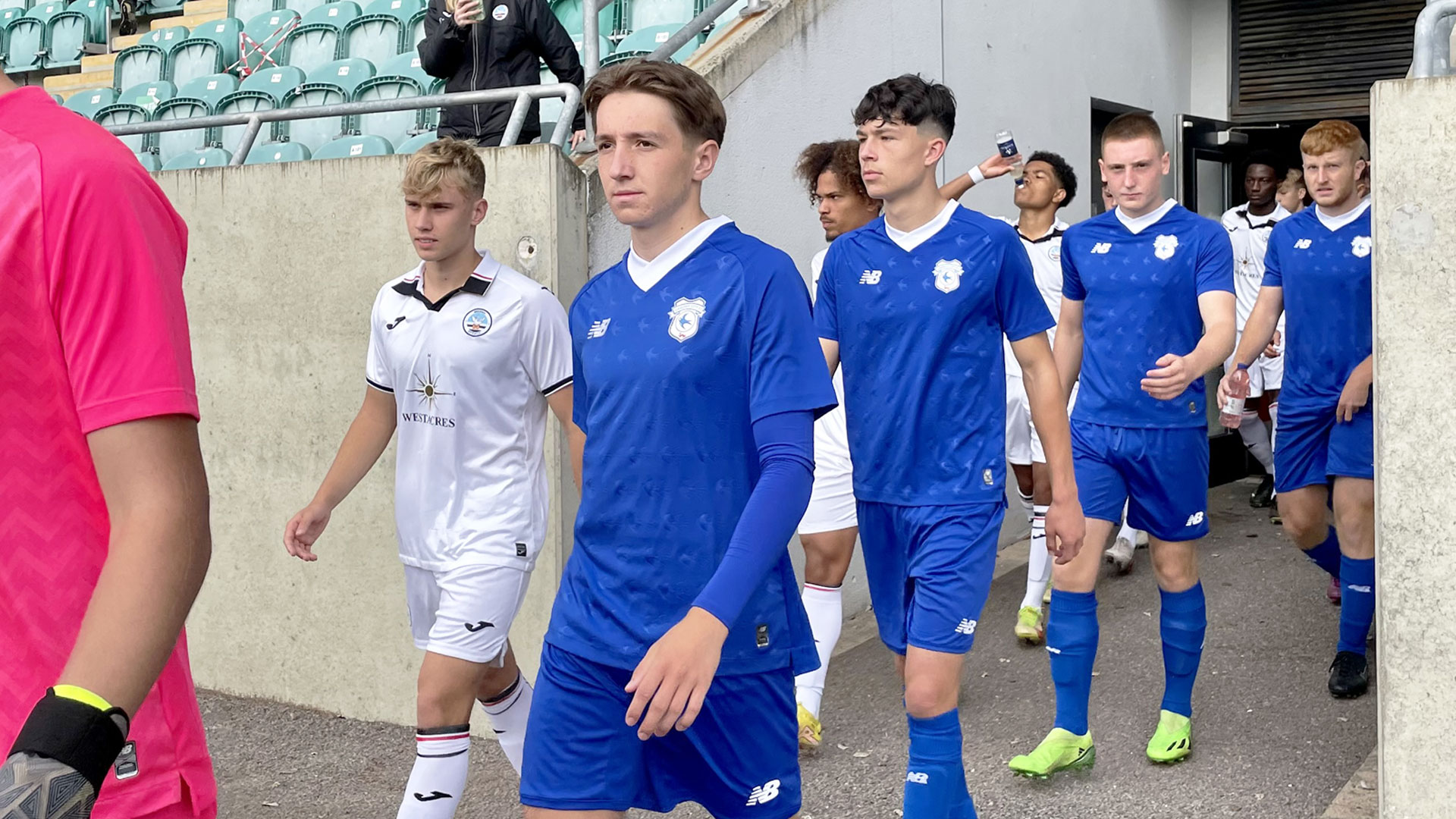 Speaking ahead of Saturday's clash with the Hoops, U18 Head Coach Steve Jenkins commented: ''We've had a really good week. We've just been keeping to our normal routines and practices, we're all prepared and ready.''
Earlier this week, it was announced that nine Bluebirds would be called up for Wales U17 for their upcoming internationals, many of which have featured for Jenkins' side so far this season.
He continued: ''I'm massively proud to see the numbers the Club has produced for international duty. I think it goes under the radar quite a bit but there's a lot of quality and it's good to see.
''A lot of them have experienced Wales representation for a number of years now through age groups but as they get to this sort of age they're getting exposure to some of the best teams in Europe, such as playing France who have got great youth sides. Battling at that level can only bring them extra confidence.''
Morgan Wigley was on target for City in last week's draw with Forest Green. The forward has featured for both our U18 side, and U21 team this season, including an impressive cameo in the victory over Swansea City in midweek.
''I don't want to give away too much on who's going to play, but it's nice to have Morgan [Wigley] now and again; same as Kyle [Kenniford] and Isaac [Jefferies] who are all eligible despite playing in the U21s. Not only is it good for the side but it can really help some of the younger guys, having that extra bit of experience and physicality.
''It's a difficult game for us this weekend. QPR have loads of talented individuals who can cause problems so we have got to be at our best and stay organised and hopefully we can get back on our winning trail.''
QPR currently sit ninth in the Group B table of the U18 PDL. The R's slow start has seen them record six points from their five matches. The Hoops most recently suffered defeat at home to Reading 2-1. The hosts' sole goal coming from Rayan Kolli from a corner. The London side have seen multiple different goalscorers throughout their five matches so far with a new man on the scoresheet in every match.