U18 Match Preview | Millwall vs. Cardiff City
Academy
17th November
Cardiff City's U18 side will travel to London to face Millwall in the Professional Development League, this Saturday (19/11)- 1pm kick-off.
A victory for the young Bluebirds will move them to the top of the South division of the U18 PDL league, as City currently sit 2nd, with two points fewer than Millwall, as well as a game in hand.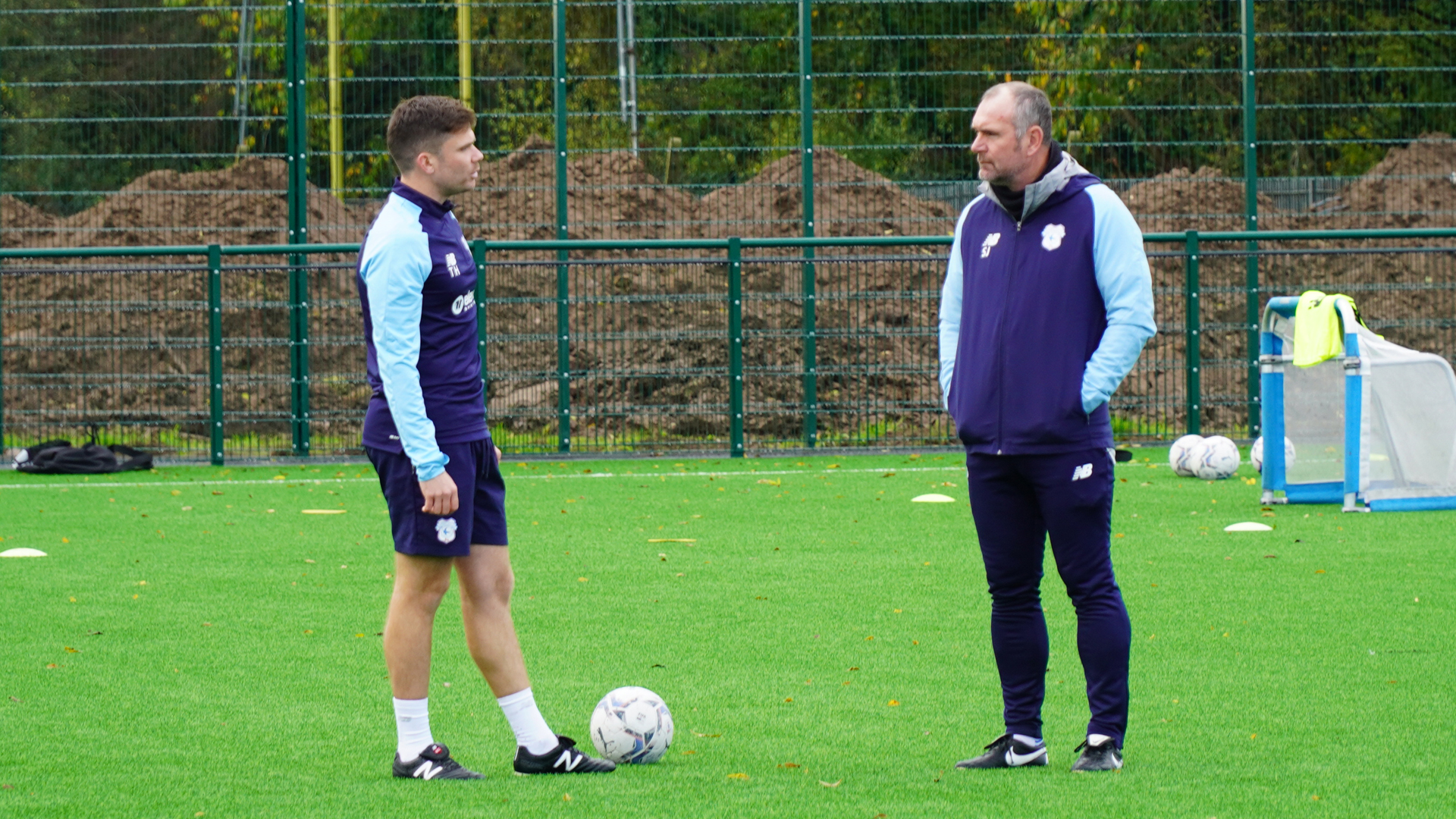 Steve Jenkins' youngsters added to their points tally on the road at Coventry City last week. A 3-2 win, including goals from Morgan Lewis and Trey George was added to by Gabriele Biancheri's strike from the penalty spot on his return to the side.
U18s Manager Jenkins, speaking ahead of the upcoming match, said: "Gabe [Gabriele Biancheri] had a great comeback to the side last week. He had a really good game since we'd not had him since the Swansea match, so that's about a month out! He'll be in contention for those places for Saturday as will many others.
For development, there's no better [games to play] than these. It's all part of learning but we showed last week we can be mentally strong and I'm hoping we can do the same again Saturday..
''We'll approach the game the same way. It's down to executing the plan. We've prepared on Thursday and Friday to make sure we're in a good place but the boys are confident. After last week, they should be.''
Millwall sit top of Group B after nine games with six wins, two draws and one defeat while City boast six wins from eight games in the PDL.
Having not played a league match for three weeks, the Lions have had both positives and negatives from results, which Jenkins' young Bluebirds will look to exploit.
The Lions have scored 16 goals in their last three league games, however two of those matches were 4-4 and 5-5 scorelines respectively.