U18 Match Report | Cardiff City 1-1 Bristol City
Academy
29th January
City's U18 side fought back from behind to record a 1-1 draw with Bristol City in the Professional Development League at Cardiff International Sports Stadium on Saturday.
Callum Jones and Cole Fleming started in two changes from the goalless draw at Watford last time out.
The game's opening opportunity was crafted by the away side. Ollie Thomas curled the ball agonisingly wide from just outside the area and shortly after, saw his ambitious attempt saved by Jake Dennis.
City came close with 11 minutes on the clock. Caleb Hughes tried his luck from a distanced free-kick, which drifted just wide.
Stopper Dennis went onto produce some fine form in the half, denying midfielder Thomas, Seb Palmer-Houlden and Isaac Richards.
The hosts had a chance just before the break. Dangerman Cian Ashford skilfully worked his way through on goal before contact put him to the ground, but nothing was given.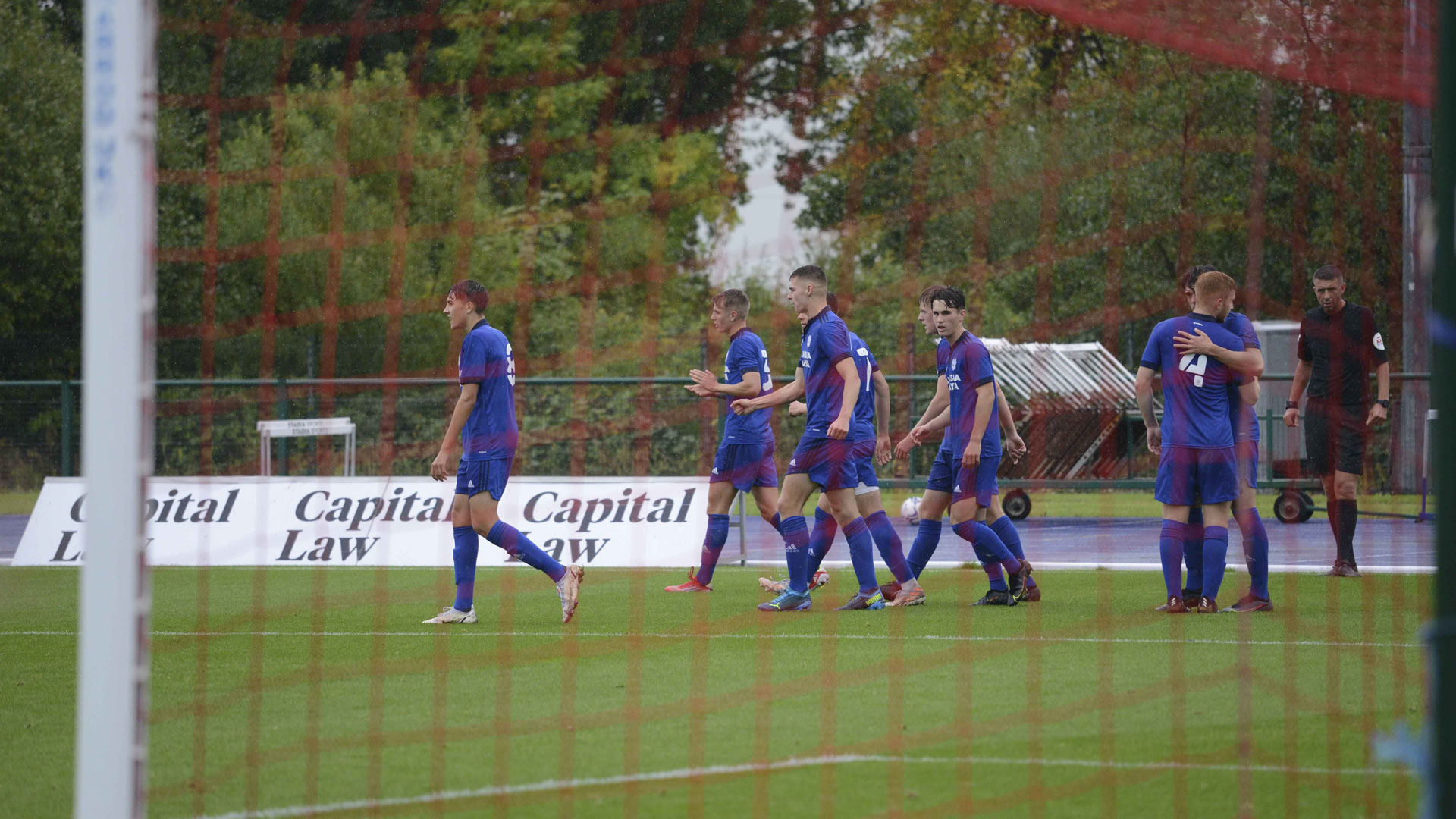 After the interval, play tightened as both sides continued to hunt for the opener, and it took 14 minutes for the visitors to come close. Attacker Palmer-Houlden struck the post, but was indeed able to find the opener four minutes later.
City looked for an equaliser but needed to find a way against the strong defence, managing to with 11 minutes of the 90 remaining. Forward Ashford was fouled in the box, a penalty was awarded and he coolly slotted it home.
That gave the Bluebirds more confidence and three minutes later, they nearly took the lead. U16 player Tanatswa Nyakuwha was denied by the boot of Mac Boyd, two minutes after coming off the bench.
With the wind playing its part, forward Hughes produced an in-swinging free-kick from the left flank after 84 minutes, goalkeeper Boyd managed to tip it wide though.
No further clear-cut opportunities arose, and the teams took a point apiece in the Professional Development League.
U18 FINAL SCORE: CARDIFF CITY 1-1 BRISTOL CITY
Cardiff City: Dennis, Jones, Davies, Rippon, Lawlor, Hughes, Schwank (Kenniford 56'), Colwill, Fleming (Nyakuwha 80'), Ashford, Jefferies.
Subs not used: Coomer, Crew.
Bristol City: Boyd, Bell, Campbell-Slowey, Taylor-Clarke, Knight-Lebel, McAllister, Richards, Thomas, Palmer-Houlden, Hutton (Churchley 67'), Anderson.
Subs not used: Yeboah, Casa-Grande, James, Brown.