U18 Match Report | Cardiff City 1-2 Crewe Alexandra
Academy
18th March
Cardiff City U18's four-match unbeaten run came to end after a 2-1 defeat by Crewe Alexandra.
Steve Jenkins made four changes from the side that drew with Bristol City last week. Luke Armstrong, Morgan Lewis, Troy Perrett, and Josh Beecher came in to replace Joe Thomas, Cole Fleming, Tanatswa Nyakuhwa and Japhet Matondo.
The game was hardly a minute old before the Bluebirds had their first sight of goal. Trey George used his pace to get behind the defence but could only hit the post from a narrow angle.
Crewe have scored 14 goals in their last two league games, and their attacking prowess was on show ten minutes in. A cross from Max Woodcock found Callum Agius, but somehow the forward missed from point blank range.
While they couldn't score from a yard out, they did two minutes after Agius' chance, this time from 30-yards out. Lewis Nolan's effort found the top corner perfectly to open the scoring.
The goal seemed to ignite the Railwaymen's attacking intent, and they set out on their quest to find a second. But Armstrong in the City net was equal to everything, making an excellent double save to deny Rhys Allport and then Agius.
The game lulled towards the end of the first half, with neither side able to create anything of note. The best chance fell to Agius, but Lewis put in a great block to stop the move.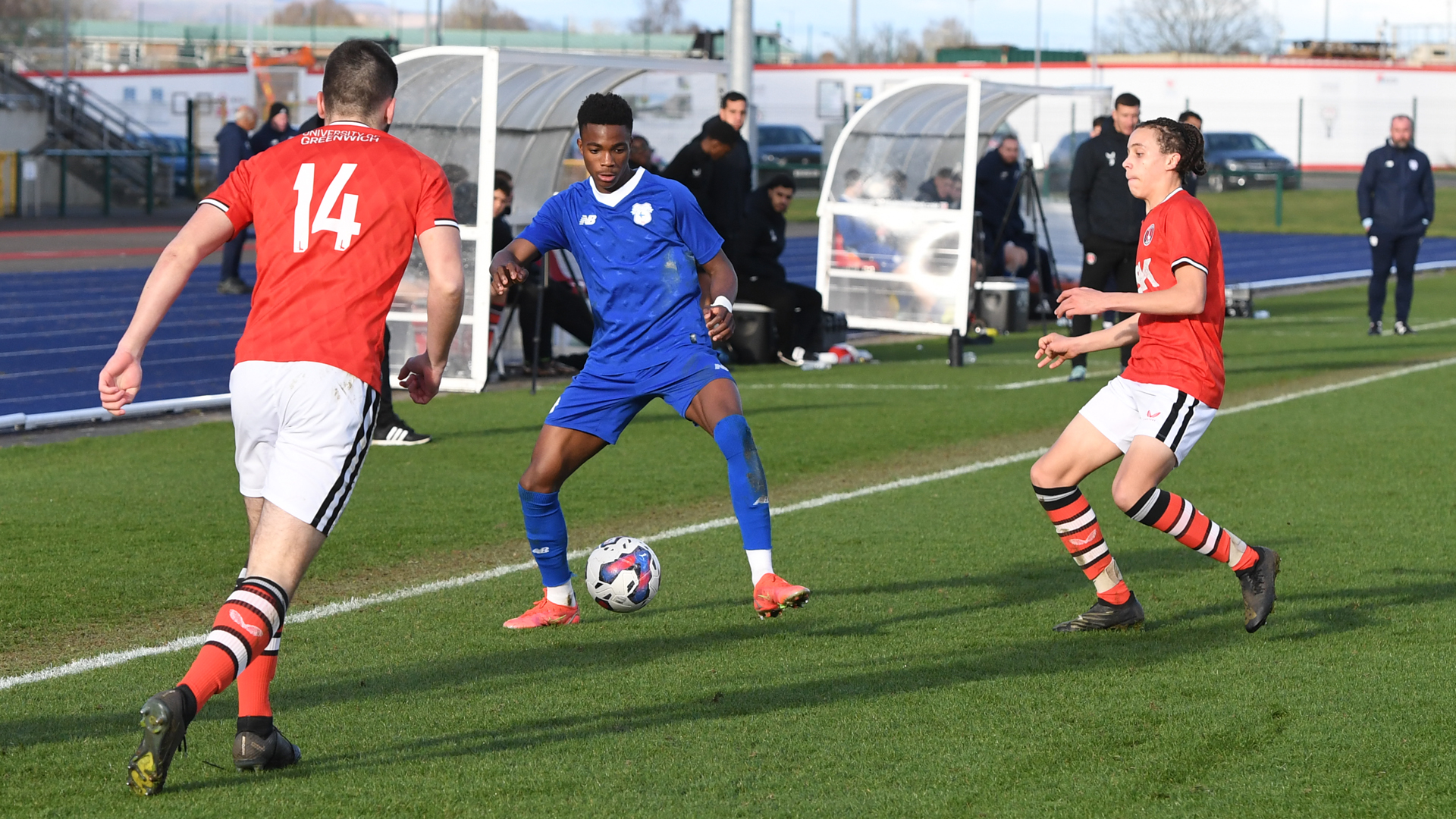 Just like the beginning of the first half, George found his way round the Crewe defence, but once again, his effort clipped off the post.
And City would find themselves two down shortly after that. Owen Lunt cut the ball back to Ty Webster, and he stroked the ball home into the bottom corner.
The Bluebirds did respond well after the goal, with chances falling to Perrett and Beecher, but Jack Flint in the Crewe goal positioned himself well to make two fine saves.
But Flint couldn't keep a clean sheet, as the Bluebirds found their way back into the game with 25 minutes left. Substitute Cole Fleming's close control opened up space in the box, and he produced a cool finish.
With a goal under their belt, City looked more confident as they pushed for an equaliser, but the golden chance that they were seeking wasn't forthcoming. Unfortunately, time ran out before they could level the game, and it was Crewe who took all three points.
FINAL SCORE: CARDIFF CITY 1-2 CREWE ALEXANDRA
Cardiff City: Armstrong, Keeping © (Fleming 55'), Giles, Lewis, Lawlor, Barton, Spiers, Twose, George, Perrett (Mafico 73'), Beecher (Philips 73'). Subs: Thomas, Jones.
Crewe Alexandra: Flint, Bhatti, Kempster-Down, Nolan, Washington, Crolla, Webster, Lunt ©, Allport, Agius, Woodcock (Vincent 89'). Subs: Fisher, Williams, Senior, Parry.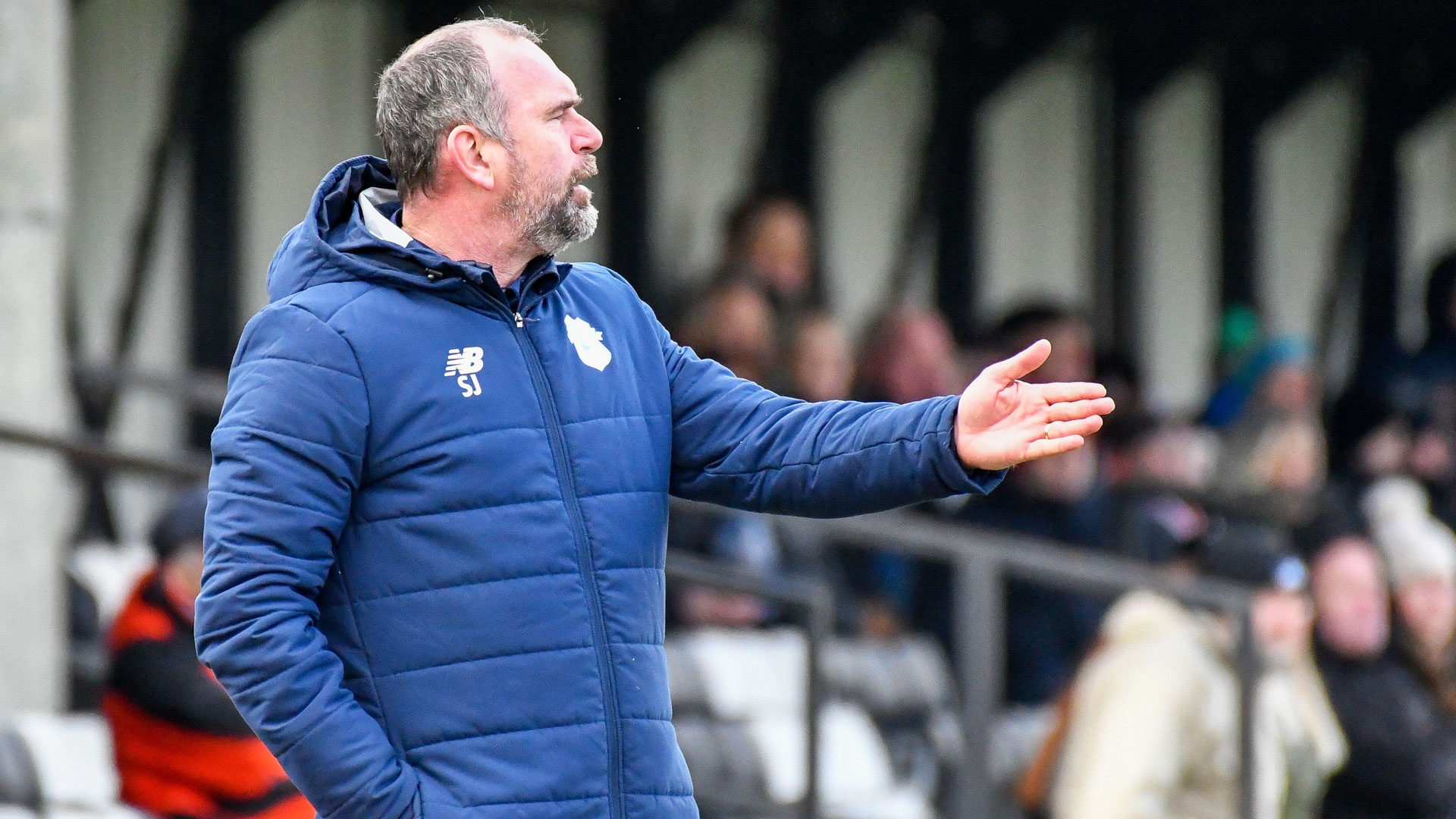 Following the final whistle, Steve Jenkins shared his thoughts on the result against the Railwaymen.
"I was disappointed with the first half. Thought we looked a little passive and lacked a real energy, and that's what we're about as a team. We're aggressive, we have energy, but we just lacked it today. Let's be fair, I thought Crewe were really good, they played well and deserved to win.
"We came out in the second half and had a go, created some good chances. Trey hit the post on a couple of occasions, their keeper made a couple of good saves at some vital moments. We huffed and puffed but probably didn't have enough quality on the day to go and get an equaliser or a winner."