U18 Match Report: Cardiff City 1-2 Hull City
Academy
20th March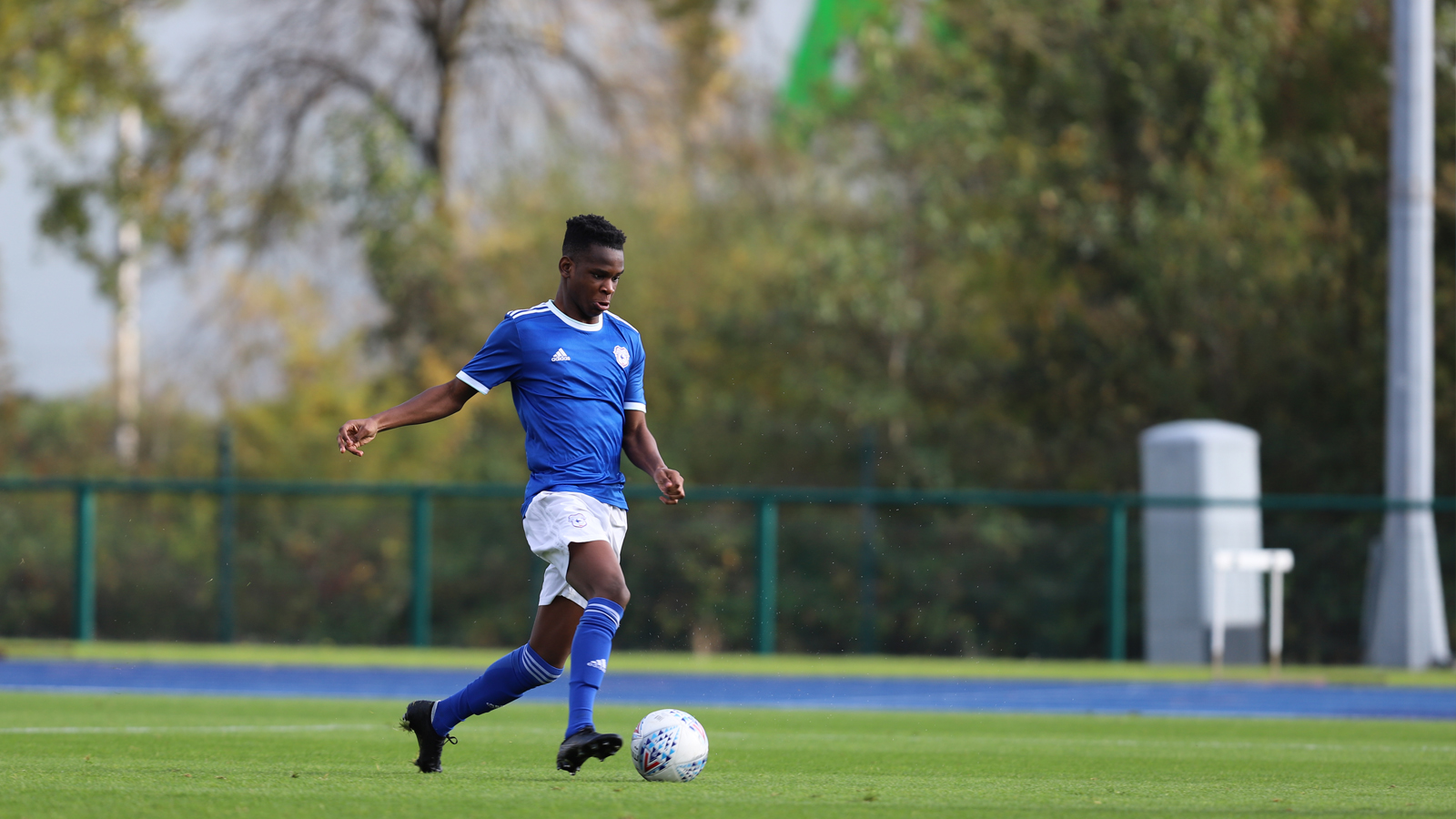 Matthew Bloxham made seven changes as Jaimie Cogman, Aidan MacNamara, Joe Keeping, Morgan Lewis, Jac Clay, Rhys Schwank and Caleb Hughes started.
The Bluebirds' first effort on target came after six minutes. Dangerman James Crole made a terrific run from just past to the halfway line to the edge of the area, before seeing his well-struck effort tipped over by Harry Fisk.
It was the visiting side who opened the scoring though, 17 minutes later. Oliver Green found the net from just outside the box.
City looked for an equaliser and came close with 39 minutes played. From winger Hughes' corner, centre-back Clay rose high to powerfully head on target, but stopper Fisk made a good save.
After the interval, it took eight minutes for Cardiff City to strike another effort on target. Japhet Mpadi tried his luck from distance, but the curling attempt was saved by goalkeeper Fisk.
The Bluebirds continued to press for a leveller and came close after 61 minutes. Substitute Mpadi produced a dazzling run into the area, before seeing his promising attempt kept out.
Three minutes later, the visitors scored their second goal of the game. Will Jarvis directed his header into the bottom corner.
The Tigers thought they had a third goal with 71 minutes on the clock. Forward Green struck from range, but the goal was ruled out for offside.
City got one back 12 minutes later. Frazer Thomas' terrific through-ball found striker Crole, who rounded 'keeper Fisk, before burying the ball in the net from an acute angle.
In the closing stages the determined Bluebirds were denied twice. Siyabonga Ligendza's powerful effort was stopped, prior to U15 player Mpadi seeing his header saved.
Despite Cardiff City's battling efforts, the away team took three points.
U18 FINAL SCORE: CARDIFF CITY 1-2 HULL CITY
Cardiff City: Cogman, MacNamara (Coomer 59'), Keeping (Ligendza 75'), Lewis, Clay, King, Schwank, Kenniford, Crole, Thomas, Hughes (Mpadi 46'). Subs not used: Dennis, Vaughan.  
Hull City: Fisk, Curtis, Leake, Beckett (Deacon 85'), Mills, Taylor, Dyer, Power, Sani (Carew 74'), Green, Jarvis. Subs not used: Macauley, Leach, Wallis.