U18 Match Report | Coventry City 0-0 Cardiff City
Academy
28th August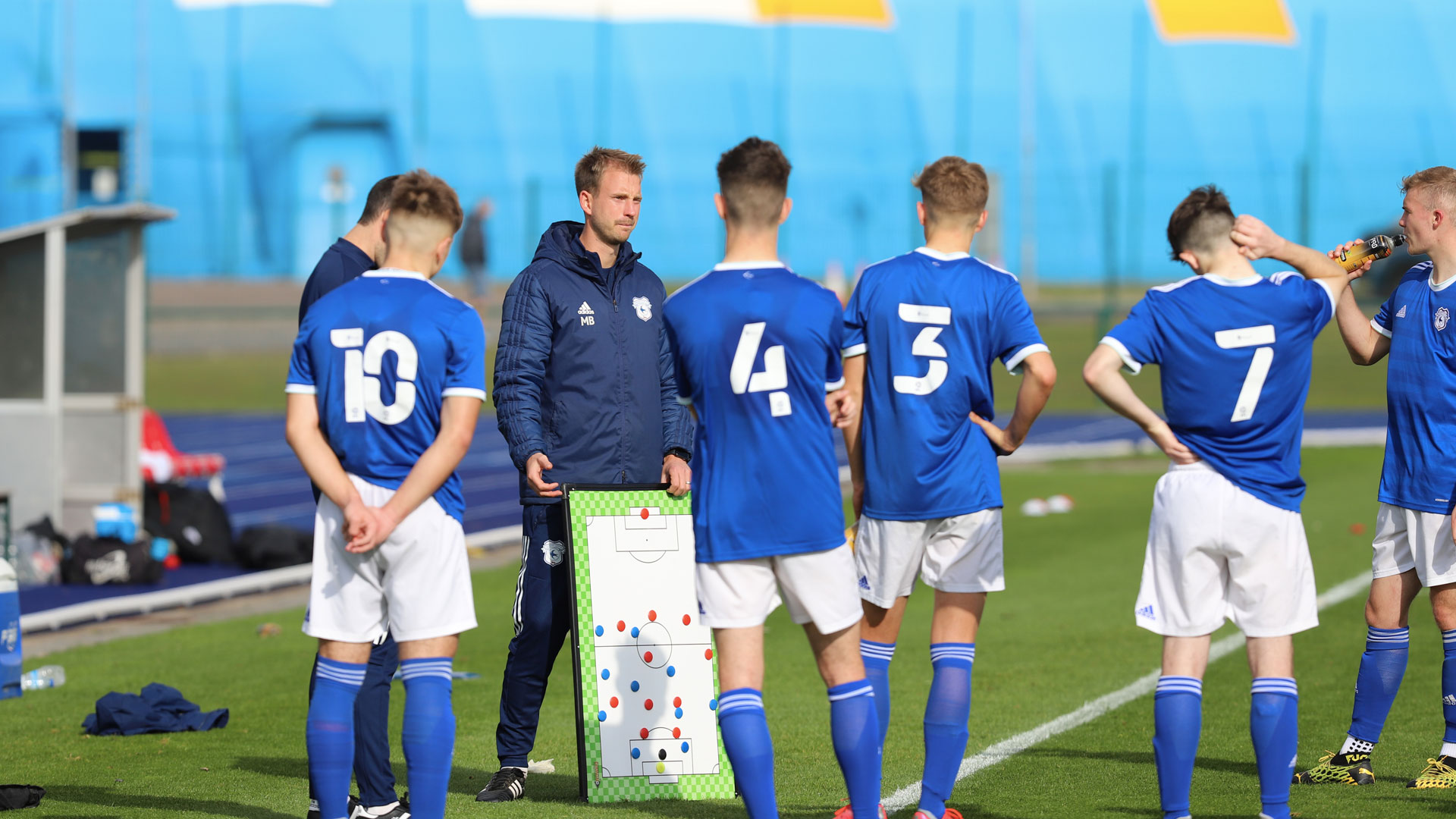 The young Bluebirds earned a hard-fought point on the road against Coventry City on Saturday afternoon, in a goalless draw at the Alan Higgs Centre.
Matthew Bloxham made two changes to the side that started in last week's home victory, as Jake Dennis and Aidan MacNamara entered the starting eleven.
Goalkeeper Dennis made the star turn on the day, saving a 37th minute penalty kick.
Caleb Hughes came close early on for the Bluebirds, though his shot his the side netting from a difficult angle. James Crole followed up afterwards, though his strike in turn was tipped wide.
Though they had the majority of the first half chances, the hosts were awarded a penalty kick with little less than ten minutes before the half-time whistle. Justin Obikwu's strike was solid as it glided along the floor towards the left upright, but Dennis was able to dive low to tip it just past the post, keeping the match goalless.
In the second half, it was the hosts who came closest to scoring, as Isaac Moore's header was cleared off the line by Jac Clay's superb aerial block. Jac was later sent off by the referee for a dangerous challenge, with 20 minutes remaining.
With chances for both sides but nobody quite able to put their side ahead, the Bluebirds shared the points with their hosts, having kept an impressive away clean sheet.
FINAL SCORE: COVENTRY CITY U18 0-0 CARDIFF CITY U18
Coventry City U18: Bell, Wilson, Batanwi, Katsukunya, Wynne, O'Brien, Berry, McCafferty, Obikwu, Moore, Rodber. Subs: Shepherd, Callaghan, Manners, Young, Perry.
Cardiff City U18: Dennis, MacNamara, Lewis, Clay, Rippon, Coomer, Fleming, Colwill, Crole, Hughes, Wigley. Subs: Jones, Benjamin, Mpadi, Crew, Nyakuwha.
Following the final whistle, Matthew Bloxham discussed the result:
"A positive performance in terms of reflecting the hard work, character and energy this team is capable of," he began. "We created a lot of opportunities but the goalkeeper made a number of good saves.
"We hope the players now have an opportunity to showcase their abilities on the international stage or a chance to work hard on developing their abilities until the next game."