U18 Match Report | Millwall 1-4 Cardiff City
Academy
14th April
Cardiff City's U18 side bounced back from their recent defeat with a roaring performance over the Lions on Wednesday afternoon.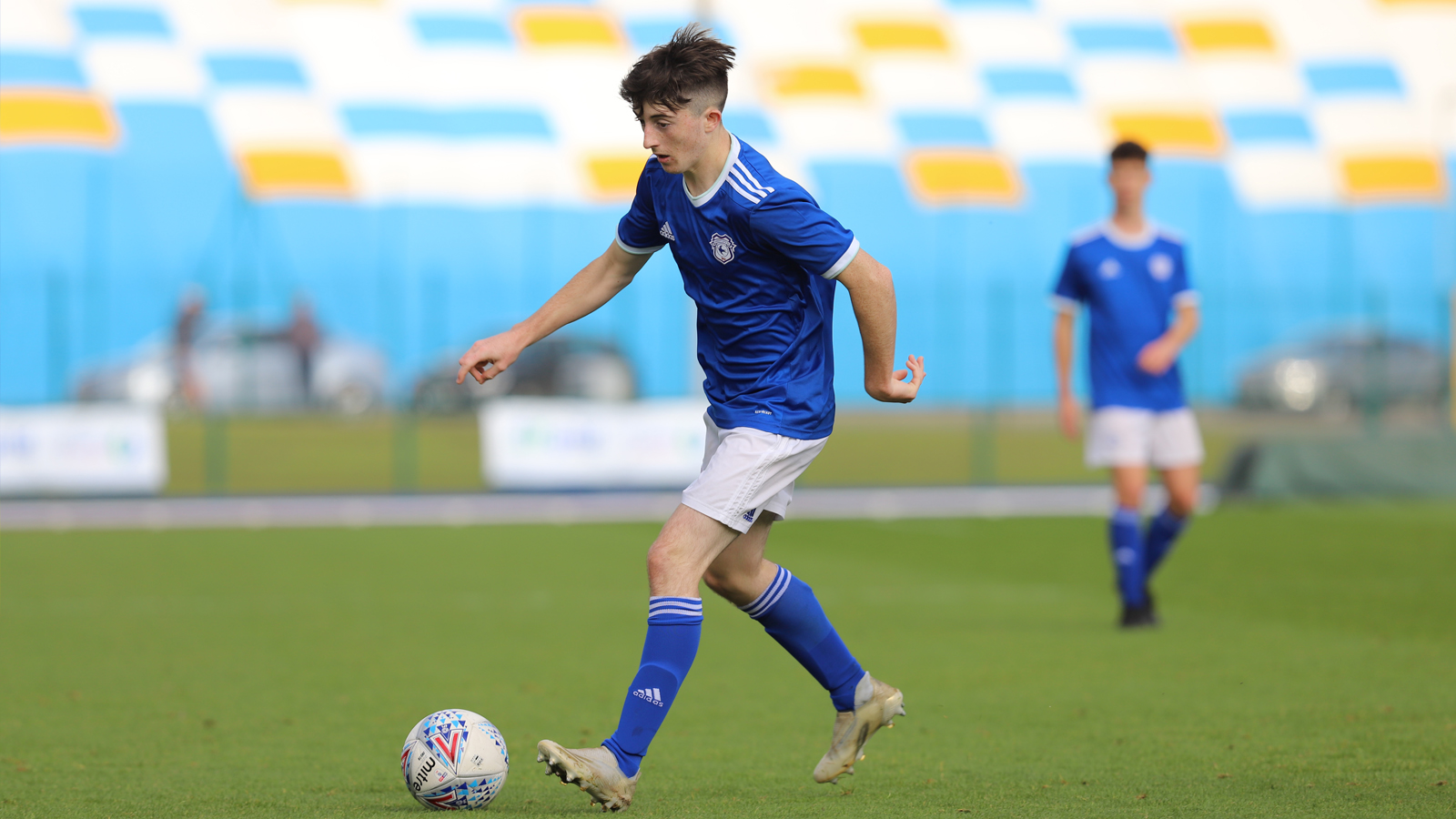 Despite losing their lead initially, the young Bluebirds overcame their hosts with a dominant performance in the second half, netting three more unanswered goals on the road.
Siyabonga Ligendza broke the deadlock for the visitors just before the half hour mark, following a competitive beginning to proceedings. The forward unleashed a powerful shot goalwards from the edge of the area, beating 'keeper Jordan Gilmore.
Ryan Kavanagh gave the hosts a penalty kick a minute from the interval, having fouled a Millwall forward inside the area. Oliver Bate struck home from 12 yards, levelling the score in time for the break.
City had a perfect start to the second half, however. Spurred on to regain their lead, Rhys Schwank was the first to pounce onto a loose ball on Millwall's goal line, taking advantage of the confusion in the box to strike home emphatically.
Only minutes later it was Thomas Davies' turn to get his name on the scoresheet, once again being the first man to pick up on the second ball. Loose at the back post, Davies didn't waste his opportunity to double the lead, putting the match further out of Millwall's reach.
With City awarded a penalty kick of their own in the 69th minute, James Crole was smart to react after getting his initial shot saved. The rebounding ball was struck into the back of the net by the forward, extending the lead further still.
Without a response from the hosts, the young Bluebirds secured all three points in South East London with a convincing 4-1 victory away from home.
FINAL SCORE: MILLWALL U18 1-4 CARDIFF CITY U18
Millwall U18: Gilmore, Miller, Adom-Malaki, Cotton, Dailly, Cheeseman, Walker, Hejzalla, Bate, Abdulmalik, Leahy. Subs: Evans, Hammond, Gonzalez, Donaldson, Briscoe.
Cardiff City U18: Dennis, Coomer (Jones 76'), Davies, Clay, Rippon, King, Schwank, Kavanagh (Keeping 60'), Crole, Thomas, Ligendza. Subs: Coley.